2015 Back to School Guide
Start School Mornings Off Right with Community Coffee
Waking up in the mornings is hard enough, but now with school starting back, we have to get up even earlier. Thank goodness for coffee! Not much beats a cup of hot, fresh brewed coffee first thing in the morning. Unless it's a cup of Community Coffee that is!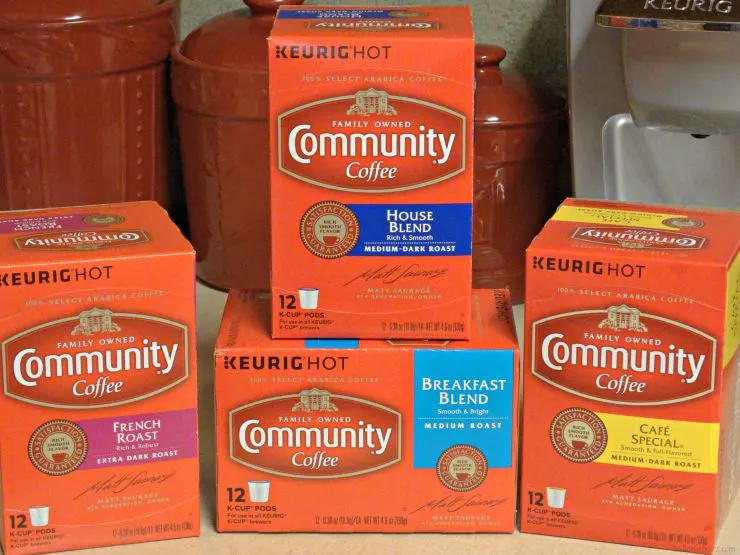 I first tried Community Coffee years ago in with my Dad at Café Du Monde in the French Quarter of New Orleans. From that day on, every time I visited New Orleans, I made sure to get a cup. For years I searched at home for a similar brand, but I could never find it until now.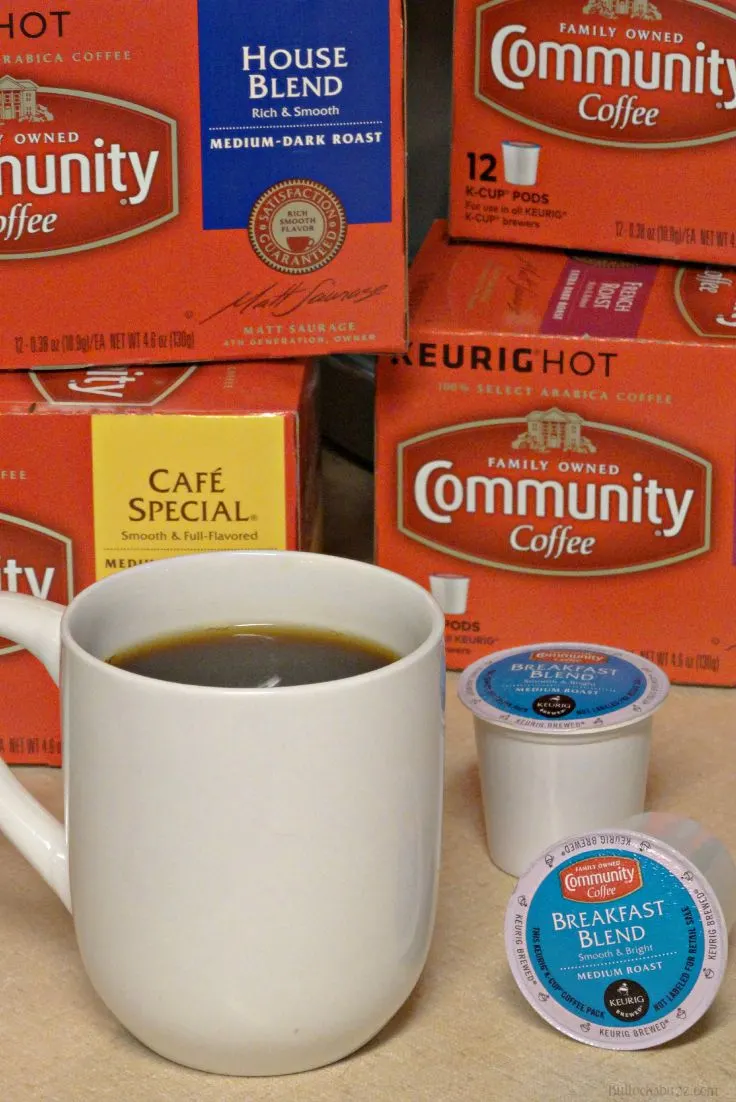 Community Coffee is the largest family-owned and operated coffee company in the United States. The company was started back in the early 1900's, and through generations of roasting experience, they have perfected a full-bodied, smooth flavor that reflects the amazing culinary traditions of Louisiana. Today Community Coffee continues to offer the same high-quality blends made with 100% select Arabica coffee beans that have been served in the best New Orleans restaurants for years. And you can enjoy that same smooth, rich flavor right in the comfort of your own home!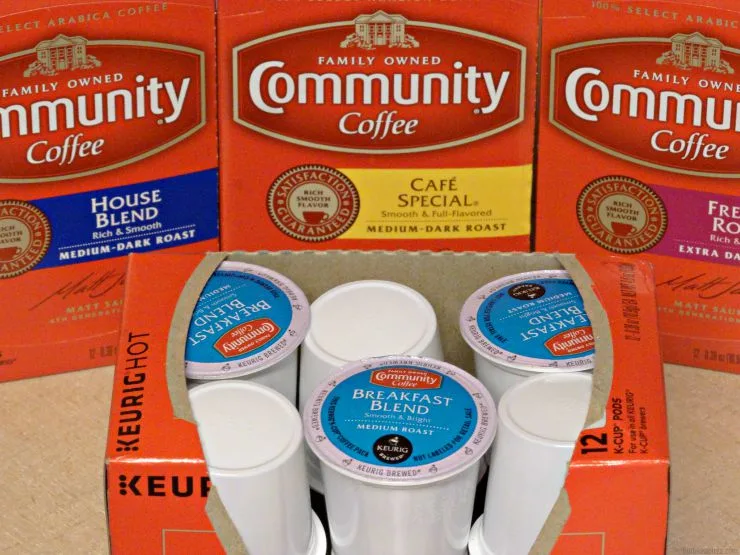 Community Coffee is available in a variety of flavors and blends ranging from medium roast to extra dark roast. Their traditional, gourmet and premium blend coffees are available as pods, whole bean bags, ground bean bags, single serve, and even instant. A few of my personal favorites include their Breakfast Blend, Dark Roast, French Roast, and Cafe Special. Their Pumpkin Praline and Golden Ground Caramel are also incredibly delicious, especially during the cooler Fall mornings!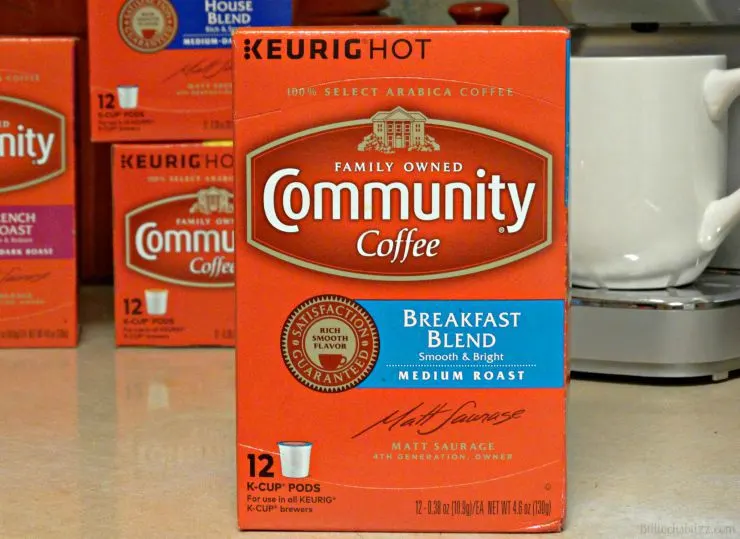 Community Coffee Gives Back
Another thing I love about Community Coffee is that they understand the importance of family, friends and community, and they believe in giving back in spades. In fact, Community Coffee has three different programs in which they support family, community and the military – and you can participate, too.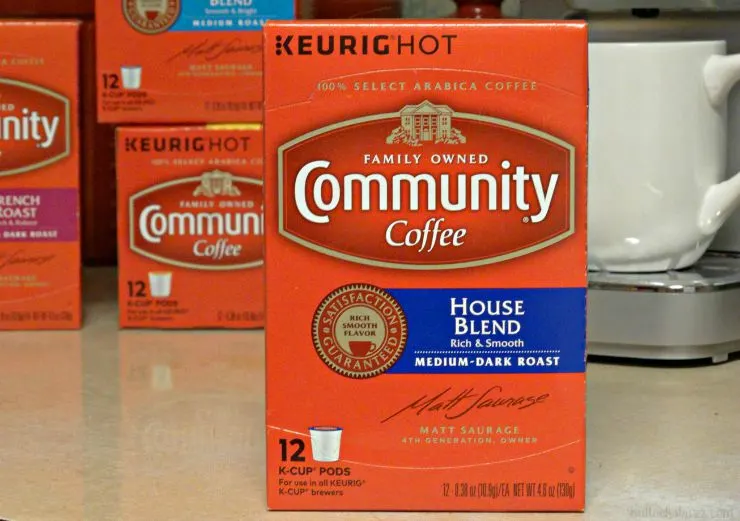 The Community Cash For Schools® program has been donating to schools for the past 25 years and has helped schools with textbooks, computers, playground equipment, and more!
The Military Match program to date has sent over 55,000 pounds of coffee to active military personnel overseas. How it works is this:
BUY 4 – Buy your favorite Military Match Set of four 12 oz., 16 oz., or Single-Serve 18 ct. coffees.
GET 4 FREE – We'll match your purchase with an additional four items, and send all eight items to the APO/FPO or military base address you provide! And they even include a free mug!
And last, but not least, Community Coffee has a rich history of supporting coffee farmers with partnerships and relationships that go back generations. They work directly with the farmers to ensure funding stays where it's needed – in the homes and communities where their high-quality Arabica coffee is grown. These partnerships have resulted in everything from helping to build schools and medical facilities, to training generations of farmers and their families, to upgrading food and safety techniques and equipment.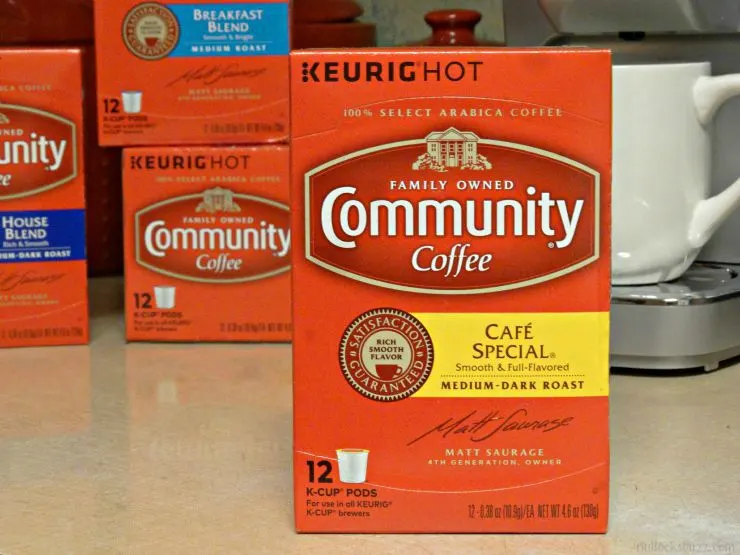 Want to Try Community Coffee for Yourself?
Community Coffee can be purchased directly through their website, as well as in many of your favorite stores.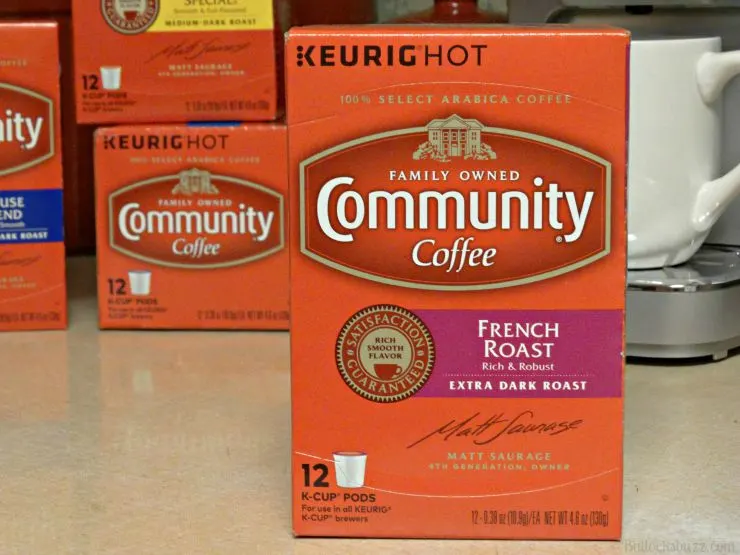 This school year, start your day off right with a cup of Community Coffee!
Connect with Community Coffee: website | Facebook | Twitter
What is your favorite coffee blend?