This shop, featuring a delectable Skittles® Cookie Ice Cream Sandwich recipe, has been compensated by Collective Bias, Inc. and its advertiser. All opinions are mine alone. #ShareFunshine #CollectiveBias
Homemade Skittles® Cookie Ice Cream Sandwiches Recipe
Happy Labor Day weekend! Now that the unofficial end of summer is officially here, there's no better time to throw an end of summer #ShareFunshine party! Of course, no party would be complete without that much-loved summertime staple: ice cream! But not just ice cream. Cookies and ice cream. And not just any cookies either. I'm talking homemade Skittles® cookies with a scoop of ice cream sandwiched in between. Now there's a sandwich that everyone will love – Skittles® Cookie Ice Cream Sandwiches!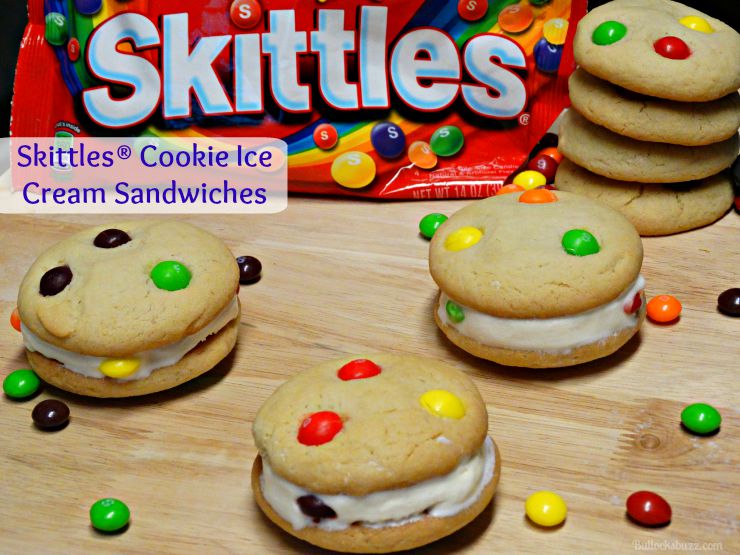 When I make ice cream sandwiches with homemade cookies, I like to make the cookies a day or two ahead of time. This way the cookies are ready to go and all you have to do is add the ice cream. Simple and quick!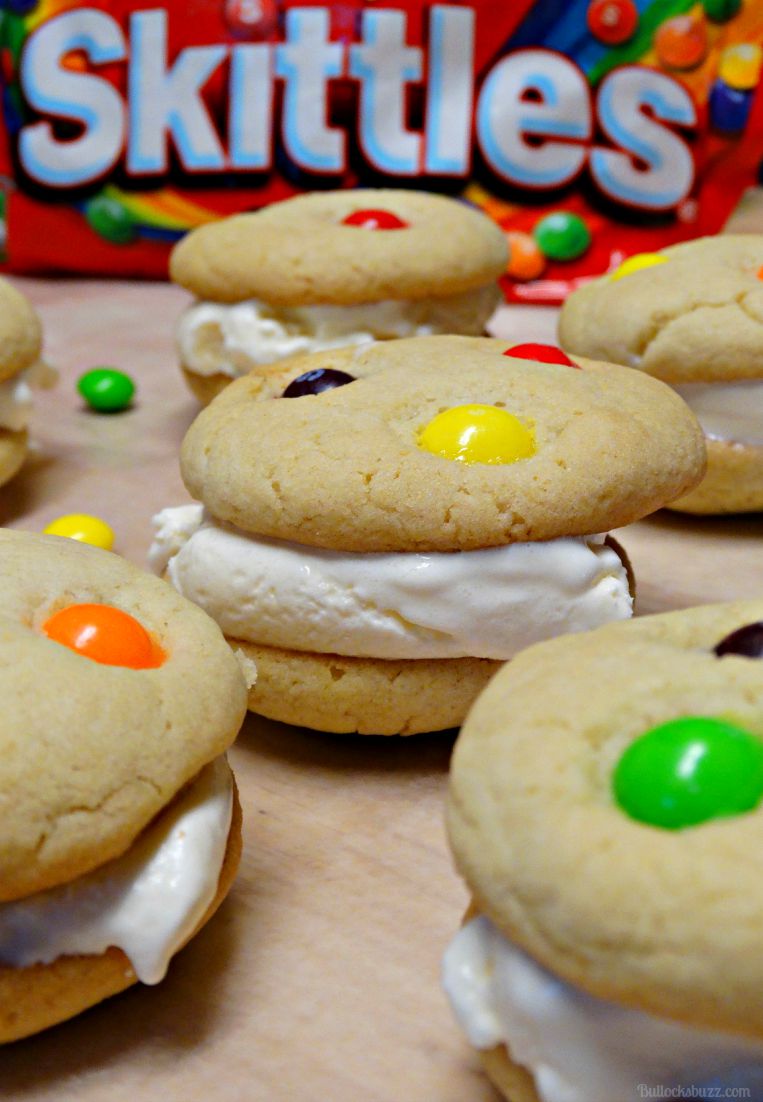 Ready to see how to make these delectable Skittles® Cookie Ice Cream Sandwiches?
Before you get started, you are going to need a few basic ingredients. I headed to Walmart where they had everything I needed for these homemade Skittles® Cookie Ice Cream Sandwiches!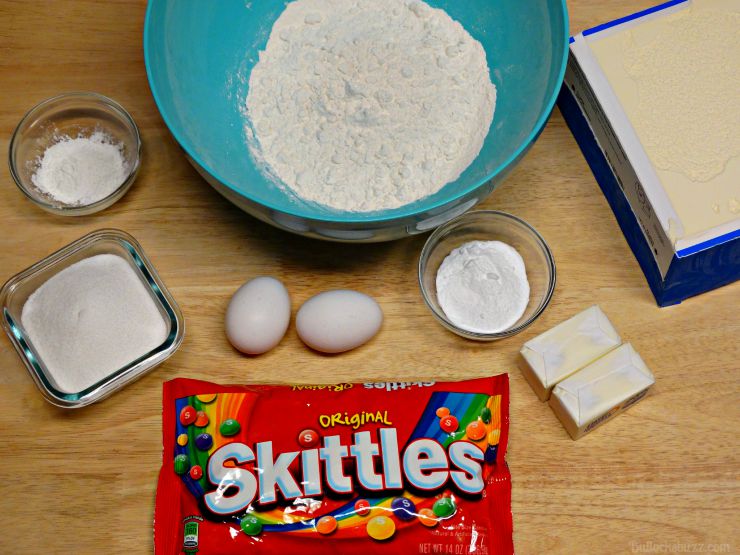 Here's what you'll need:
2 3/4 Cups Flour

1 1/2 Cups White Granulated Sugar

1 tsp Baking Soda

1/2 tsp Baking Powder

1 Cup Butter (salted)

1 Large Egg and 

1 Egg Yolk

1-1/2 tsp Vanilla Extract

Skittles® Candy

vanilla ice cream
Begin by creaming the butter and sugar until light and fluffy, and then beat in one egg plus one egg yolk.  Add the vanilla and mix well.  In a separate bowl combine the flour, baking soda and baking powder, mix until well blended, and then slowly mix it into the butter and sugar mixture.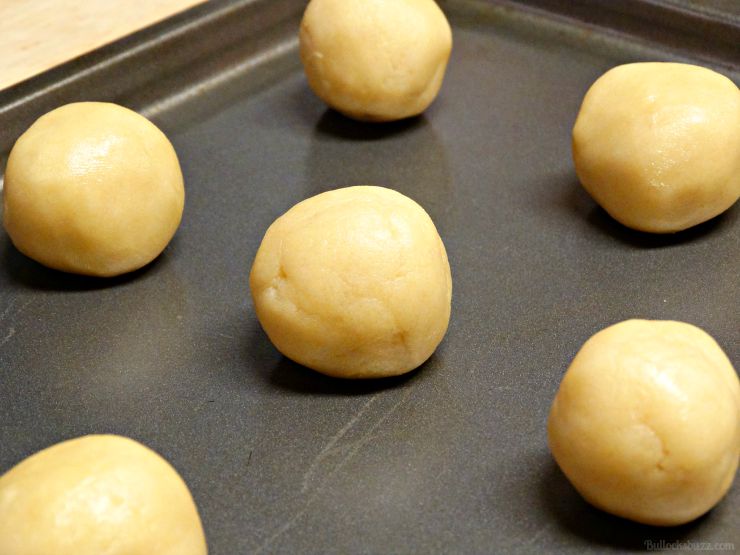 Next, scoop out about a tablespoon of cookie dough, and roll into a ball (about 1.5 Tablespoons of dough per cookie).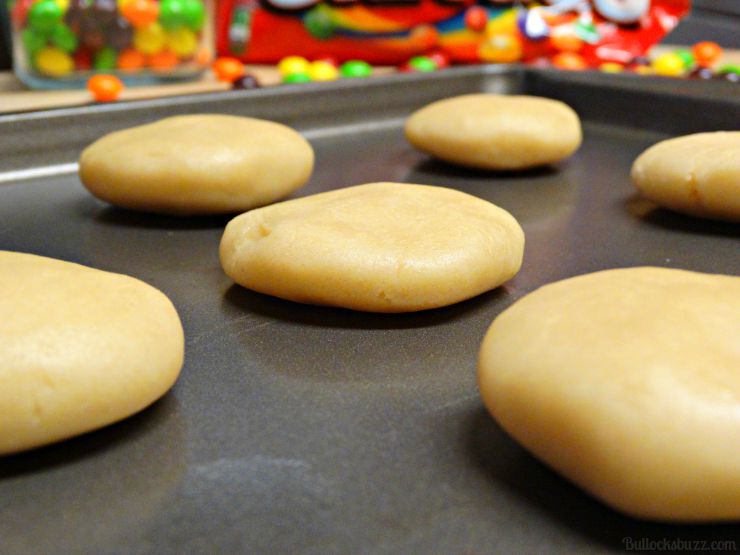 Lightly press it between your palms to flatten just a bit, and then place 1 – 2 inches apart on the cookie sheets.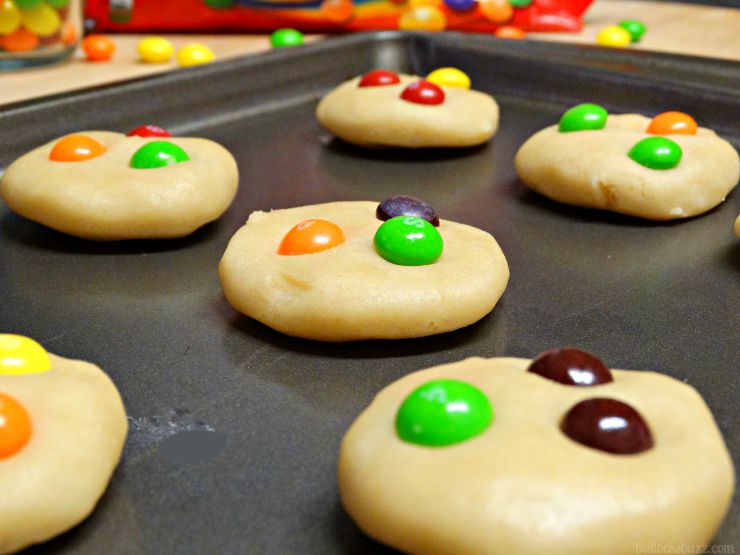 Gently press 2 to 3 Skittles® candies on top. Then place the cookies into the oven, and bake at 350 degrees for about 10 – 12 minutes until very lightly browned on the sides. The centers may still look soft, but they will finish cooking as they cool.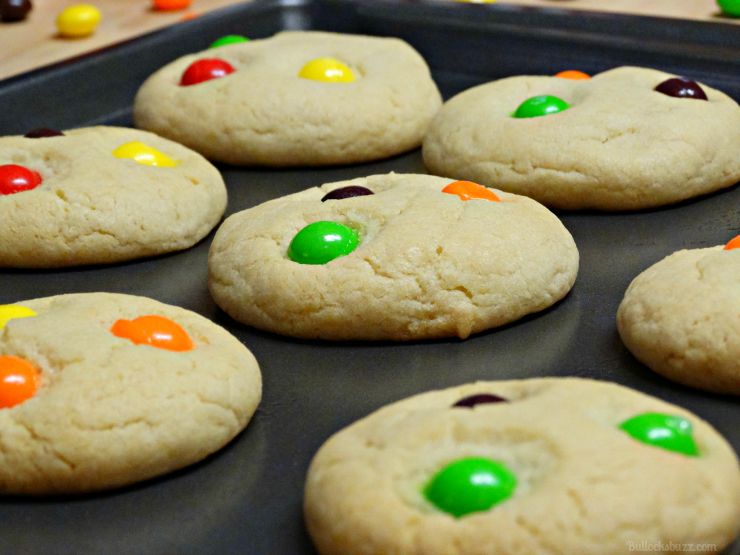 Remove from the oven and let cool on the baking sheets for about 5 minutes before transferring to a wire rack to cool completely.
Now it's time to make the ice cream cookie sandwiches!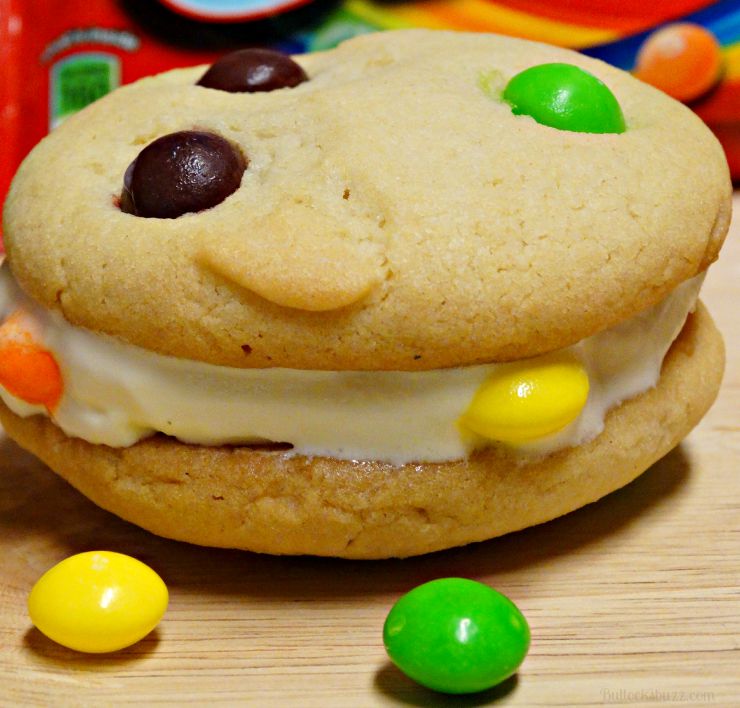 Using a tablespoon, take a large scoop of ice cream and sandwich it between two cookies. Feel free to roll the sides in more Skittles®, sprinkles, or anything else you'd like – or just leave them plain! And then it's time for the best part – eating them!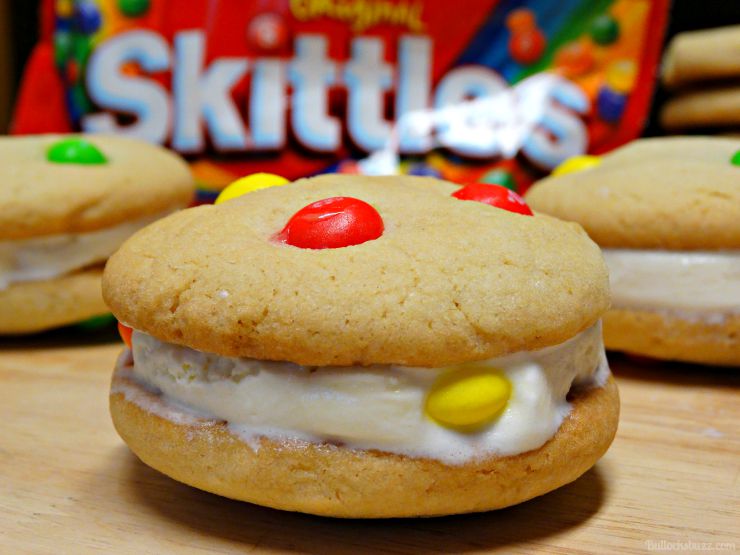 That's it! Pretty simply, huh?! You can always prepare these cookie sandwiches ahead of time! Simply prepare the cookies and ice cream, assemble the sandwiches, wrap each tightly in plastic wrap and freeze. Perfect straight from the freezer for a cool treat.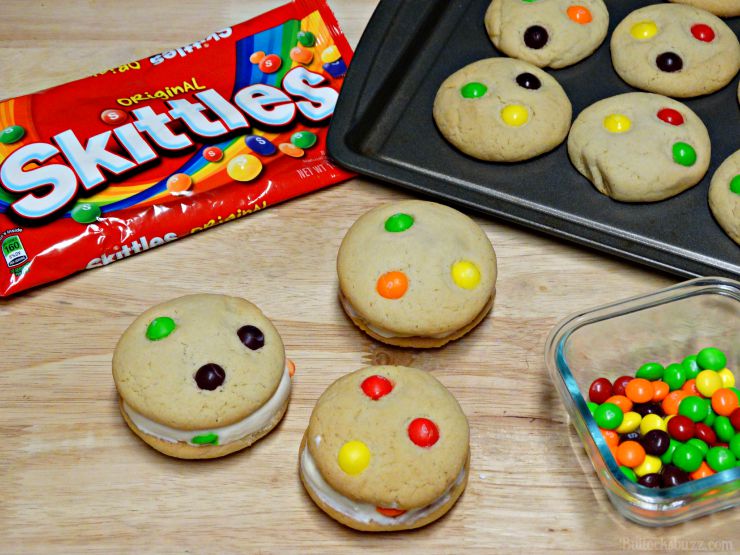 So there you have it – a fun and delicious end-of-summer party treat, Skittles® Cookies Ice Cream Sandwiches! For even more delicious fun, we like to set out a variety of sweets including Starburst® Original, Life Savers®, M&M's® Peanut and SNICKERS® Ice Cream Bars!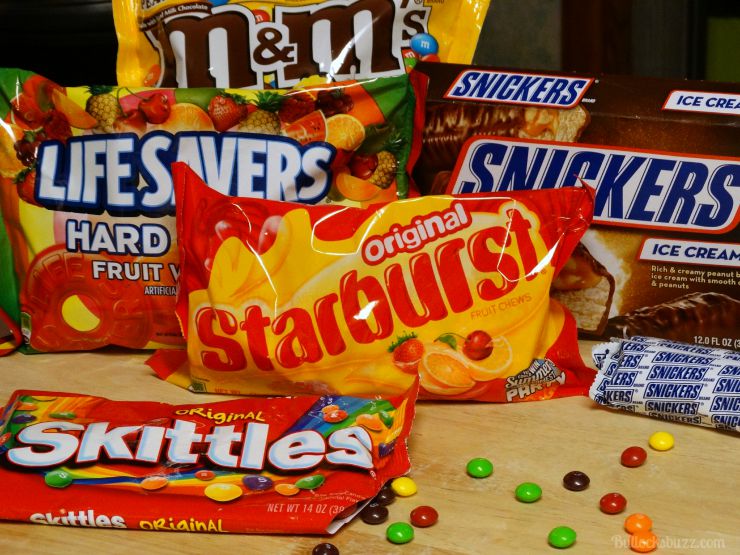 You can find the 14 ounce bags of Skittles® on the candy aisle at your local Walmart. While you are there, make sure you pick up some Starburst®, LifeSavers® and M&M's® Peanut for a little extra sweetness. And when you head over to the freezer aisle to pick up the ice cream, grab a pack of SNICKERS® Ice Cream Bars, too! And for even more summer Funshine, download the Blippar app from your Apple or Android store to scan your package and receive exclusive content.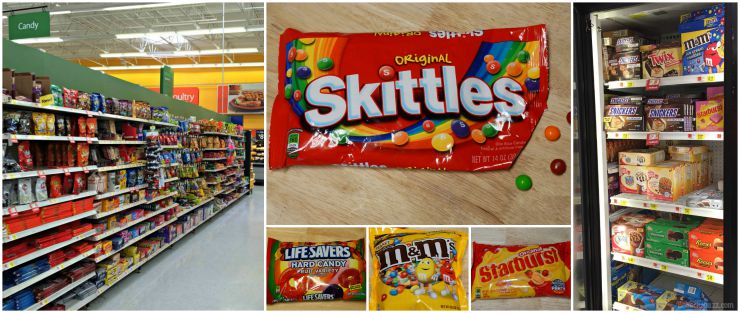 Do you have a favorite recipe using Skittles® that you like to make?#ShareFunshine by telling us about it in the comments below!