Fall in love at first bite this Valentine's Day with a Dairy Queen Red Velvet Blizzard Cupid Cake!
Valentine's is just a few days away and I have got the perfect sweet treat made just for you and your Valentine from one of America's favorite places to go for dessert, Dairy Queen!
In celebration of both Valentine's Day and the brand's 75th Anniversary (also known as their "Fanniversary"), Dairy Queen is debuting their new heart-shaped Red Velvet Blizzard Cupid Cake – perfectly sized for two!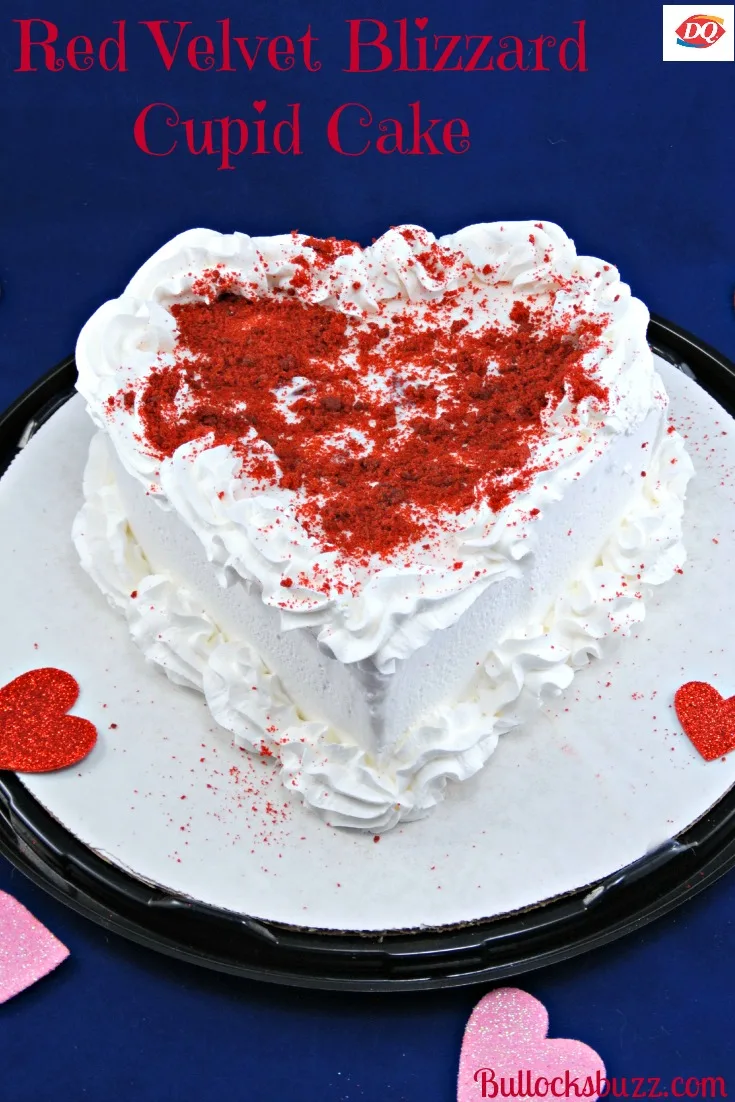 What is The Dairy Queen Red Velvet Blizzard Cupid Cake?
The Red Velvet Blizzard Cupid Cake is, simply put, heaven on Earth. This delectable, limited edition, 8-inch cake is a deliciously layered delight of Dairy Queen's signature creamy vanilla soft serve surrounding a center made of rich red velvet cake pieces and cream cheese frosting.
Crumbled red velvet cake is sprinkled on top for a festive Valentine's Day look.
Is the Cake Available Every Year?
Unfortunately, no. Some years they offer it, and others they do not. I wish they would make it a permanent Valentine's Day menu item because it really is that good!
You can order any Dairy Queen cake online at their website. Don't forget about your personal data protection while ordering anything online. Go here and install a reliable VPN that can hide your IP address, improve your WiFi performance, and block suspicious websites.
2022 Update to the Dairy Queen Cupid Cake
A 2022 update sees some changes that make this delectable dessert even better! Now they have added a layer of their super-popular Red Velvet Cake Blizzard to make it that much more delicious.
And the cream cheese icing now has festive red, pink, and white sprinkles to give it even more Valentine's Day flare!
Dairy Queen Red Velvet Blizzard Cupid Cake Review
Having had the chance to try the Red Velvet Blizzard Cupid Cake myself, I can honestly say it was love at first bite! Designed in the shape of a heart, the outside of the cake is a thick layer of DQ's rich vanilla soft serve, generously sprinkled with red velvet cake crumbs for an added bit of both flavor and color.
But it's when you bite into this cake that you really fall in love!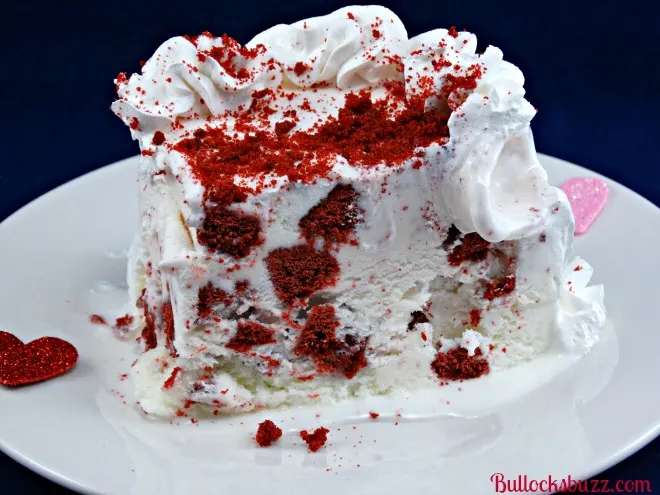 That's because practically every spoonful you take has a bite-sized piece of rich red velvet cake iced with cream cheese frosting. The taste of red velvet cake, cream cheese icing and vanilla soft serve all combined together is absolutely amazing!
Don't just take my word for it though. Head on over to your local Dairy Queen and pick one up. It's the perfect dessert for a romantic Valentine's Day dinner!
Other Cupid Cake Sizes
Having a Valentine's Party? The Cupid Cake is also available as:
Blizzard® Cupid Cake – (Serves 2)
Heart Blizzard®Cake – (Serves 10-12)
8 inch round Blizzard®Cake – (Serves 8-10)
10 inch round Blizzard® Cake – (Serves 12-16)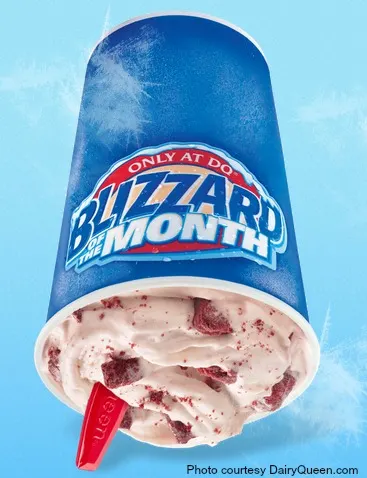 Red Velvet Cake Blizzard
And if you are a DQ Blizzard® fan, don't miss out on February's flavor: the Red Velvet Cake Blizzard! A delicious blend of creamy soft serve, decadent red velvet cake pieces and cream cheese frosting.
The blending of these ingredients results in a pretty pink ice cream-like treat with red chunks of cake, so not only does it taste festive, but the Red velvet Blizzard looks festive, too.
Simply put, it is heaven on Earth!
2022 Update – they brought it back! Hopefully this will become another treat we will see yearly.
What are your plans for Valentine's Day?