Living in an apartment one thing we sorely lack is storage space, especially in the bathroom. Sure there is a nice sized cabinet below the sink, but the plumbing takes up 3/4 of that space, and the two drawers on either side of the cabinet at 4″ wide are, well, pathetic! So I was left with the option of keeping everything on the counter, in a two-tier basket and on a shelf unit I had hung on the wall. I am embarrassed to admit, the remainder stayed in the box I had packed it in when we moved here.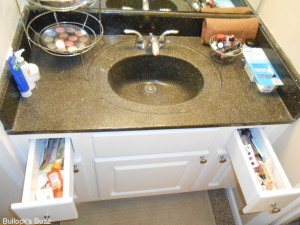 Thankfully Shoplet.com, my favorite one-stop shop for discounted office supplies, sent me this great set of organizing cubes that work perfectly for organizing my cosmetics and other beauty items in a system that I like! Many of you know that I often review for Shoplet.com, and each time they send an amazing new product that always helps to create organization from chaos. This time was no different!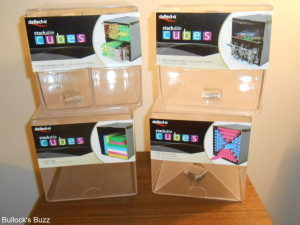 I received a set of four Deflect-O Desk Cubes, each one with its own unique design that uses drawers or "shelves" to provide you with an assortment of different size and style compartments. The cubes are made from a sturdy plastic which is strong enough to allow you to stack the cubes as well as place items on the tops. The plastic is also transparent, which makes it easier to locate items. Each cube measures around 6″ x 6″ with varying depths (between 6″ and 7 1/8″). I love that each cube comes with a pair of metal clips that you can use to attach the cubes together in pretty much any way you like.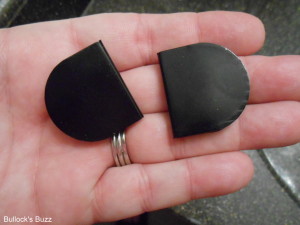 It doesn't matter how high you stack them, the clips will keep them securely connected helping you utilize even the smallest amount of space. There are also open slots in the back if you want to get creative and hang them on a wall.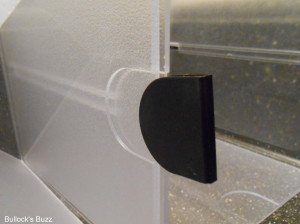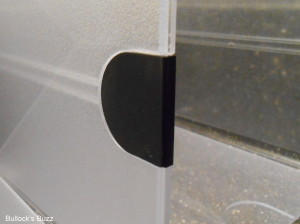 Deflect-o Two Drawer Cube Organizer (DEF350101)
This cube has two individual drawers. Each of which is wide enough and deep enough to hold plenty of objects from paper clips to rubber bands and even small calculators or notepads. I found it the perfect way to store my eye shadows, powder, blush and more.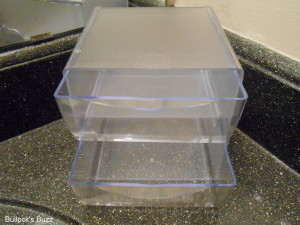 Deflect-o Desk Cube with X Dividers (DEF350201)
This organizer has two "shelves" that form an 'X' dividing the cube into four separate spaces. You can easily remove one or both of the "shelves" to give more room. Perfect for dividing markers and highlighters into separate colors, or pens and pencils. It works perfectly for holding my lipstick, eyeliner, brow pencils and lip liners!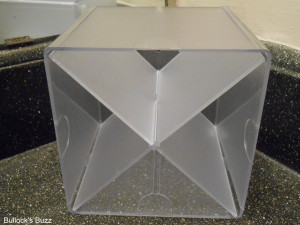 Deflect-o Desk Cube (DEF350301)
This cube also has drawers except these drawers are more long and skinny giving you a total of four separate drawers. Perfect for pens, highlighters, thumbtacks, paperclips, staples or in my case, Q-tips, spare razors, nail files, toe-dividers and the like.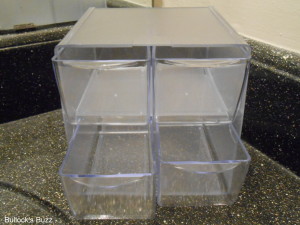 Deflect-o Desk Cube (DEF350401)
This cube is one big storage space without any drawers or shelves. It is perfect for your larger items such as sticky-notepads, stamps, a stapler or even many bottles of fingernail polish!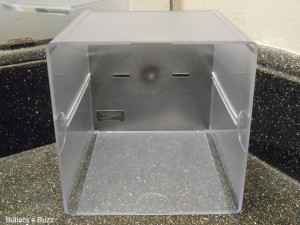 These Deflect-O Desk Cubes are the perfect solution to any organizing woes you may have whether its in your office, your home desk, a child's desk or even the laundry room, craft room or bathroom! Their small size, the ability to clip securely together and even the option to hang them on a wall allows you to make the most of available space, even if that space is extremely limited.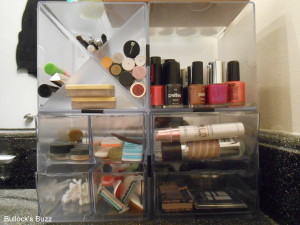 You can get these Deflect-O Desk Cubes and any other office supply needs quickly and affordably through Shoplet.com. Be sure to check out the wide selection of Shoplet Promotional Products, too! You can find everything from shirts to backpacks to mugs to calendars, many of which can be personalized to your business too!