If you've ever thought about doing some basic DIY car maintenance, but have put it off because you worried you'd mess something up, you may be surprised to learn that many basic maintenance tasks aren't nearly as scary or as hard as you think. In addition, there are actually several benefits to doing it. Not only will you learn more about your vehicle's inner workings and expand your auto knowledge, but DIY car maintenance tasks can also save you a fair amount of money. Who knows, you may even enjoy it!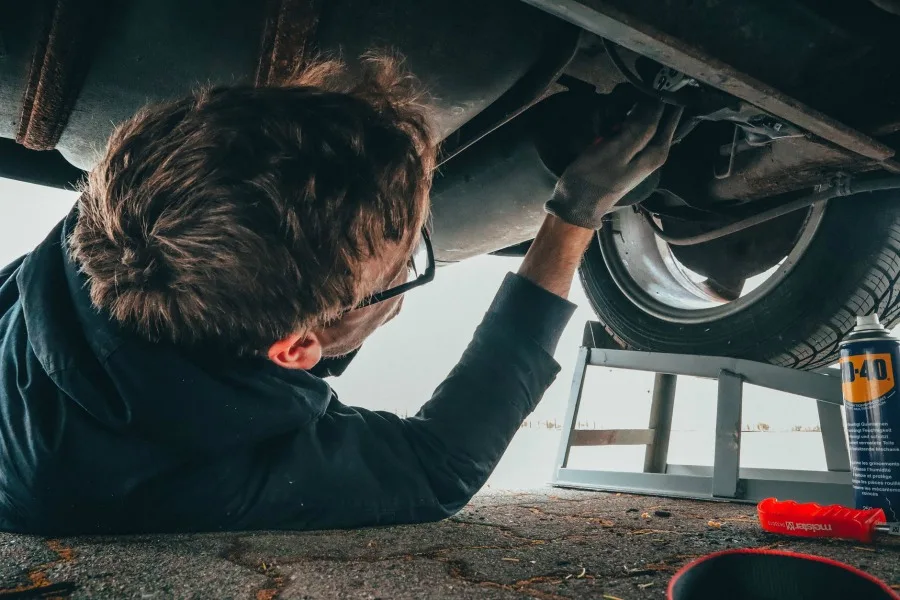 Naturally, there are limitations to what you can do on your own. If you are not comfortable doing it on your own, or if you have to invest in special or advanced tools, then it's most likely best to let a certified mechanic at the car dealership or local shop handle it.
However, as the cost for labor can range up into the hundreds, it's definitely worth learning some simple car maintenance techniques.
If you do decide to DIY, always make sure you read up on what to do, otherwise, you'll most likely end up having to go to a mechanic anyway.
Today I'm sharing some common DIY car maintenance tasks ranging from simple tasks to more advanced tasks.
Common DIY Car Maintenance Jobs
Many of the following DIY car maintenance jobs are simple and don't require any special tools beyond a tire gauge, screwdriver or simple wrench. They should also be done on a regular basis. Get started with these and you may discover you have a knack for mechanics!
To learn how to do each of these tasks, refer to your vehicle's owner's manual, or search for articles on the internet and videos on YouTube.
Check tire pressure regularly and adjust as needed
Check the oil, water, and coolant levels
Replace windshield wipers
Change a bulb in your head or tail lights
Clean and change fuel and air filters regularly
Check for any new recalls on your vehicle
You can easily make a habit of taking care of these basic tasks. In addition, be sure to check to see if there is a recall out for your vehicle. Start with these, and you might find you have a knack for mechanics, which can save you a lot of time and money.
More Advanced DIY Car Maintenance Tasks
Once you get a hang of the above DIY car maintenance tasks, try your hand at some of these more advanced tasks. The following tasks require more tools and car knowledge, so do not attempt these unless you have really done some thorough research. It also wouldn't hurt to have someone who has done these tasks before help you do it the first couple of times.
Replacing brake pads
Checking and replacing damaged or old hoses
Cleaning, gapping and replacing spark plugs
Minor dent repairs
Take Care of Your Vehicle
Whether you decide to attempt these DIY car maintenance tasks or not, it's vital that you keep up with your car's maintenance, including the manufacturer's recommended maintenance schedule. Be sure you take it to a certified mechanic or the car dealership where you bought it to have all maintenance done. Not only will this keep your car running longer, but it will also ensure your safety along with others who are on the road with you.