Home automation refers to applying technology to automate a home or automatically controlling electronic devices within a home. These devices usually are connected to the internet, which enables remote control. This technique does not entail one technology but rather a collection of multiple technologies integrated into one functional system.
Since several home features connect over the same channel of communication, users have control over all the devices that have been connected and can work depending on the users' needs.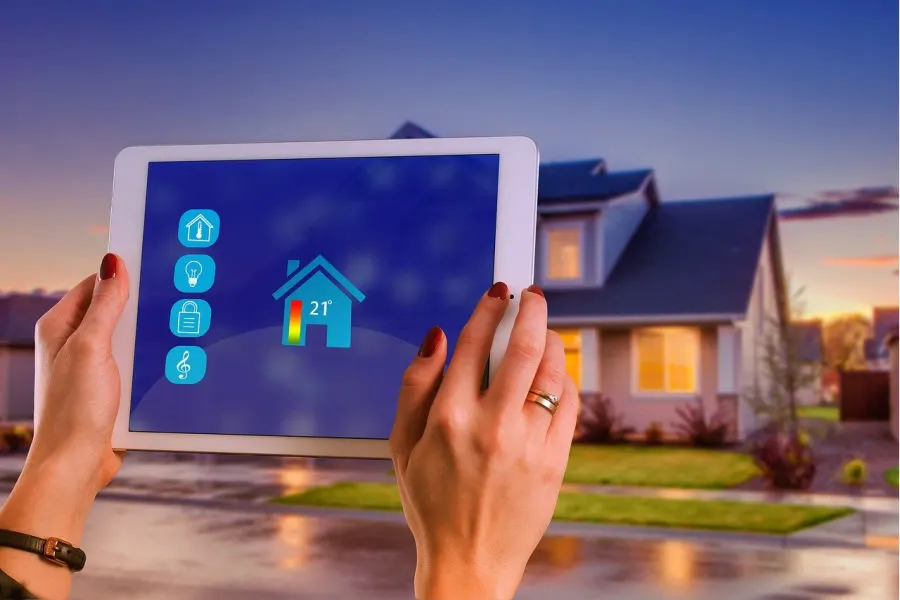 Before selling a house, there has to be a valuation. Free house valuation refers to determining the value of a house. Two parties are involved in free house valuation, that is, the seller and the buyer. The involved parties can either do the valuation physically or online. The value of a home increases based on the special or unique features it has, and in the case of house automation, the cost is high.

In recent years, most homeowners have embraced the idea of home automation and, in return, have reaped the benefits. One of the great benefits is the increase in the value of a home.
How home automation works
Every device on the system possesses sensors connected using Wireless Fidelity. The user can control them using smartphones, laptops, tablets, or any smart device, without necessarily being present at home. Home automation consists of three core elements which are:
Sensors
These can track the changes in temperature, light, or any motion. In case of any changes, the system can adjust its settings to fit the situation.
Actuators
These are the motors or light switches tasked with controlling the actual function of a home automation system. They are usually programmed to get activated using a remote command from a controller.
Controllers
These controllers refer to the devices being used to monitor, that is, laptops, smartphones, tablets, or any other smart device connected. These devices can send and receive messages and information about automated appliances within the home.
How Home Automation Devices Can Increase Home Value
Home automation devices provide several benefits to homeowners. Benefits which in turn can easily increase the value of your home. Here are just a few ways these devices increase home value:
1. Energy efficiency
When it comes to energy efficiency, real estate agents will evaluate how your home helps save energy and ultimately cut costs. Automated devices enable you to plan how much energy is used within the house. For example, the system can automatically switch off lights or heat in rooms that are not in use at any given time, therefore reducing the amount of energy used. And we all know that the less energy you use, the lower your energy bill will be.
2. Indoor climate control
Climate refers to the atmosphere within a house. A homeowner can control the temperature of the house, raising the temperature to make the home warmer or cooler. Using automated devices you can set up a heating and cooling schedule reducing the amount of power used.
3. Safety
One of the biggest things that will increase your home value is how safe and secure it is. Home automation devices can greatly increase safety. With this technology's help, smart fire detectors can detect fire outbreaks as soon as possible, contacting the fire department and enabling the occupants to vacate in time. CCTVs can monitor all activities and movements within and outside the house, helping to deter thieves.
4. Comfort
Automation helps create a more comfortable living environment. Everyone loves a cozy atmosphere that suits a preferred lifestyle. Lights can be softened or brightened depending on the day; the temperature can be adjusted to a comfortable degree using a smart thermostat.
5. Convenience
Buyers prefer convenience and house tasks that require minimum effort. With an automated system, a user can turn on or off home appliances from anywhere, even far from home, since it's wirelessly controlled. If you have forgotten to lock a door or switch off lights, it is very convenient to do it anywhere as long as there is a good internet connection.
What are some home automation devices you can install?
Technology today has opened the market for all types of home automation devices, and new ones are coming out all the time. Some of the most common home automation devices include:
Fire and carbon monoxide monitoring
Fire and carbon monoxide devices truly save lives. While we all know how fire alarms work and the importance of having one, carbon monoxide detectors are just as important.
Carbon monoxide detectors give an alarm whenever they sense a certain amount of carbon monoxide over a given time. Since carbon monoxide has no odor, it is extremely dangerous and can even cause death.
A carbon monoxide detector will sound an alarm if it detects a leak, enabling you to vacate the house before becoming a victim.
Remote lighting control
These home automation devices can automatically switch on or off the lights inside and outside the house. Many systems even allow you to set schedules.
The benefits of remote lighting control are many. For example, if you are coming home late from work or you work far from your home, you can use your smartphone to switch lights on or off. This way you can arrive home to a welcoming, brightly lit house.
It also works well for security purposes, For example, users can set their lights to a particular schedule giving an empty house the appearance of being occupied and helping to deter possible thieves.
Security systems and cameras
Security devices are one of the most popular categories when it comes to home automation. They include:
Smart doorbells
These doorbells contain a small camera at the doorbell button. Whenever someone approaches the door or rings the bell, the video doorbell sends an alert to your tablet or phone, then activates the camera, enabling you to see a clear picture of whoever is at the door.
Smart locks
Smart locks can communicate with the phone using Bluetooth or even Wi-Fi, enabling the user to lock or unlock the door automatically from any location. No need to have keys. The smart locks ensure that the house is safe since it is only the users who have access.
Smart cameras
Electronic smart cameras use a Wi-Fi connection, which allows the user to view and control them remotely using a smartphone. The user can monitor all activities taking place within the house and also outside.
Smart thermostats
These are devices that control the temperature of a house and connect to a Wi-Fi network. Smart thermostats can learn the climate of a particular area at a specific time; thus, they help increase or reduce the home temperature depending on the climatic condition.
Alarm systems
They work by sending out signals to a central monitoring station whenever sensors are faulty. You can set them up in different parts of a home, such as at the gates or outside the house. When the smart security alarm system goes off, something is wrong; probably an intruder and the house owners will react as fast as possible.
Conclusion
Home automation has made work easier for homeowners who have installed various automation for safety, security, and others. It is a critical element that most house buyers look for when they want to buy a property. Homes that have automation features have a higher value than those without automation.