Did you know roughly a quarter of all weddings are destination affairs?
Whether you want to celebrate your nuptials in a location that's meaningful to you and your soon-to-be-spouse or you're just looking for a way to make your big day even more memorable — not to mention photo-worthy — you can't go wrong with an exotic locale.
But planning a destination wedding also means dealing with a unique set of challenges. Keep reading to learn a few important dos and don'ts of planning a destination wedding.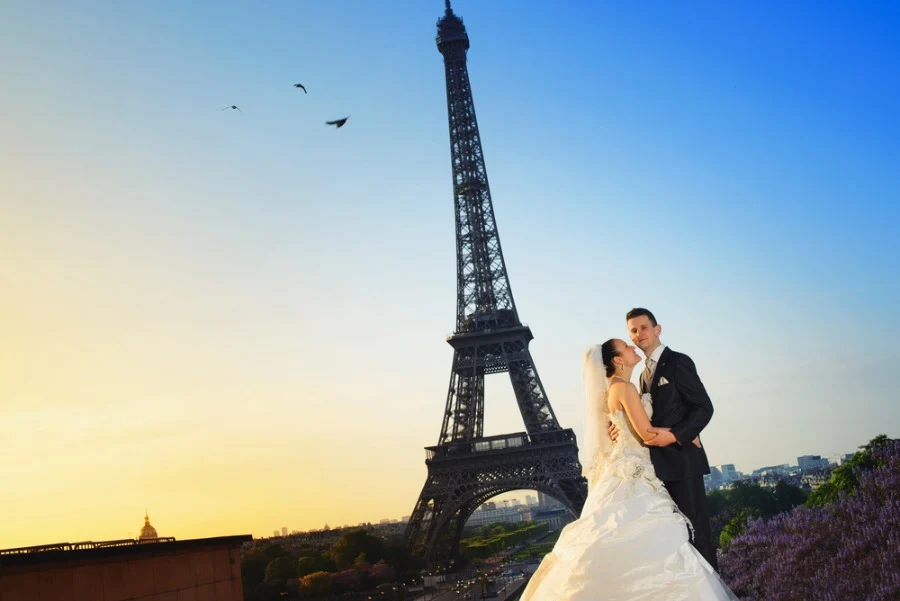 1. Do: Select an Easy-to-Get-to Destination
The first thing to consider when planning a wedding destination is the location. That remote waterfall or tiny Italian village might make for a picturesque setting for your wedding but getting to either of these locations can also make for a travel nightmare.
To ensure all your guests can find flights that fit their timeframe and that they won't wind up stuck in a cab or bus for hours on end, stick to a destination that's easy to get to. After all, when it comes time to transport your wedding dress, luggage, decorations and more, you'll be glad you did.
2. Don't: Try to Travel in a Large Group
While it would be fun to travel together ahead of the wedding week or weekend and arrive jointly at the resort, trying to coordinate travel for too large a group can be a challenge. Different people have different schedules and might be closer to one airport than the next. Plus, some of your guests may have reward miles that they can only use on a certain airline.
So, if you're pressuring them to travel with you, you might wind up causing them to commit to something they would rather not do. You and your party, family, and guests will have plenty of time together during and around your wedding day. Don't make it a point for everyone to have to travel together as well.
3. Do: Send Save the Dates
Another thing to consider when planning a destination wedding is making sure you send a save the date notice. You're asking your guests to travel hundreds or even thousands of miles to attend your destination wedding. And while it will definitely be a fun, memorable trip, it won't come without a few hassles. From taking time off work to booking a flight and possibly a hotel stay, your guests will have their own planning to do. Make sure they have plenty of time to do so by sending out save the dates in a timely fashion.
4. Don't: Check or Ship Your Wedding Dress
Your wedding dress is one of the most important parts of your big day. With that in mind, don't risk a last-minute disaster by shipping your dress to the destination or checking it with the airline. Instead, carry it on with you. Many airplanes have a coat closet that the flight attendants would be happy to hang it in during your flight.
5. Do: Hire a Wedding Planner to Help with Planning a Destination Wedding
One way to make planning a destination wedding easier is to hire a wedding planner. Planning a wedding is hard enough. But trying to plan one in a destination that's hundreds of miles away, in another time zone or in a destination with which you aren't familiar is even worse.
A wedding planner can solve these problems and take away the stress of preparing for your big day. He or she will be familiar with your destination and be able to offer suggestions or advice. In advance of the big day, they will be on-location for last-minute problems and ready and able to give you and your guests' directions.
6. Don't: Sweat the Small Stuff
When you're planning a destination wedding from afar, it can feel as though the slightest disturbance will throw off your entire day. But whether you're having a wedding in your backyard or an exotic locale, things can and will go wrong.
Even with the best of planning (or the best wedding planner), some things are simply out of your control. Accepting this from the start and reminding yourself that you likely won't notice or remember that little details went wrong will help you relax and enjoy this special day, no matter where you're having it.
Planning Your Destination Wedding
A destination wedding is a wonderful way to create incredible memories with family and friends on your special day, as well as to score some amazing wedding photos. But as with any wedding, it isn't without its challenges. Use these do's and don'ts to help take some of the stress away from planning your destination wedding.