This is a sponsored post brought to you by Educents.com.
Two Engaging Books for Teaching Science and Anatomy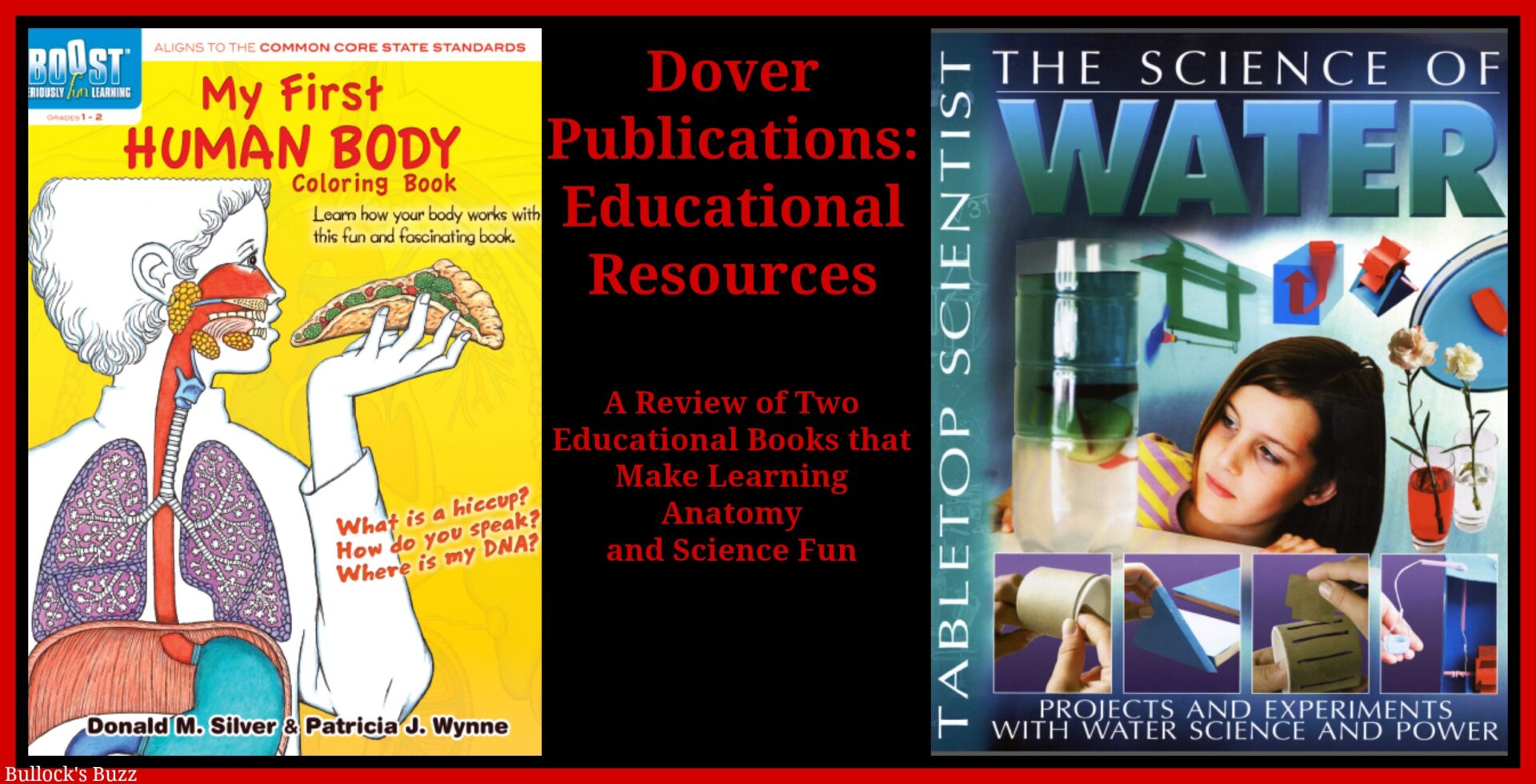 As a stepmother and a teacher, if there is one thing that I have learned it is that children learn best when you make the lesson fun, interactive and engaging. When children are expected to sit at their desk and listen, not only do their minds wander, but they basically wind up just memorizing facts without understanding the 'why' or the 'how' behind the lesson. To me, that is not only boring, but pretty much useless. On the other hand, when you engage children in hands-on activities that are related to the lesson you are teaching, those children are actively learning the theory and the process (the 'how' and the 'why') behind the lesson. As a blogger for Educents, the best online site for discounted educational materials, I was offered the opportunity to review two fun and educational books by Dover Publications that not only teach important lessons, but use hands-on activities to make those lessons fun and engaging.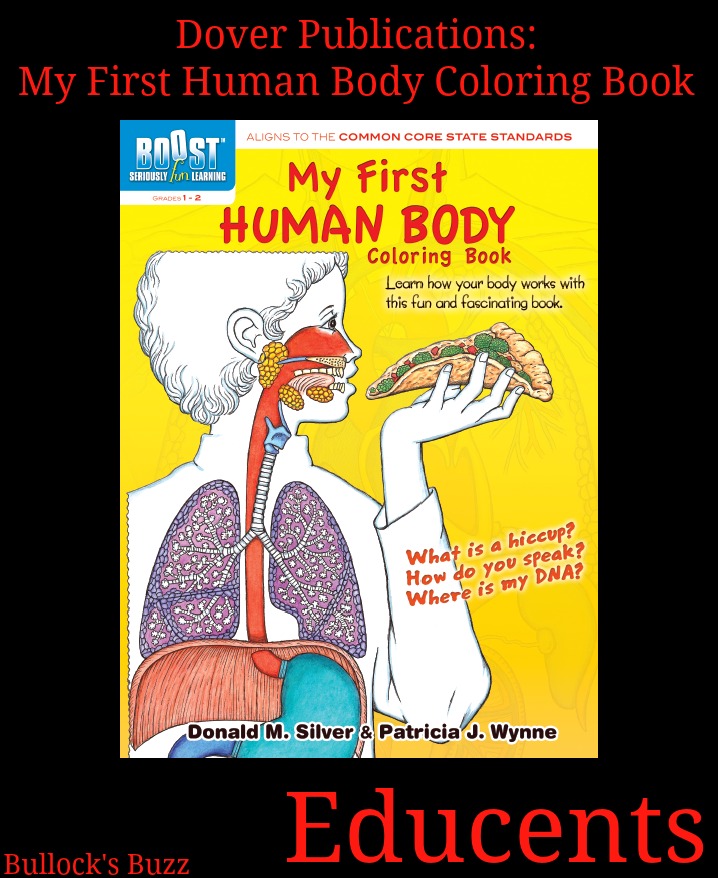 The first book I reviewed is part of the BOOST series. This series offers a wide range of fun-filled coloring and activity books that help teach a variety of basic skills for children ages 3 to 12, in grades pre-K to 5th. Each title is targeted to a specific grade range and carefully aligned with the Common Core State Standards, which are listed at the bottom of each page. In addition, each title comes with a free Teacher's Manual that is filled with engaging reading, speaking, listening, and language lessons.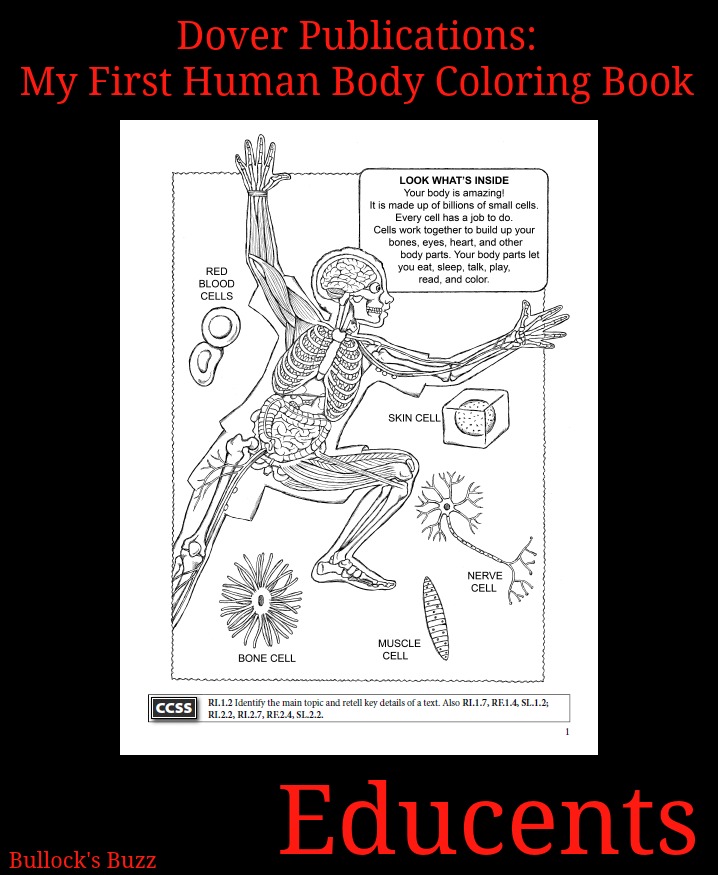 The book I reviewed is titled "My First Human Body Coloring Book" which is geared towards children in grades 1 and 2. This coloring book provides an engaging way for young children to get a look at the human body and learn how it works through the use of 28 educational, ready-to-color illustrations. Together with the illustrations, coordinating text helps children explore the 6 major systems in the human body: the muscular, skeletal, nervous, digestive, respiratory, and immune systems. Common questions that children ask such as 'What is a Hiccup' and 'Where is my DNA' are all answered in this interactive coloring book. A free teachers manual is also included with each book in the series, and contains several reading, speaking, listening and language lessons.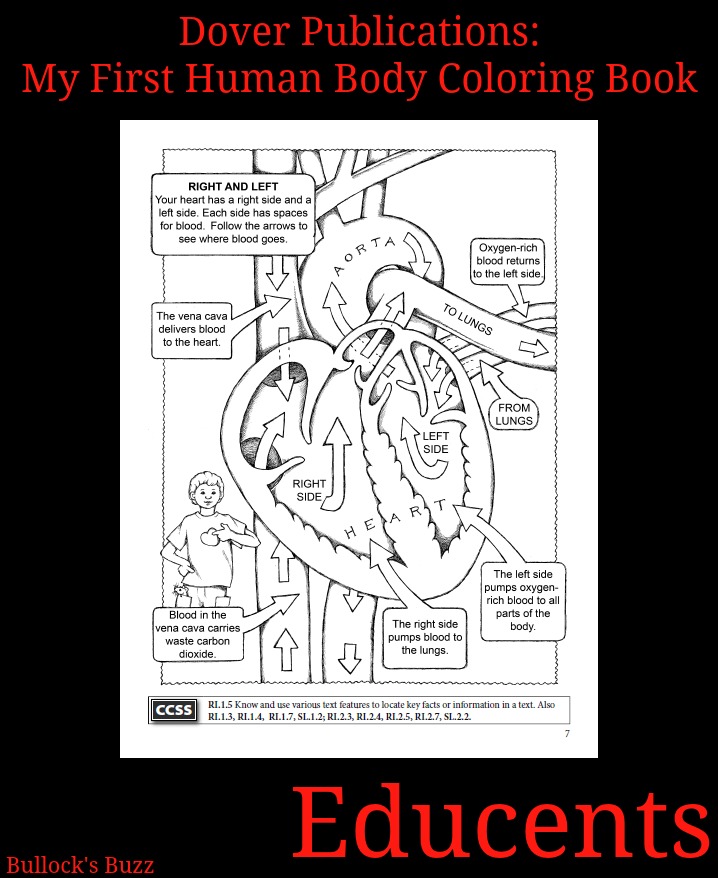 I found this coloring book to be fun and quite educational, although I would definitely try to add some additional hands-on activities to each lesson. While it contains a lot of detailed information, it is in no way too overwhelming for the recommending age group. Each illustration comes with easy-to-understand captions that explain everything from how we breathe to how our bones move and so much more. Kids will learn exactly what our bodies are made of and how they work. In addition, while coloring, they are also improving other skills such as hand-eye coordination, small motor skills, reading and more. I personally would use it as a way to highlight lessons about the human body, while adding in other hands-on activities. One fun idea would be to make individual books about each child's body that they can personalize.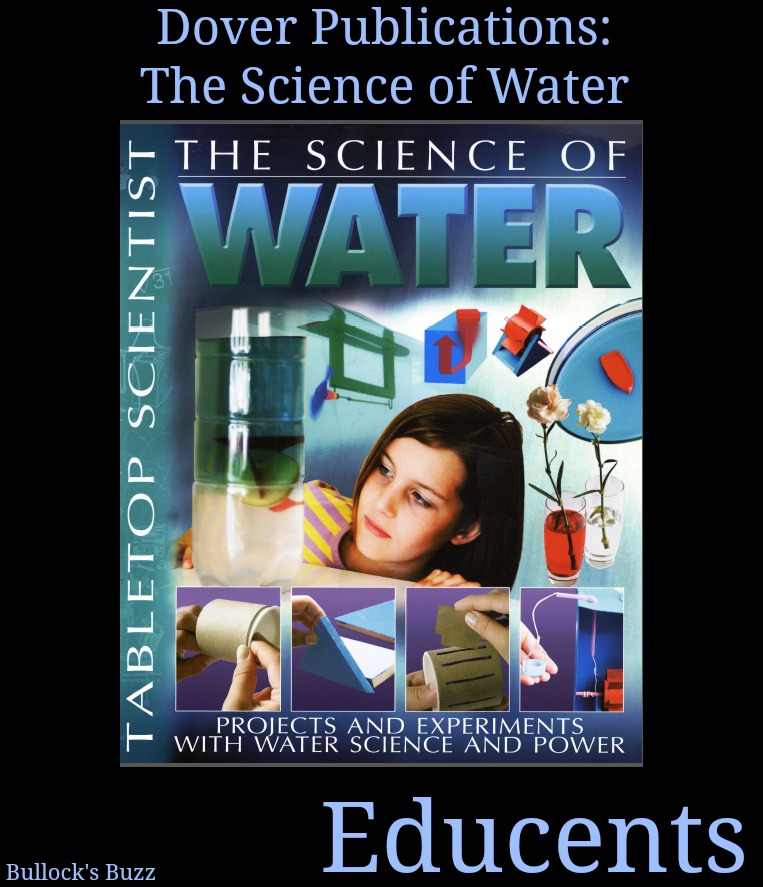 The second book I reviewed is part of the TableTop Scientist Series which is focused on encouraging young minds in grades 5 through 8 to explore the principles of Science using tons of fun, hands-on experiments. The complete series contains four books, each of which discuss the principles of water, light, air and sound respectively. Each book includes simple illustrations and complete photographs which illustrate 'how to' topics, while the "Try It and See" sidebars suggest further exploration and the "How It Works" panels explain scientific ideas. A free teachers manual is also included with each book in the series, and contains reading, speaking, listening and language lessons.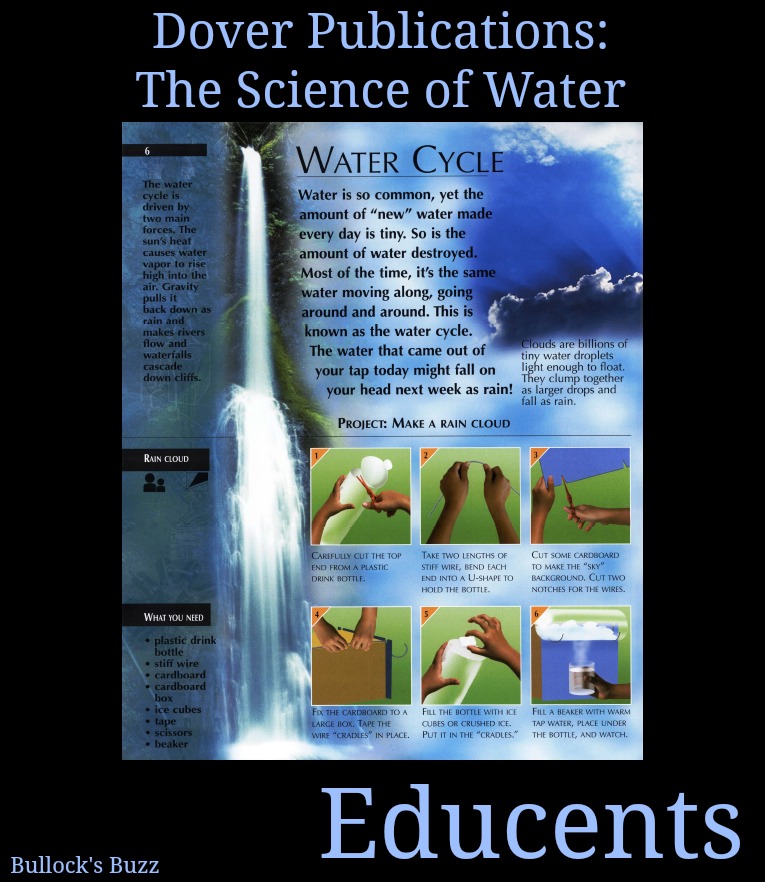 This particular book, "The Science of Water: Projects and Experiments with Water Science and Power" focuses specifically on the properties of water. Topics such as the Water Cycle, Curved Water, the Water Supply, Float and Sink, Water Force, Water Power and many more are all discussed in detail then illustrated through a series of fun and engaging, hand-on experiments that children will have a blast doing!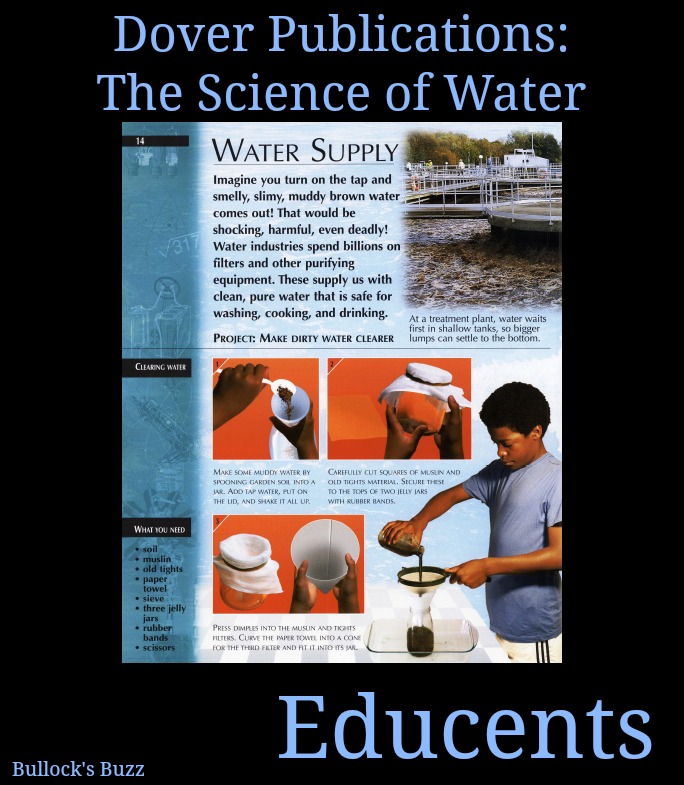 This is my personal favorite of the two as it takes a subject that children often find to be boring and/or to difficult and brings it to life in exciting experiments, while at the same time helping children to understand the 'why' and 'how' behind each lesson. All of the experiments are relevant to the topic, reinforce the lesson, and are easy and safe to do (with parental guidance). I found that the experiments use many common, around-the-house items – making this a great book for both teacher in a school setting and those in a home setting.
In summary, I think these books would make a great addition to any teacher's curriculum whether that teacher is in a school setting or a home schooling setting. Both of these items, along with several other books in each series, are available through the Dover Publications website, as well as many other educational resources. And don't forget to check out Educents.com, the best online site for discounted educational materials for teachers and parents.