I'll be the first to admit that I do not have much sense when it comes to fashion, but even I know that adding some earrings and a necklace can make even jeans and a t-shirt look put-together and stylish. That, together with my love of jewelry, is probably why I am always keeping an eye out for unique and affordable pieces. So when Jewel Kade Stylist, 3's A Charm (Jill) offered me the opportunity to review a piece of Jewel Kade jewelry, and I saw what all they offered, I couldn't wait for my selection to arrive!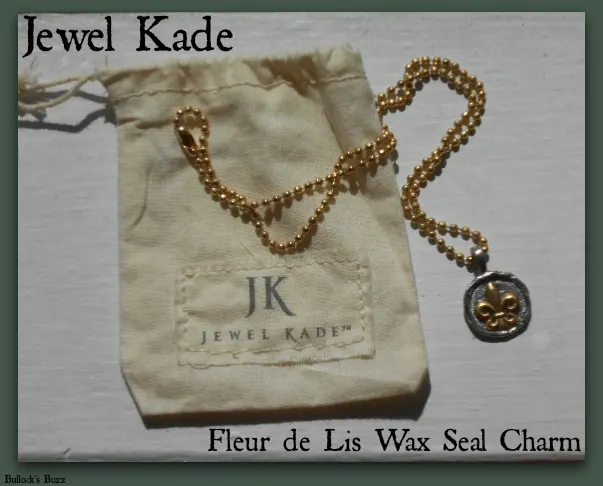 Jewel Kade began in the basement of jewelry designer Janet Kinkade who, after the birth of her fifth child, began looking for jewelry that was not only unique but "from the heart". Not finding what she was looking for she began designing her own charms, and as more people saw her pieces, what began as a personal passion, quickly became a premiere national jewelry brand.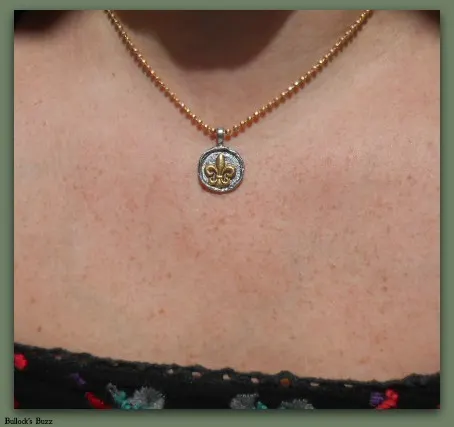 Jewel Kade's jewelry combines a timeless, vintage look with a contemporary and fresh design. Her designs often reflect the things that inspire us all the most such as nature, family, love and beauty. All charms are handcrafted by Jewel Kade's Production Artists right here in the U.S. They use a variety of materials using including pewter, hand-cut glass, Swarovski crystals and German glass glitter which gives their pieces a timeless look. Jewel Kade's jewelry are so versatile that you can wear them with jeans and a t-shirt or even an elegant dress.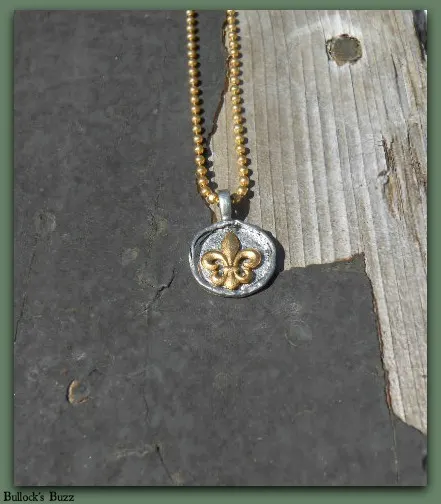 The piece I received is one of their wax seal charms with matching ball chain. This beautiful charm has a timeless air about it, and I believe it is made of pewter. On the front is a raised, gold-colored fleur-de-lis and the back is stamped the company's initials, 'J.K'. The charm has been paired with a gold ball chain which really make the gold-colored fleur-de-lis stand out. This is quickly becoming one of my favorite necklaces! I love the length of it, and the fact that is so reminiscent of older times. It looks great with all sorts of outfits, and for a different look, the charm can easily be paired with a pewter-colored necklace, or even worn in layers with several other necklaces!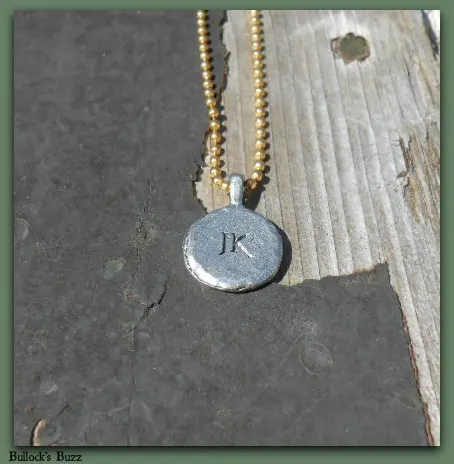 To learn more or order some Jewel Kade jewelry for yourself, visit the Jewel Kade shop on Etsy!
Keep in mind, Mother's Day is coming soon and this would make a wonderful gift!