DrainWig Review
While cleaning is far from my favorite activity, nothing about it grosses me out more than having to clean out a clogged drain. I won't go into detail as I am pretty sure you have come across one or two clogged drains yourself, but I am sure you know what I mean when I say hair it the absolute worse culprit! And if someone in your family happens to have long hair, then it can be ten times worse!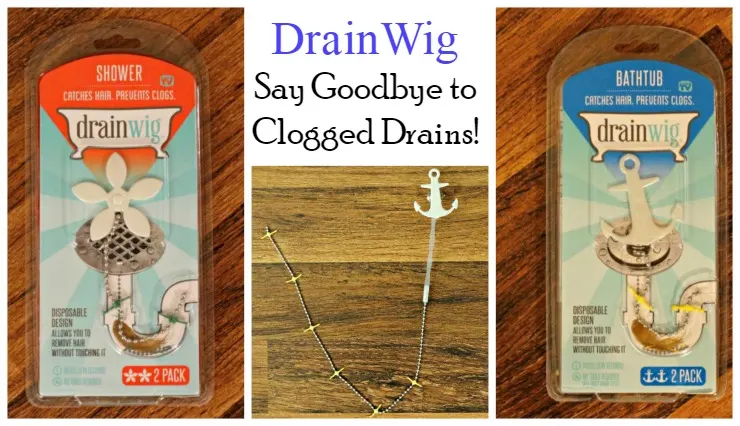 Of course you can always ignore it which will result in a hefty plumbing bill, or you can pour gallons of toxic solvents down the drain, but even that doesn't seem to work for very long. Do you know what does work? DrainWig. You know that handy little 'As Seen on TV' device you seen pop up during the commercial break? It really does work!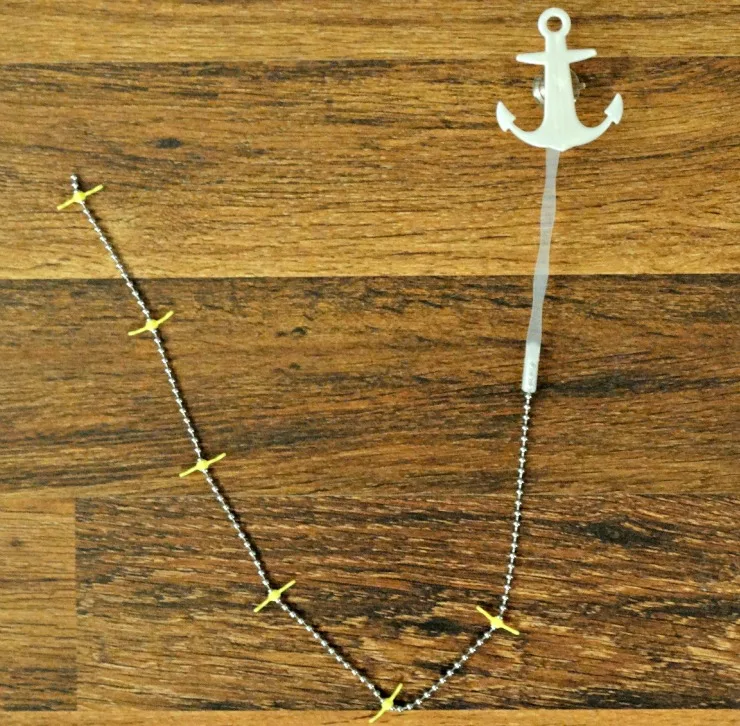 If you haven't seen the commercials, the DrainWig is an ingenious little product consisting of a long chain with little rubber hooks or whiskers on it. You thread it down the drain in your tub or shower, and every time you shower the hair that goes down the drain will get caught up on those little hooks. After two to four months, you simply pull the chain out and throw it, along with all the goopy gunk it collected, away in the trash. Easy peasy!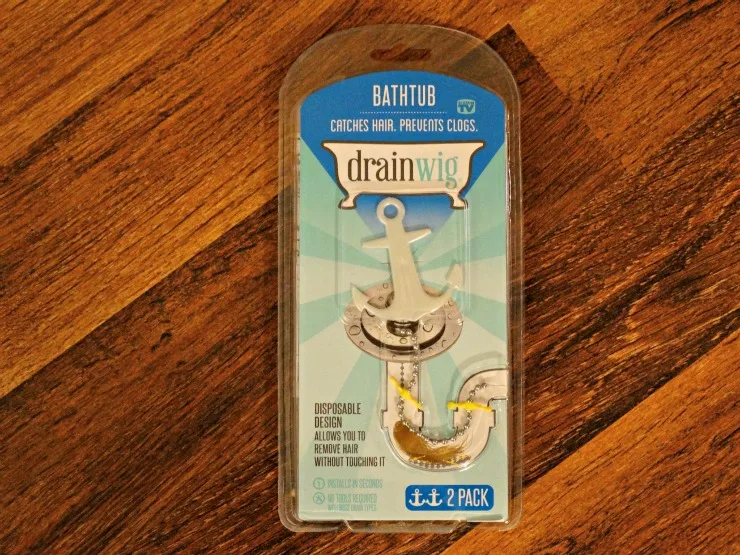 There are two models of the Drain Wig available – one for a bathtub and one for a shower. Depending on which model you get, either a cute little anchor-shaped suction cup that you attach to the side of the tub, or an adorable daisy that sits on top of the drain cover will prevent the Drain Wig from washing away.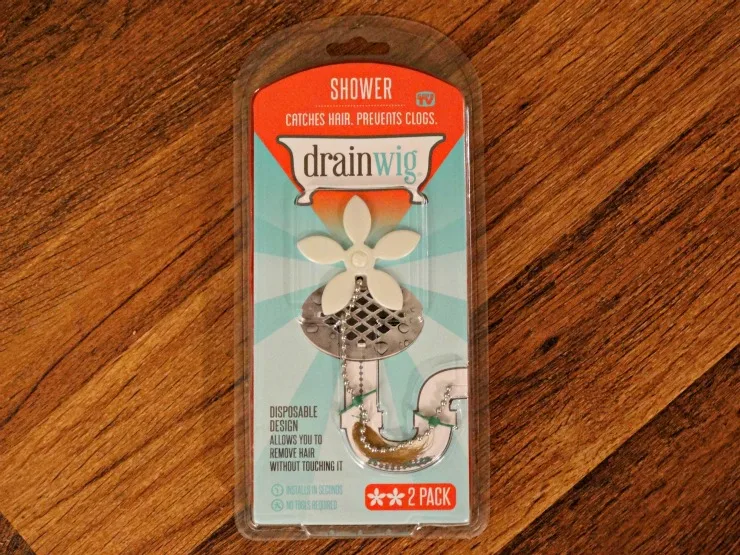 While the instructions say to leave the DrainWig in for at least two months, I went ahead and pulled mine out after two weeks so I could let you all know exactly how well it works. I have thick, long, naturally curly hair and believe me when I say a lot comes out when I wash and condition it. Before I installed the DrainWig, we'd have to work on unclogging the drain every few months. Now, after just two weeks of use, the Drain Wig has already caught a pretty fair amount of hair and our shower/tub is draining perfectly! So I feel pretty comfortable saying that the DrainWig definitely works!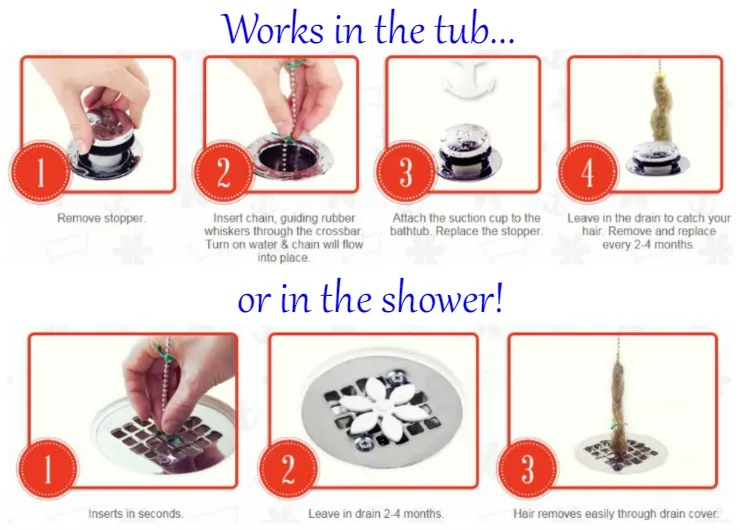 Now keep in mind the DrainWig is meant to be thrown away and replaced every few months. Installation is a cinch, and took me maybe a minute total. I love how I no longer have to worry about the drain constantly getting clogged, and I no longer have to touch anything yucky that comes out of it! For best results, it is recommended that first time users remove any existing clogs before using the DrainWig.
Each DrainWig comes with two per package, and you can get 4 of them for $19.95 – plus free shipping directly through the DrainWig website! And did I mention that satisfaction is 100% guaranteed or your money back?!
Connect with DrainWig: Website | Facebook
How do you usually deal with clogged drains in your home?