2013 Holiday Gift Guide Suggestion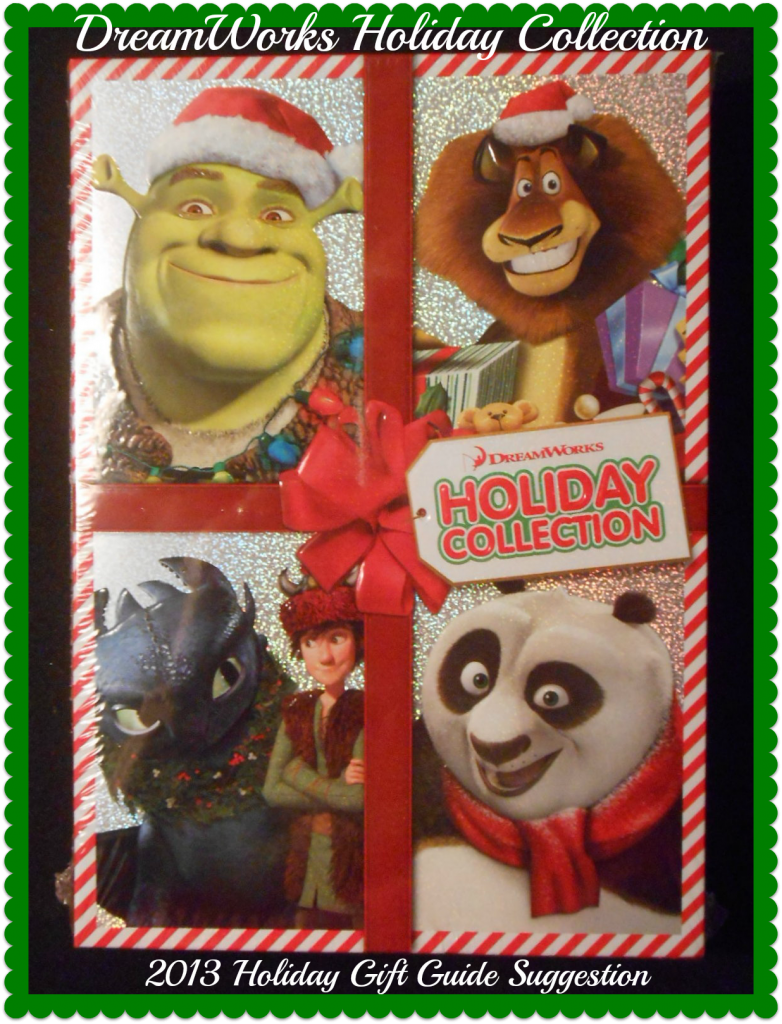 One of my favorite parts of the holidays is sitting down with the family and watching all of the Christmas classics I grew up with and the new soon-to-be classics! It always makes the time leading up to the holidays much more fun! This year, available for the first time, is the limited edition Dreamworks Holiday Collection. Four delightful animated shorts featuring the Dreamworks Gang together in one box set. I had the opportunity to review the collection, and already we have watched it several times!
Gather your family and sit down together to enjoy these four timeless Holiday specials including Shrek The Halls, Merry Madagascar, Kung Fu Panda Holiday and Dragons Holiday: Gift of the Night Fury. The first three were previously released on television between 2007 and 2010, and Dragons Holiday was released directly to DVD and BlueRay in 2011. Directed by Gary Trousdale, this holiday collection features everybody's favorite DreamWorks characters. The DVD's also contain several bonus features including games, music videos and more will provide hours of entertainment for kids and adults alike!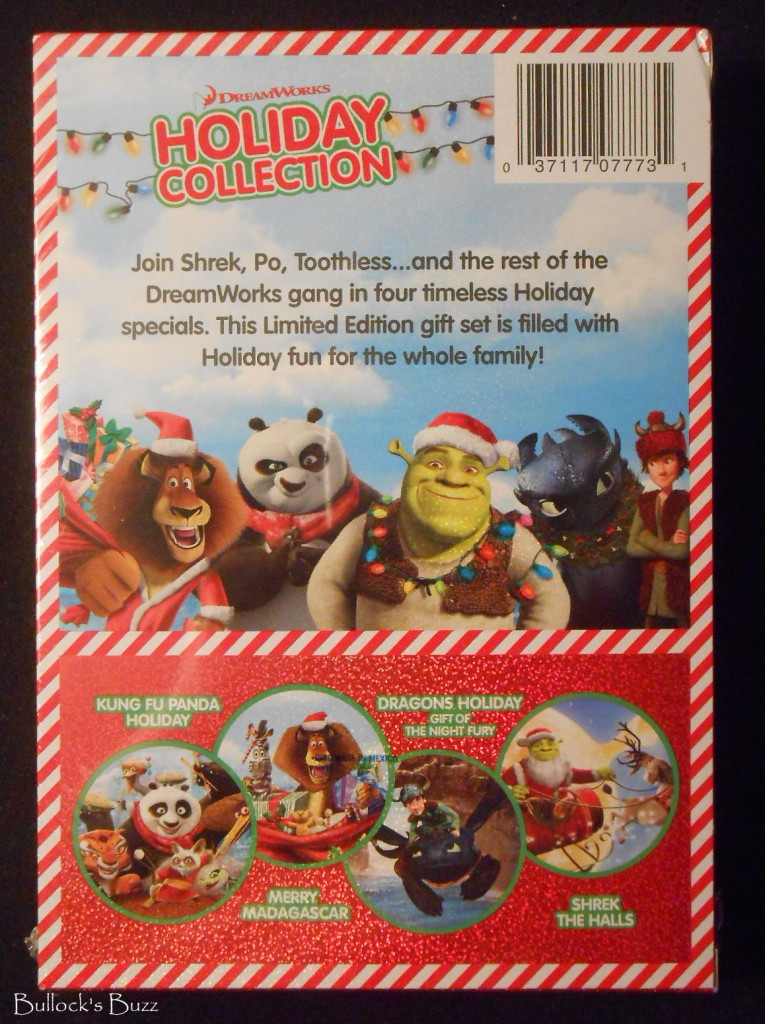 Dragons Holiday: Gift of the Night Fury: 22 minutes long, this short features the voices of Jay Baruchel, Gerald Butler, Craig Ferguson, America Ferrera among many others. The entertaining and epic story of Hiccup and Toothless continues in this short that takes place in the middle of preparing for the Viking winter holiday. But when all of the dragons mysteriously leave the village just before the holidays, will they be gone for good?
Shrek The Halls: 22 minutes in length, be sure to keep your ears open for actors such as Mike Myers, Eddie Murphy, Cameron Diaz and Antonio Banderas among others. It's the Shrek's first family Christmas and Skrek has promised to make it one they will always remember. But just when he thinks he has got everything just right, Donkey gets involved, and chaos ensues as Puss in Boots, Gingy and the rest of the gang decide to crash the party.
Merry Madagascar: 28 minutes long, actors such as Ben Stiller, Chris Rock, Jada Pinkett-Smith and David Schwimmer star in this hilarious story where Santa and his reindeer are accidentally shot down and crash on Madagascar! Now it's up to Alex, Marty, Gloria, Melman and the crazy Penguins to save Christmas.
Kung Fu Panda Holiday: 21 minutes long, Jack Black, Dustin Hoffman, James Hong, Angela Jolie, Jackie Chan and several other great actors provide the voices in this tale where Master Shifu assigns Po to host the annual Winter Feast at the Jade Palace. However, Po is already set to spend the holiday with his father, so he comes up with a plan to have his father join him, but will all go as planned?
This adorable set of shorts is sure to be a hit with your family this holiday season. Each film is very well made with entertaining story lines guaranteed to have the kids (and even you) laughing with delight! This year, give the gift of the Dreamworks Holiday Collection, and start a new holiday tradition with your family.