2013 Holiday Gift Guide Suggestion
As much as I love wintertime with the holidays, family gathering and cold nights perfect for snuggling, along with the colder temperatures comes the potential for dry, chapped lips. Thankfully, this year I am fully prepared thanks to the products eos sent for me to share with you!
eos, or evolution of smooth, produces several amazing all natural, organic, dry skin and lip remedies that hydrate, soothe and smooth dry, cracked, irritated lips and skin. Packed with all the good things like antioxidants and vitamins, eos products are free of all the bad such as parabens and petroleum which do nothing but make the dryness worse.
One of their most popular products is the eos lip balm which is 95% organic, 100% natural and packed with antioxidant-rich Vitamin E and soothing shea butter and jojoba oil. It is available in several different 'flavors' and comes in two forms of dispenser: Smooth Sticks which are the tube shape we are all familiar with, and my personal favorite, the Smooth Sphere which is literally sphere-shaped with a twist off cap.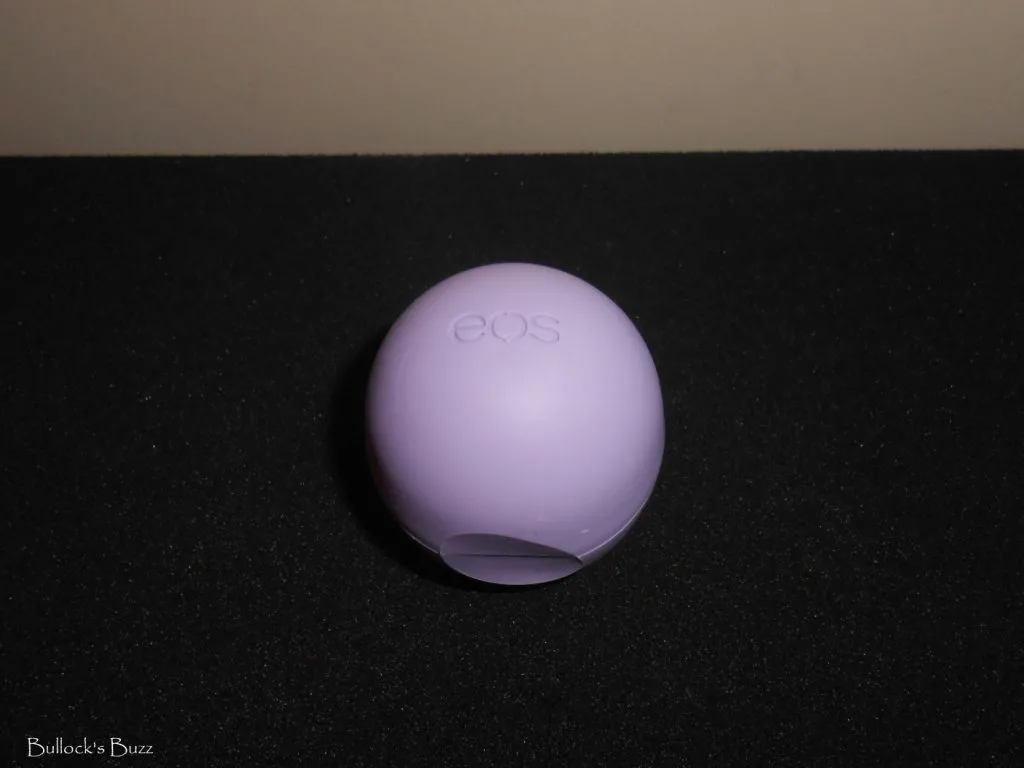 Their selection of delicious-smelling flavors include Blueberry Acai, Strawberry Sorbet, Summer Fruit, Sweet Mint and several others. The first item I was sent is the Smooth Sphere Lip Balm in Passion Fruit, and from the moment I first opened the packaging and caught a hint of the sweet, fruity scent, I was hooked! The dispenser's unique sphere shape is a fun twist from the norm, and I actually like the feel of it in my hand better than the typical tube. The balm itself goes on your lips smoothly, and leaves them feeling silky soft and hydrated. It does not have that greasy or waxy feeling like many lip balms, and it is very long-lasting. Plus, it smells great, and even has a slightly sweet taste.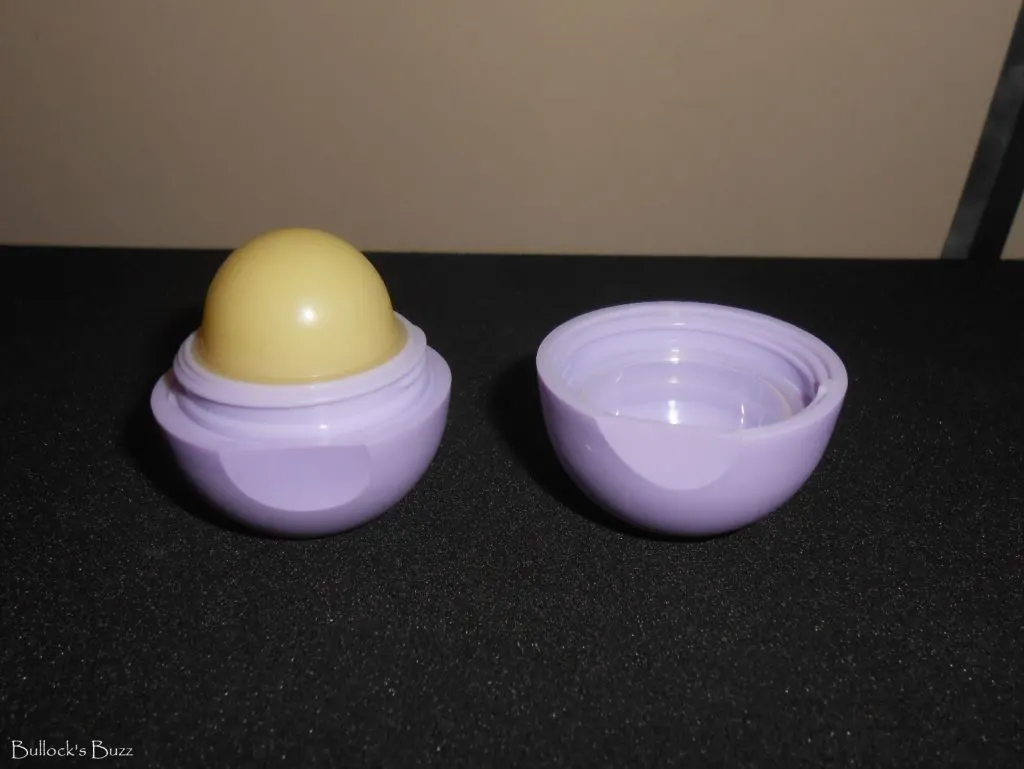 Just in time for the holidays, eos is offering their lip balm in this limited edition Smooth Sphere Lip Balm 3 Pack. Three, full-size Smooth Sphere Lip Balms come inside a pretty, clear container with snowflakes embossed on the lid. Limited Edition Vanilla Bean, Pomegranate Raspberry, and Sweet Mint Smooth Sphere Lip Balm are packaged neatly inside this container that makes a perfect stocking stuffer or gift for friends, family, co-workers and anyone else on your list!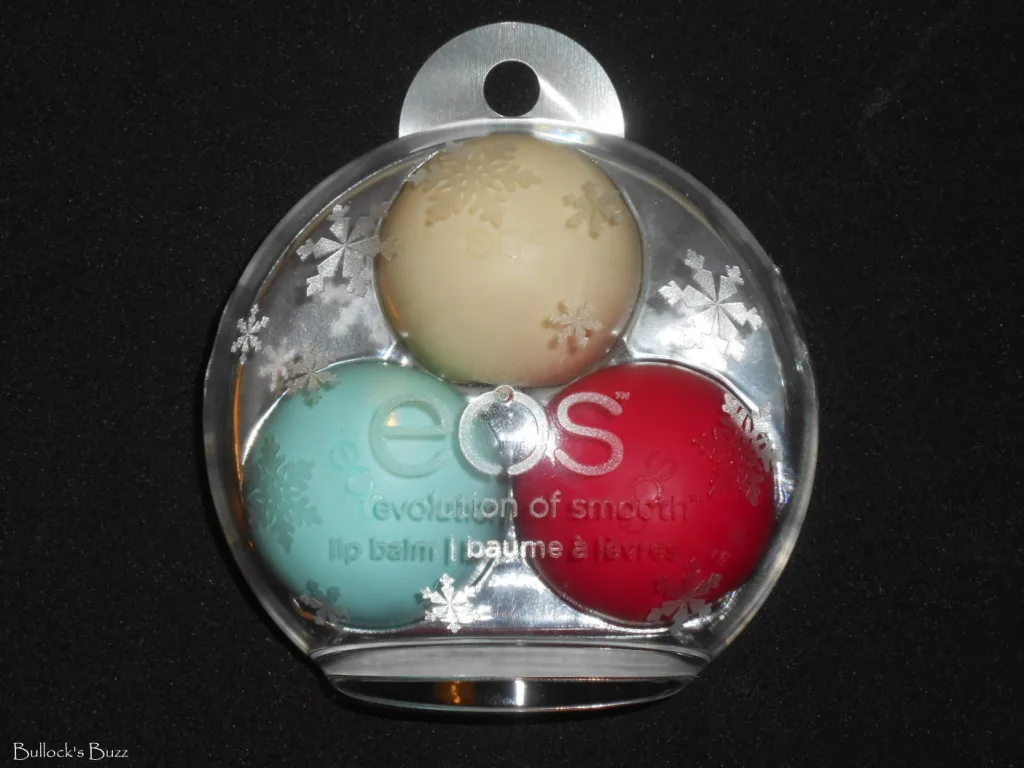 These awesome eos lip balms can be purchased online at https://evolutionofsmooth.com/, and can also be found at your local Target, Walgreens, CVS, and Ulta stores. If you need to find a store near you, use the eos store locator found HERE. Be sure to check out the entire eos product line which also includes hand and body lotions as well as shaving cream. And don't forget to connect with eos through both Facebook and Twitter to keep up with the latest products, promotions and more! This holiday season, give them something to smile about with eos!