Us women are perhaps one the most complex species that exist on the face of this earth be it physiologically, mentally and emotionally. And the struggle is real! Despite all the challenges, we always try – and often manage – to look our absolute best! While it's true that women love dressing up and looking sharp, when it comes to dressing for work it can be much more challenging. Especially for those ladies who are just entering the job market.
While some professions have industry standards, such as the navy blue suit for attorneys, unless your work requires you to wear a uniform, choosing the correct professional attire can be difficult. You can't look dull and disheveled, nor can you look as if you have just walked off the catwalk in New York.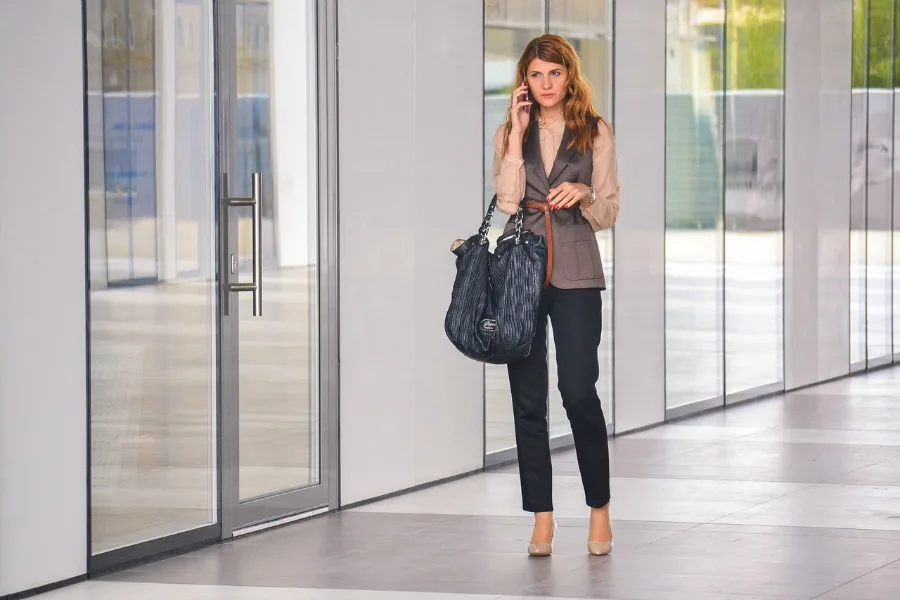 The key to dressing for work is to create a sophisticated blend of subtle, trendy and presentable at the same time. Though the dress code varies from job to job, here are four fool-proof style hacks that can help you dress for success on a daily basis.
Clothing for Work
Most workplace dress codes are either business-formal or business-casual. And by casual they do not mean a crop top and ripped jeans. Outfits like this give out a very non-serious vibe. When dressing for work you want to dress in a manner that shows you mean business.
Avoid overly-bright or neon colors and stick to pastels or shades of black, white, red, green or blue instead. Avoid loud prints and heavy embellishments.
Consider investing in a few good suits if you can. Or, if that's a bit too formal for you, try a nice blouse and blazer or a pretty sweater paired with dress pants. A long skirt paired with a pretty button up shirt is another good idea.
Shoes for Work
When it comes to dressing for work, your shoes can make or break your outfit. Ideally a closed toe shoe in dark tones such a black, or brown would be your best bet. Heels is another good choice as they make you look taller which in turn gives you an empowering aura. However, not everyone can walk around in heels all day and live to tell about it! In that case, consider investing in a good pair of flats, kitten heels or wedges. Again, stay away from anything bling-y or too bright. And make sure you never walk into your office in your tennis shoes or Flip Flops.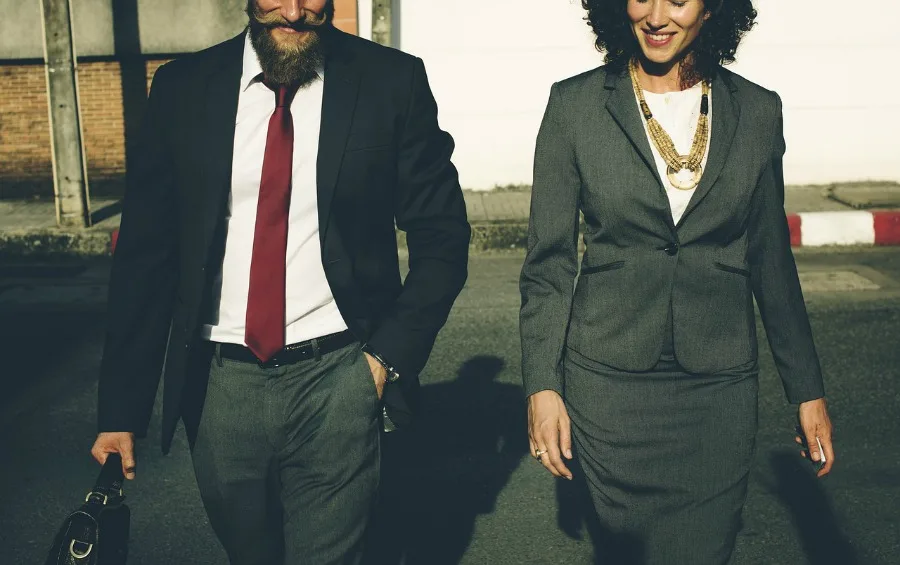 Accessories for Work
No matter how much love you have for your jewellery, when dressing for work, your best bet is to keep it subtle. Too much jewelry not only looks unprofessional, it can hinder you in your work. Wear small studs or small dangling earrings. A delicate chain with a small or no pendant along with a ring or two will complement your outfit well.
One must-have accessory for work is a watch. After all, it doesn't look very professional when you pull out your smartphone to check the time. Like with your other jewelry, subtle works best. Some of the best women watches available feature pretty leather straps or bracelets in rose gold and other metals. These are perfect for work.
Add a smart leather handbag or a backpack to your ensemble, and you are good to go.
Make Up and Hair
How you wear your make up and hair is another important consideration. Your hair should always be neatly trimmed and styled. If you need to, keep a small comb in your purse so you can duck into a restroom for a quick touchup.
If you wear make up, keep it subtle and natural. Save the bright lipstick and smoky eyes for a night out.
In addition, your fingernails should be kept clean and neat. Make sure they aren't overly long and use a pretty, yet (there's that word again) subtle color.
Conclusion
Stop wondering what to wear to work to look as stylish as you do outside the office. Instead use these four tips and you'll be dressed for success!