Any coffee enthusiast will tell you that no two coffees are alike, and that certainly holds true for traditional Mexican coffee, also known as Cafe de Olla.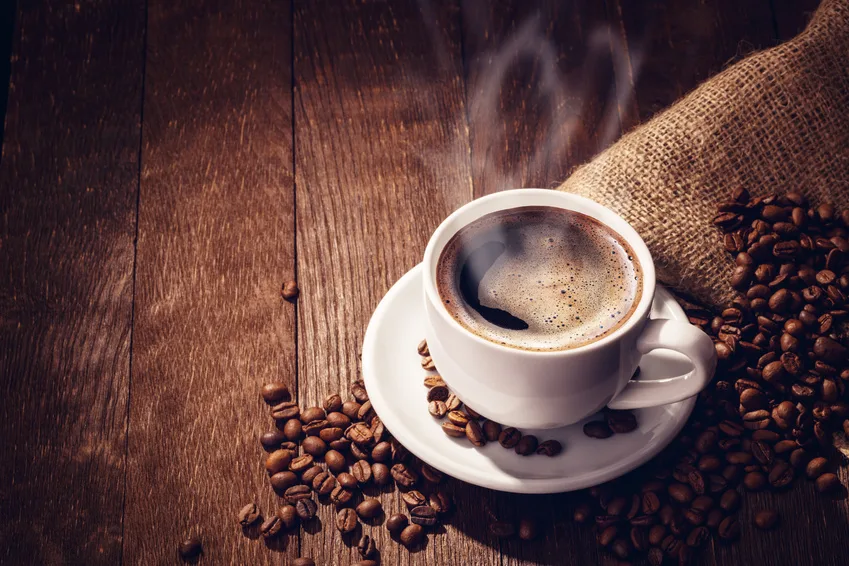 With about 54% of Americans over 18 years old drinking coffee daily, you'd be hard-pressed to find any coffee naysayers, but the incredible fragrance of the beverage would tempt even the most stubborn. If they aren't convinced by the enticing smells or tastes alone, adding a slight alcoholic kick to the drink might do the trick.
Traditional Cafe de Olla
Just over 71% of American households use Mexican food and ingredients, but even those without the ingredients commonly considered Mexican may have the components to make Cafe de Olla. This traditional Mexican coffee features beloved aroma of cinnamon, a spicy kick from cloves, licorice-notes of anise, and an orange peel's citrus punch.
The one ingredient that may not be in the average American's home is piloncillo. Piloncillo is a cone of unrefined sugar that is common in many Latin American recipes. Brown sugar can work as a substitute as it has a similar taste, but piloncillo will have a more distinctly rustic flavor that adds the classic warmth to the drink. Take a trip down the international foods aisle at the grocery store to find your piloncillo, then follow these steps to make two servings of traditional Cafe de Olla.
Combine two cups of water, one and a half ounces of piloncillo (or five tablespoons of brown sugar), two large cinnamon sticks, one orange peel, a pinch of anise seeds, and two cloves in a pot on high.
Bring your mixture to a boil, stir it, and then turn the heat down to medium-low. Allow it to simmer for about five minutes.
Remove the pot from heat and add one ounce or three rounded tablespoons of coarsely-ground Mexican or Viennese coffee. Cover the pot again and allow the mixture to steep for another five minutes.
Strain your coffee mixture using a fine mesh strainer, or line a large-hole strainer with coffee filters to create your own.
Serve your Cafe de Olla with a cinnamon stick. Baked goods, such as muffins and scones, pair especially well with Cafe de Olla.
Mexican Coffee Cocktail
For those who want to give their coffee a little twist, this simple recipe for a Mexican coffee cocktail will certainly do the trick. The concept is extraordinarily easy and draws inspiration from the way the Irish turn a regular cup of coffee into an adult beverage.
Simply mix one fluid ounce of coffee-flavored liqueur, such as Kahlua, with half of a fluid ounce of tequila in a coffee cup. Add five fluid ounces of hot coffee, mix it well, and top it with two tablespoons of whipped cream. You can use standard coffee with this recipe, or you can follow the steps above to make Cafe de Olla and then add tequila and coffee liqueur to turn it into a cocktail.
Whether you're making a hot beverage just for yourself or serving it at a large event like a wedding, Cafe de Olla is sure to please any taste buds it touches. However, since the average number of wedding guests is 136 people, according to the Knot's 2014 Real Weddings Study, you'll need to ensure that each cup still gets the proper spicing.
Put a twist on your usual cup of coffee with Mexican coffee and spread the tastiness to all of your friends and families.