Moving into a new home means a few things. First, you will have to become acclimated to the surrounding area in which your new home is located, and second, you're going to have to decorate. Which likely means you are going to be looking for some easy ways to decorate your home.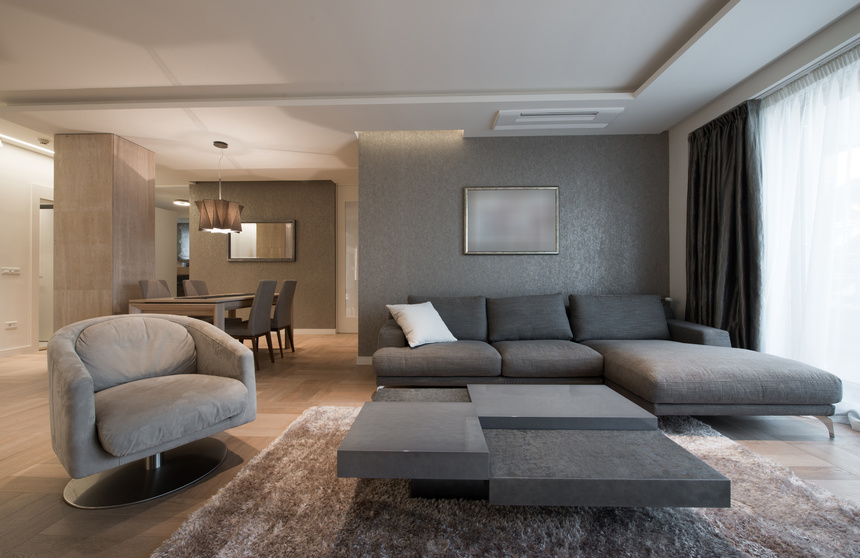 Studies have proven that the most popular definitions of a happy home are a space where you feel secure (69%), a place where you can relax (64%), and a space where you can be yourself (57%). Decorating can be a lot of fun because it gives you the chance to fully express your personal style. You can use things like pillows, wall art, and candles to really let everyone know that you are the one residing in the space.
However, you might be wary of decorating because you think it's going to cost you an arm and a leg. In fact, the average 30-year-old has moved six times, so it's understandable that costs can add up. But good news! That doesn't have to be the case! Fortunately, there are several easy ways to decorate your home while staying within a budget.
Decorate Blank Walls
Country Living has some great ideas for decorating your home without breaking the bank. One of the most obnoxious things about a new home is a blank wall. It can be super easy just to throw a paint color up on the wall, but there is another way to really spice up your room. Country Living says applying removable wallpaper or wall decals is a really easy way to transform a room. Stick on wallpaper and wall decals can come in many different styles, colors, and designs. And the great thing about them is that it's not permanent. So, if you want to try a style out, but you aren't sure if you're going to like it forever, you don't really have to worry. Best of all, if you get sick of the wallpaper or wild cows, you can simply remove it and replace it with something different.
Visit Estate Sales
Country Living also suggests visiting an estate sale when looking for easy ways to decorate your home. Estate sales are perfect for finding vintage and classic pieces at a reasonable price. Typically, the sales are held after someone sells their home or if someone passes away. A lot of the items are no longer of any use to their owner, so they are looking for a new home to grace. And what better home to store these new items then yours? Country Living says they found a beautiful sofa for only $20. Do some research and find some estate sales in your area. Then bring some cash with you and get ready to shop.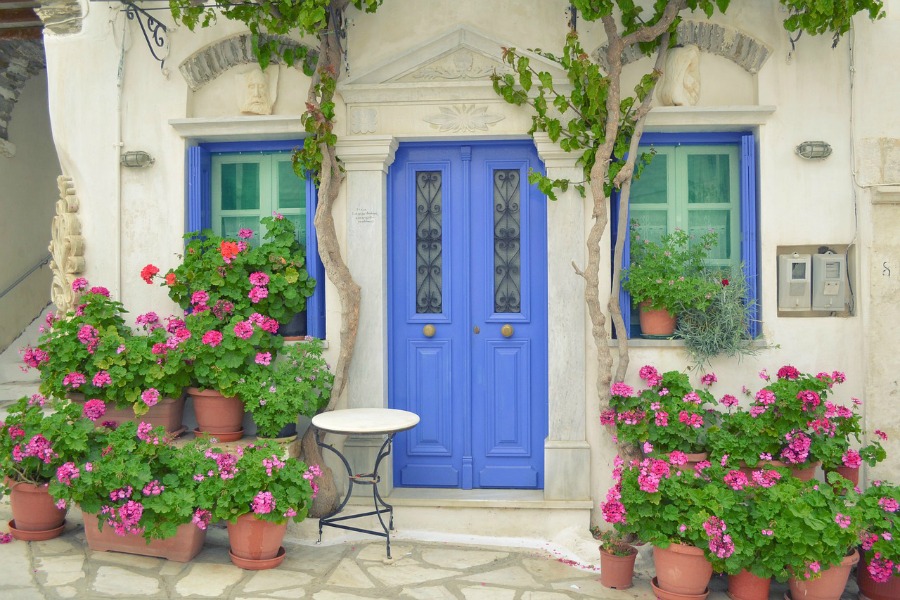 Add A Pop of Color
Houzz suggests a really simple way to spice up your home – painting the front door. This might seem super weird, but it's actually a really cheap way to add some style and character to your home. You're not going to need a ton of paint since you're only painting a small area. Pick a color that goes well with the rest of your home, but also expresses who you are as a person. Go with whatever you feel is the best option. If you want a bright pink door, paint a bright pink door!
In Summary
A HomeGoods survey says that only one in five people are happy with their home's decor. If you want to be one of those five people, decorate your new home with things you really love. All without breaking the bank!