Feast your eyes on these super cool, super yummy edible succulents!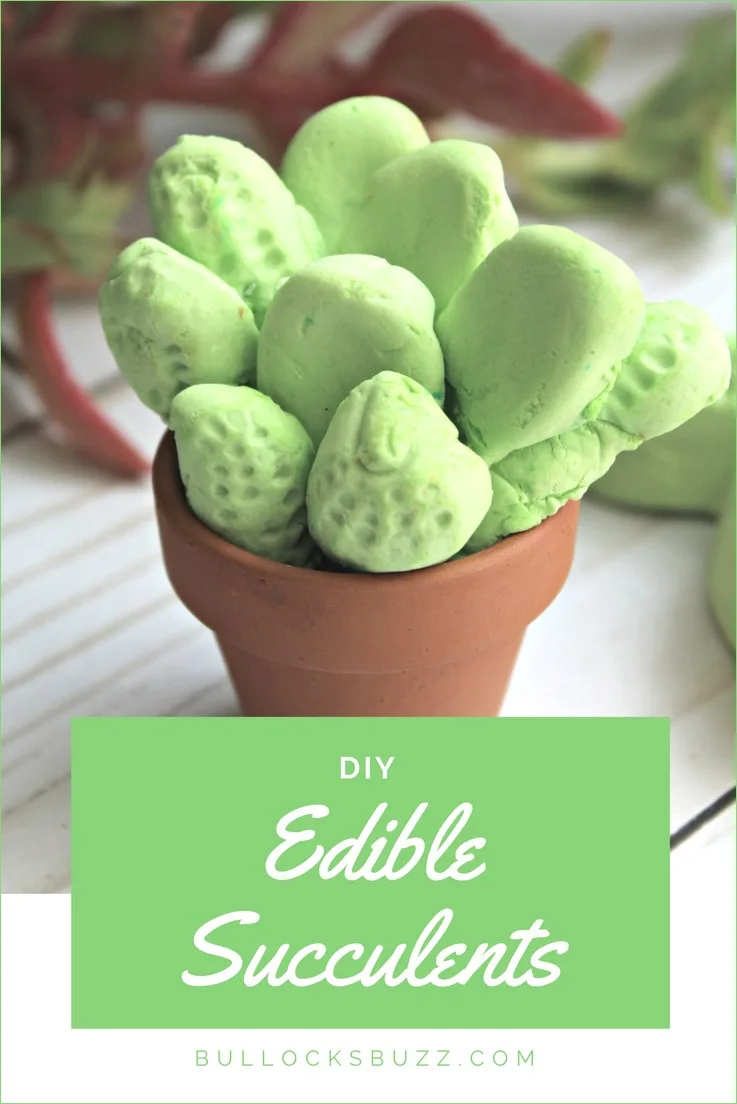 Regardless of whether you have a green thumb or a black one, here is one type of succulent you won't have any trouble with. These adorable succulents look good enough to eat – and you can! Best of all, these DIY Edible Succulents are made with supplies from the dollar store, meaning you can make as many as you want for very little money!
Ready to see how to make these DIY Dollar Store Edible Succulents?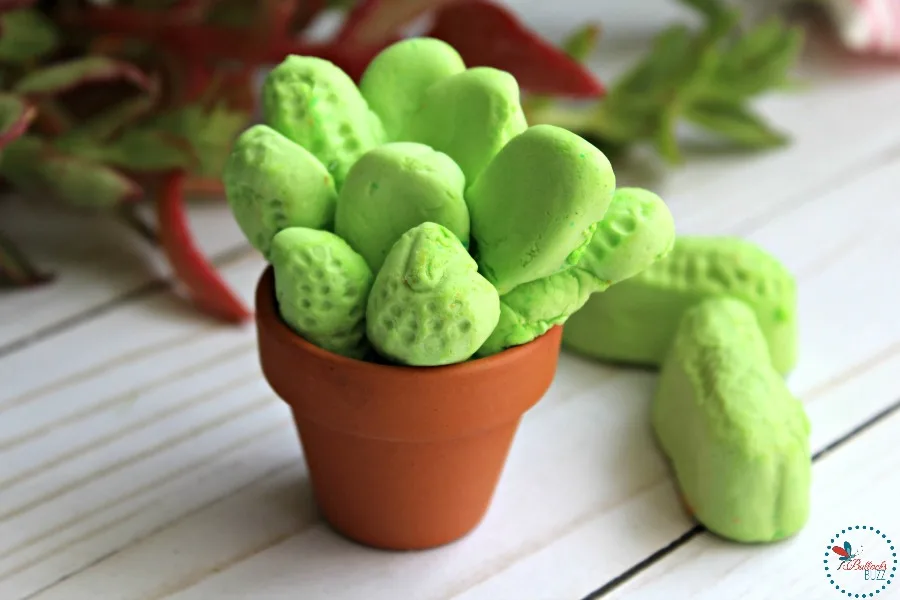 How to make Edible Succulents
To make Dollar Store Edible Succulents you will need:
Rainbow circus peanuts
Small terra-cotta planter
Knife
chocolate sandwich cookies (optional)
I found both the circus peanuts and the mini terra-cotta flower pots used here at our local Dollar Tree store. This entire craft cost a whopping $5 total (1 bag of Circus Peanuts, 4 mini pots)!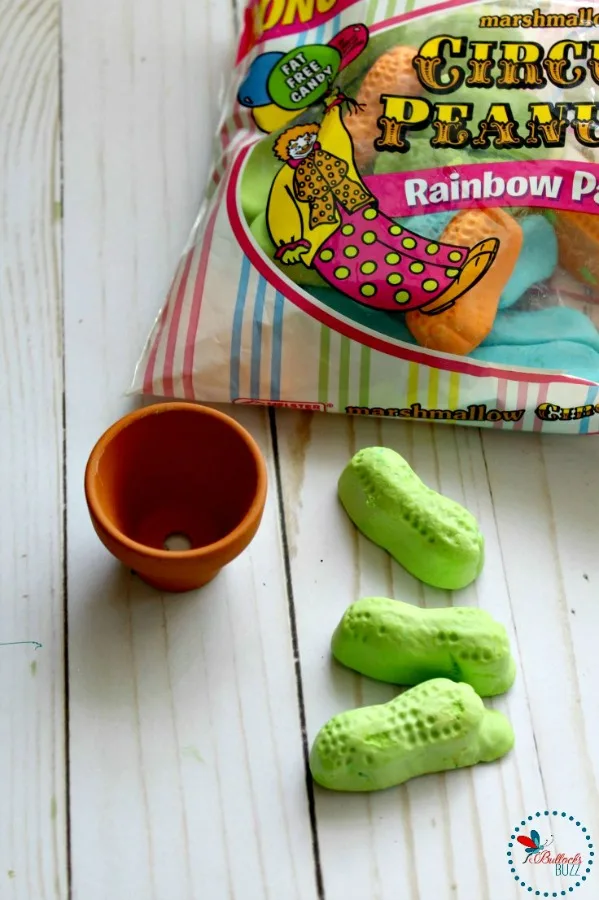 Directions to make Dollar Store Edible Succulents:
Begin by removing the green circus peanuts from the bag. These will be the peanuts you use for your planter.
Next, carefully clean the inside of the mini terra-cotta pots well.
Now place a napkin inside to create some cushioning. Or, you could crush up some chocolate sandwich cookies to make a shallow layer of 'dirt'!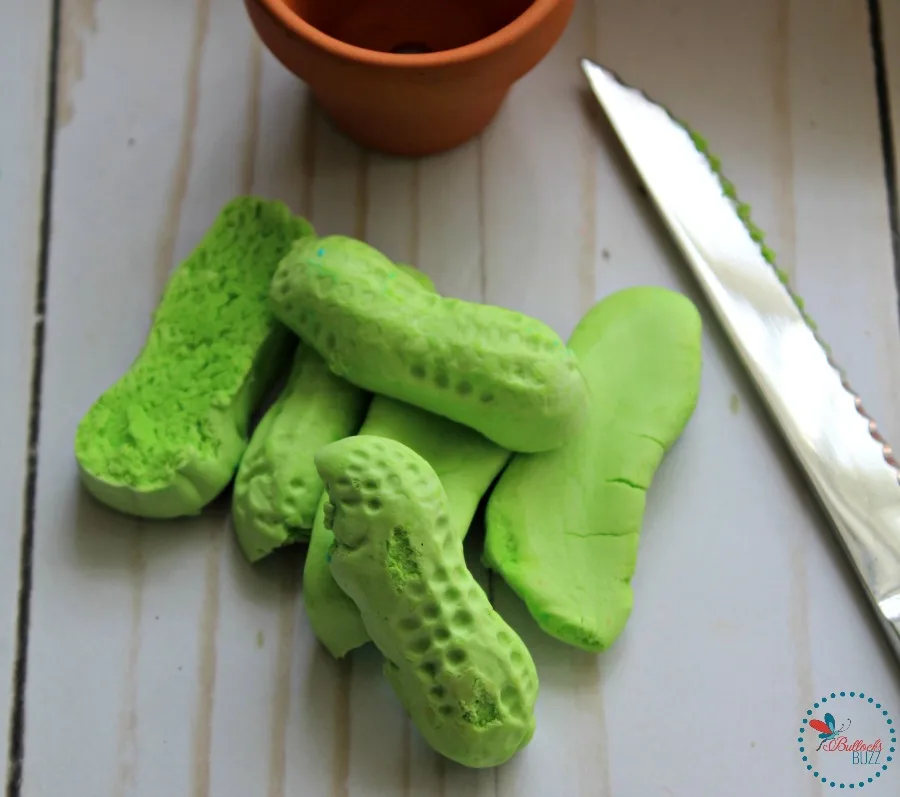 Next, using a small knife, slice each peanut in half lengthwise. Then, slice those halves in half again width wise. This will give you several sizes to work with.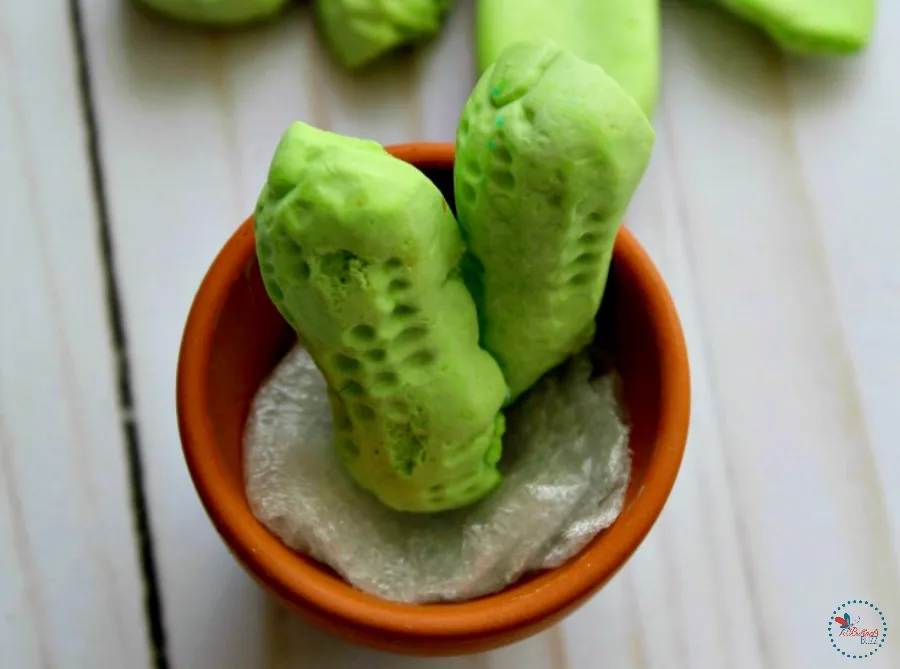 Now arrange the circus peanuts in the flower-pot making sure to add them at various heights. You can add as many circus peanuts as you wish and even add some different colors, too.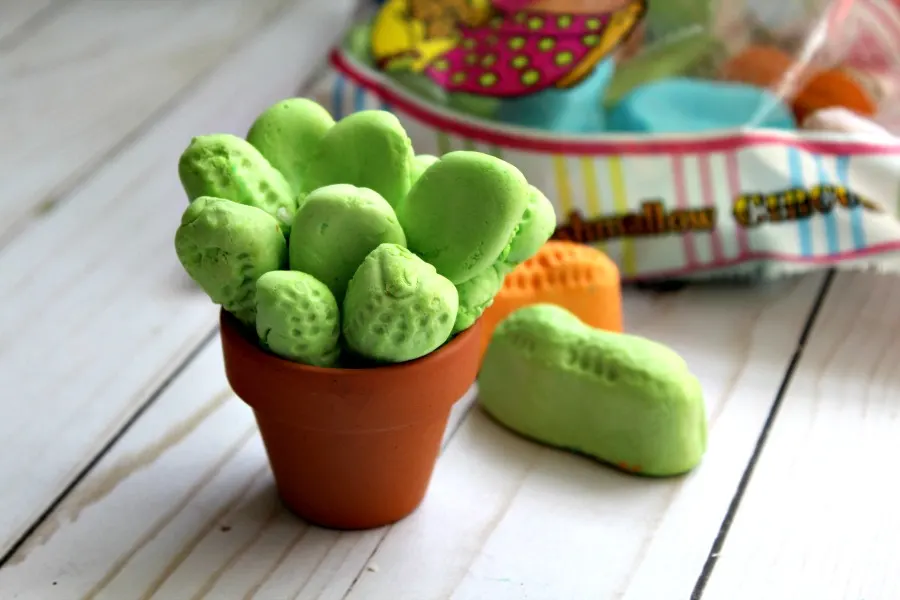 And that's it! Your adorable edible succulents are now ready to be served!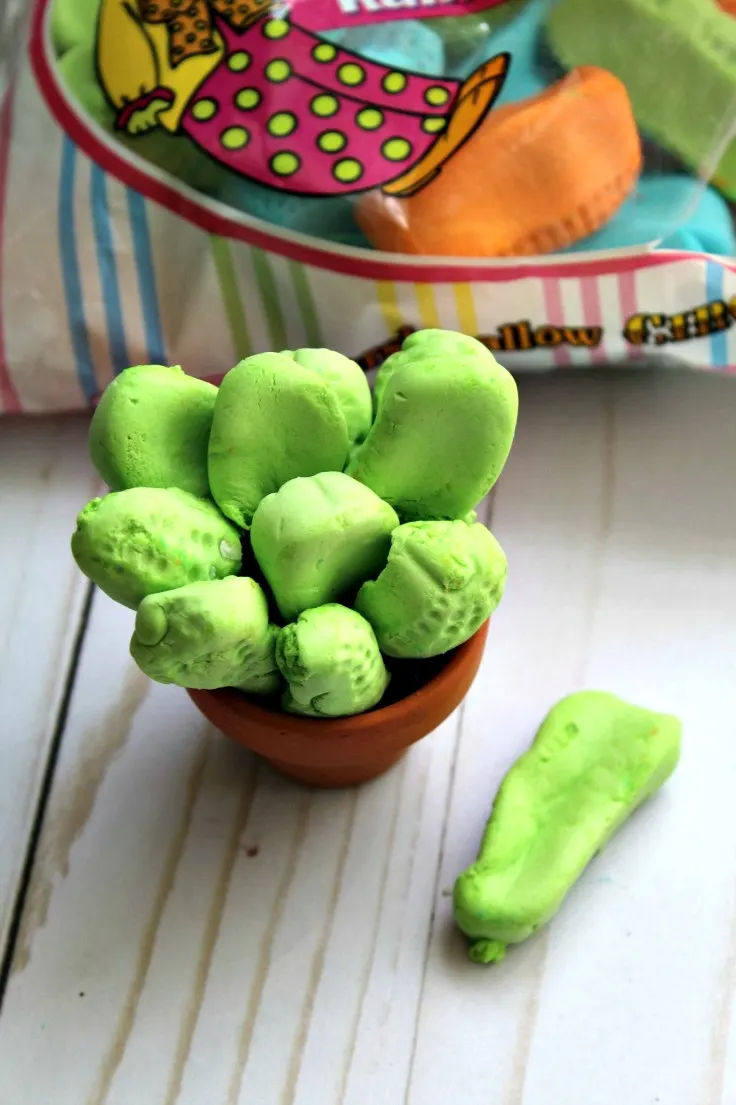 So there you have it – a quick, easy and affordable Spring-themed treat that looks as good as it tastes!
These simple Edible Succulents would make a great party favor for garden-themed parties, a cute place setting or even a tasty Spring treat.
I hope you love these Edible Succulents as much as I enjoyed making them! If you like this idea, pin this post so you'll have it for later by using the 'pin it' button. And be sure to tweet it, email it, and share with friends and family! Don't forget to like us on Facebook so you can be the first to know about our latest recipes, crafts and more.Use the social sharing buttons below the post title to share with friends and family!
Do you have a favorite edible craft? Share with us in the comments below!