Every so often you come across a book that is capable of moving you to laughter and to tears. A book that once you pick it up, you find it near impossible to put down. A book that stays with you long after you finished the last page. Everything You Ever Wanted: A Memoir by Jillian Lauren is one of those books.
Please note, this post may contain Amazon affiliate links to make shopping easy. If you make a purchase through these links, I'll make a small bonus at no extra charge to you.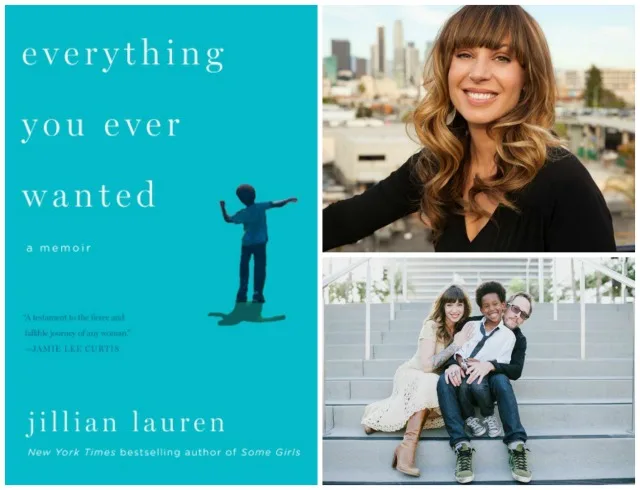 Synopsis from the Back Cover
In her younger years, Jillian Lauren was a college dropout, a drug addict and an international concubine in the Prince of Brunei's harem, an experience she immortalized in her bestselling memoir, Some Girls. In her thirties, Jillian's most radical act is learning the steadying power of love when she and her rock star husband adopt an Ethiopian child with special needs. After Jillian loses a close friend to drugs, she herself is saved by her fierce, bold love for her son as she fights to make him – and herself – feel safe and at home in the world.
Everything You Ever Wanted: A Memoir
by Jillian Lauren is a must-read for everyone, especially every mother, who has ever hoped for a second act in life.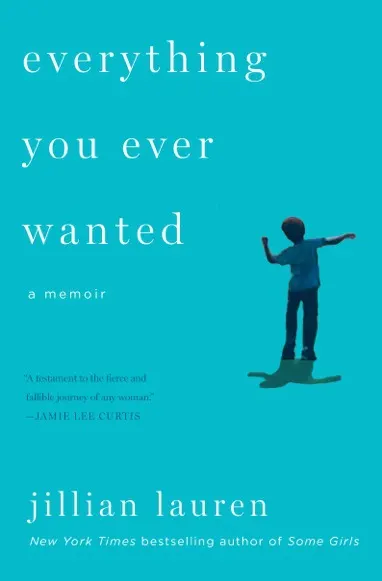 My Thoughts on Everything You Ever Wanted
In this, the second of her memoirs, Jillian is clean from drugs and enrolled in Cosmetology school – beginning her life anew and still dreaming of having everything she (like all of us do) has ever wanted. It is the uncensored story of her journey through love, marriage, infertility, adoption, loss, pain, joy and hope. From the beginning where she meets her husband, we follow her through the pain and desperation of infertility to the joys of adoption, from the ache and anger of losing a friend to addiction, to facing the challenges of raising a special needs child head on. From page one I was quickly hooked and drawn into her compelling and emotional journey.
This is the first book I have read of Jillian's and it will not be the last. With every page Jillian Lauren draws the reader deeper into her story, hiding nothing of herself or her feelings. Nothing is sugar-coated and no rock is left unturned. Her style of writing is open, brave, honest and refreshing, and you can feel the raw emotions behind every word. The story is one that many can relate to in one way or another, and is one that you will want to read again and again.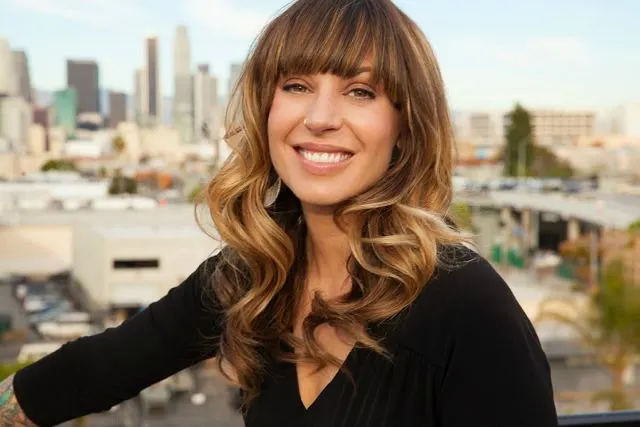 About the Author
Jillian Lauren is the author of the New York Times Best Selling memoir: Some Girls: My Life in a Harem and Pretty. Some Girls was an instant hit, and has been translated into eighteen different languages. Jillian received her MFA in Creative Writing from Antioch University, and so far her writing has appeared in the New York Times, The Paris Review, Vanity Fair, Elle, and several other distinguished journals and magazines. In addition to her books, she also blogs about motherhood and writing, while living with her husband and son in Los Angeles.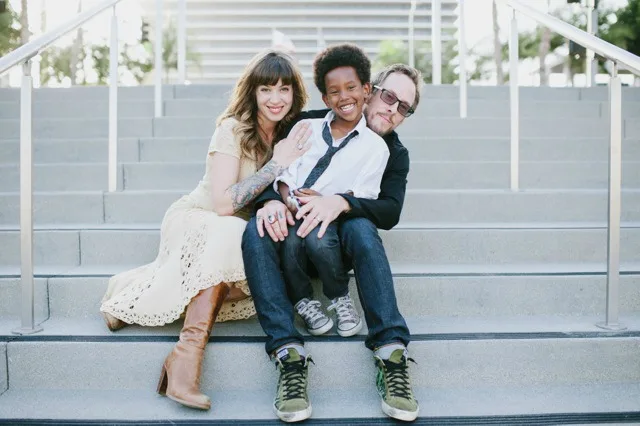 Today, May 5, 2015 is the official release date of Jillian's latest book, Everything You Ever Wanted, and you have the chance to win a copy! You can purchase Everything You Ever Wanted: A Memoir
by Jillian Lauren on Amazon (ARV $12). And while you are there, be sure to check out her other books, Some Girls: My Life in Harem and Pretty.
Connect with Jillian Lauren: Blog| Facebook | Twitter
An Everything You Ever Wanted Giveaway
One lucky Bullock's Buzz reader is going to win a copy of Jillian Lauren's new book, Everything You Ever Wanted! This giveaway is open to US residents 18 and older, and will run from 5/5 – 5/19. You can enter the giveaway here.