Familoop Internet Filter and Parental Control Software
As parents we worry about the safety of our children, and today, because of the advances in technology, it has become harder than ever. Did you know that the modern child spends an average of 11.5 hours per day looking at the screens of their digital devices? While the internet is full of wonderful information and learning experiences for our children, it is also fraught with plenty of negative things we'd prefer to keep our children away from including stalkers, adult websites, cyberbullying, cyber crime and a variety of other inappropriate content. While parental controls are built into many browsers and computers, the majority of us do not have the time to sit down and set up the individual controls on every device our children have access to. That's where parental control software such as Familoop can come in handy.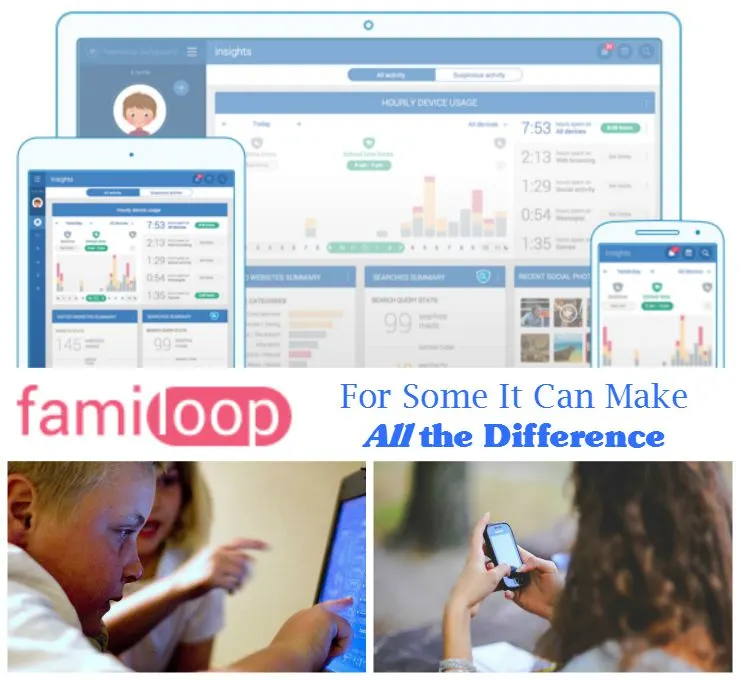 What Exactly is Familoop Parental Control Software?
Familoop – Internet filter and parental control software is an innovative software designed by parents that enables you to control your child's safety and monitor their Internet usage from any device. It works by setting up the parental safeguards on one main device then downloading the app on all other devices your children use. The software works on all major operating systems and devices including Windows, Mac, Android, and iOS (Nov. 2015), and it features a professional, user-friendly interface. Parents can control and monitor all devices from one main hub online, accessible from anywhere.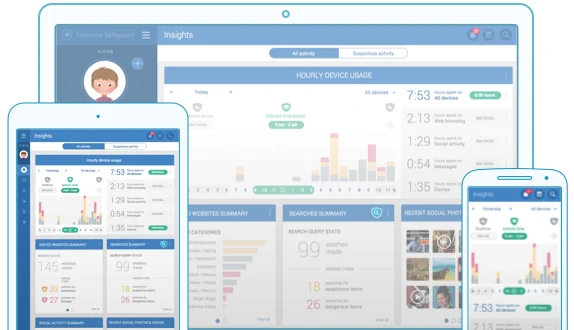 How Familoop Parental Control Software Works
Once downloaded, Familoop takes a few days to start working properly as it gathers the information it needs, and then begins streaming content to your dashboard. Each time you sign in you'll be taken to the Main Insight page where you can see the following for each user:
list of devices, which can each have different settings

amount of time spent on the internet

online searches

social network activity

videos watched

calls made

most severe websites visited

most suspicious people

most used apps and games, and

the last known location using a device
An Activity Feed will allow you to see each person's most recent usage history in more detail.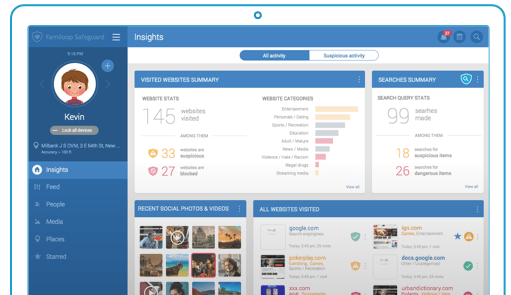 Features Offered by Familoop Parental Control Software
With Familoop, parents can adjust settings depending on each individual user and device. In addition to the features above, Familoop also offers parents a host of features to take advantage of including:
Filtering and Blocking Content
Familoop enables parents to block and/or filter specific websites, types of searches, and even specific content such as swear words, porn, drugs, and other information that you don't want your children to be able to access. In addition you can also block and monitor 15+ social networks (many of which have a minimum use age of 13), instant messages and chats, and even calls and messages. Familoop is also able to block specific pictures and videos, and will notify you about any suspicious activities in real-time. You even have the option to use pre-programmed recommended settings for specific age groups with the simple touch of a button.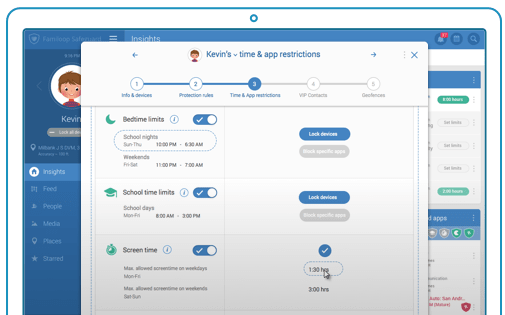 Time Restrictions and Locking Devices
Many children use their computers at night or play games on their mobile devices at school, which has been shown to lead to problems with sleep and grades and more. Familoop allows you to control their device usage time so you are able to set up time limits for screen time, game playing and even app usage. The software also enables you to lock out specific apps such as games or social media sites after a selected amount of use, and you can also lock the screen during specific chosen times (such as bedtime or during school hours) in order to ensure your children are not using their phone or other devices when they shouldn't be. Don't want your child accessing a specific app due to age restrictions? No problem, Familoop enables you to block apps based on age ratings, as well as manage apps based on their category (games, social, etc).
Social media has a lot of negative repercussions including cyber bullying and inappropriate behavior. Familoop can help you protect your kids from bad influences, online predators, cyber bullying and more across 15+ social networks – all without account your child's login information. You can check profiles, messages, friends, comments, likes, tweets, and even see with whom your child is interacting, as well as set up flags so you can see if discussions including banned subjects such as sex, bullying or similar are occurring – in real-time. You do have the option to star family members and other trusted contacts so that you don't see their conversations. On your Activity Feed you'll also be able to see when your child was talking to someone, how long they talked, and how often they talked. This feature works with phone calls as well, except obviously you won't be able to see what they were talking about.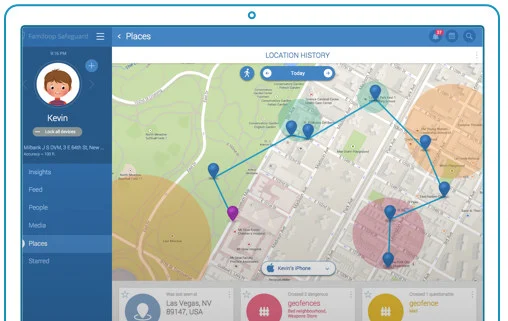 Familoop also offers location tracking which runs separately and in the background. This location tracking function can be incredibly valuable, especially if you have a child who is autistic or tends to wander. The function works with your child's phone by logging geo waypoints as he or she is traveling. Thus enables you to set up geofences for locations where your child spends a lot of time such as school, home, or their best friend's house. Whenever your child leaves the geofence, you will immediately get a notification so you can make sure they stay safe. And if they get lost, the geotagging function means that you can easily see their last location and go to pick them up.
More About Familoop Parental Control Software
Familoop offers many other ways to help parents keep their children safe. While there are plenty of other parental control software and apps out there, one thing I noticed about Familoop that sets them apart from the rest is the way they look at conversations. We all know that kids talk to the same people across multiple channels including Facebook. Skype and email. Familoop will merge all of the conversations your child has with the same person into one place AND then highlight any suspicious activity! So in other words, you can easily view all conversations in one easy place without having to worry about any missing pieces.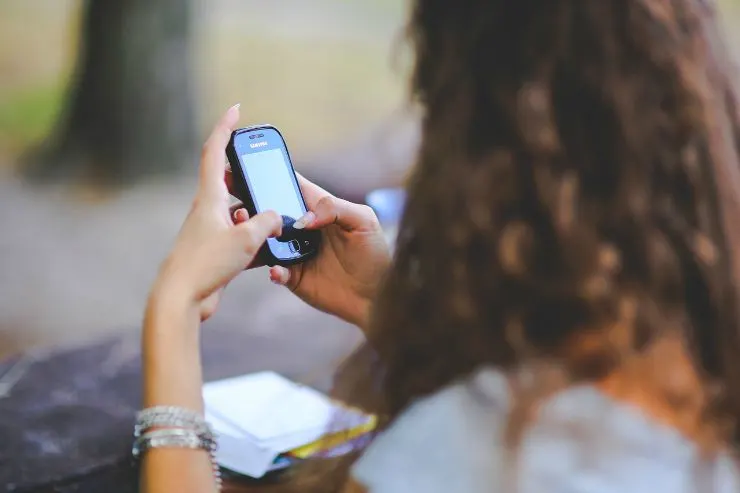 While some may see parental control software as being intrusive and invading your child's trust and privacy, for some parents this type software can make all of the difference.
Stay one step ahead and be proactive with Familoop
Parents can sign up for Familoop – Internet filter and parental control software directly through the Familoop website. There you can also find the Familoop blog which is a great way to learn more and keep up with all the latest happenings in internet child protection – be sure to check it out!
Connect with Familoop: Website | Blog | Facebook | Twitter
Image of child on computer via Flickr