The holidays are on the way, and here's the perfect gift idea for anyone who loves to bake – festive Christmas Ornament Cakes!!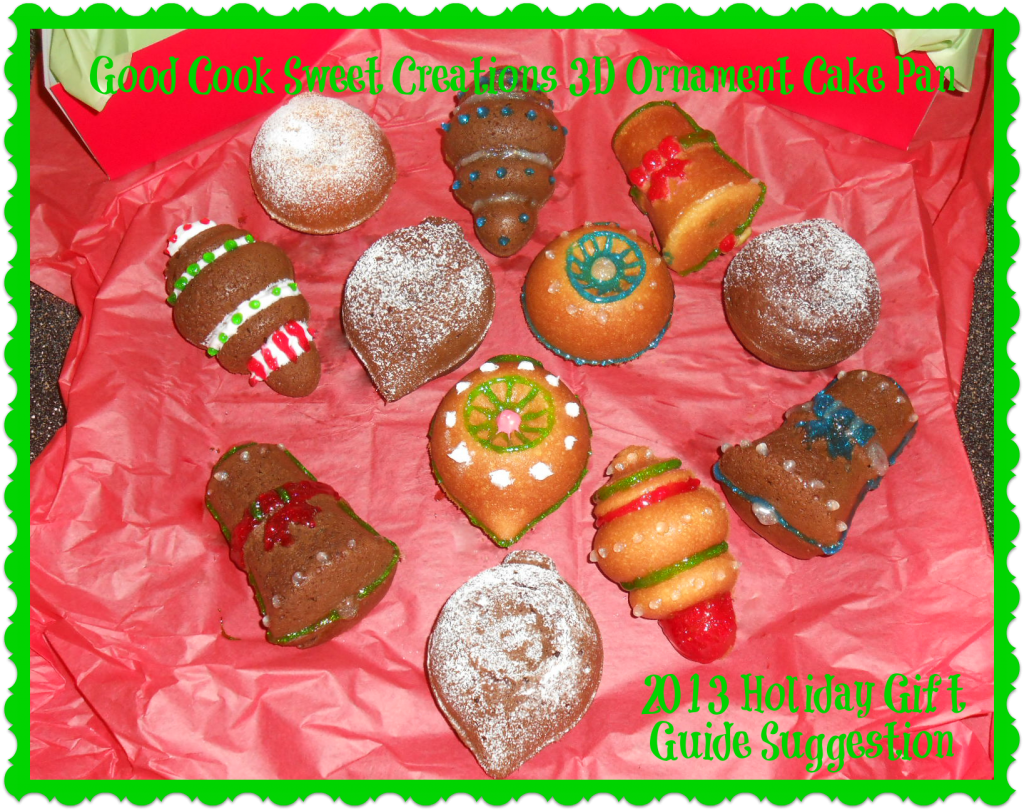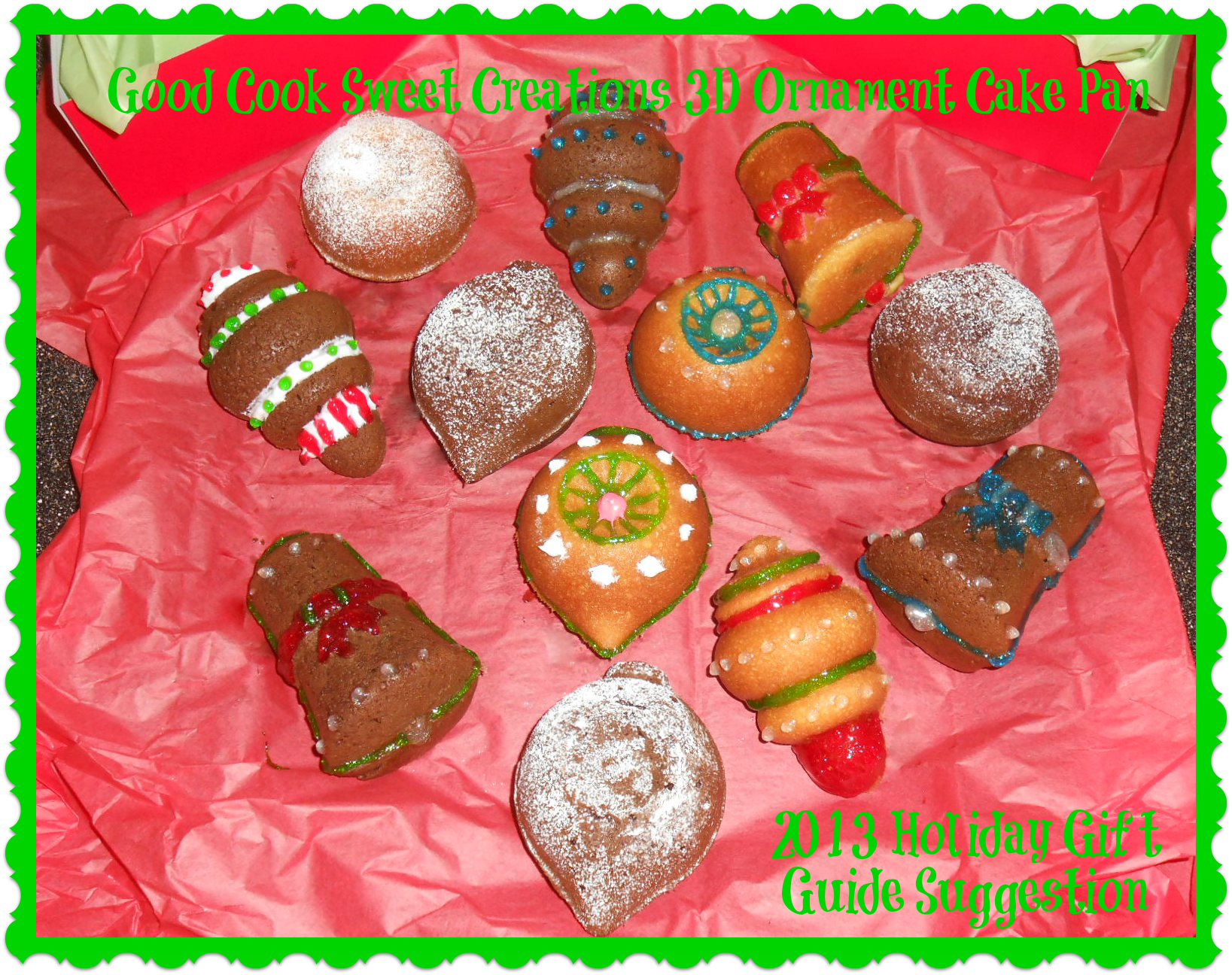 Each year my husband's family gets together for a holiday dinner potluck party. This year I am trying something a bit more unique than your typical holiday cake. Using my new Good Cook Sweet Creations 3D Ornaments baking pan, I'll be bringing some adorable and delicious Christmas Ornament Cakes!

Festive Christmas Ornament Cakes Recipe
This tasty Christmas Ornament Cakes are perfect for holiday parties and special holiday treats. They also make a wonderful homemade gift!
Christmas Ornament Cakes Supplies
Christmas Ornament Cakes Ingredients
1 cup butter

1 1/2 cups white sugar

8 egg yolks

3/4 cup of milk

1 1/2 teaspoons vanilla extract

2 cups cake flour

2 teaspoons baking powder

1/2 teaspoon salt

several colors of icing to decorate finished ornament cakes
Christmas Ornament Cakes Instructions
Preheat the oven to 350 degrees F

Spray both of the Christmas Ornament Cake pans with cooking spray.

In one bowl, sift together the flour, baking powder and salt, then set to the side.

In a large bowl, cream together the sugar and butter until light and fluffy.

Next, beat in the egg yolks one at a time.

Now stir in the vanilla extract.

Beat in the flour mixture alternating with the milk, and mixing until just combined.

Pour batter into the bottom ornament cake pan. Be sure to fill each impression to the top.

Now place the second pan directly on top of the first. Bake in the preheated oven for 25 to 30 minutes, or until an inserted toothpick comes out clean. There are little holes in each pan so you can do this.

Once the cakes are completely cooked, remove any excess cake that may have come out of the holes and remove the top pan.

Wait about 15 minutes, then carefully remove the Christmas Ornament Cakes from the bottom pan and continue to cool on a rack.

Once the cakes are completely cooled, decorate as you would like.
Favorite Supplies I Used to Make Christmas Ornament Cakes
Good Cook 3D Holiday Ornament Cake Pan
The Good Cook holiday ornament cake pan makes it so easy to bake perfectly shaped 3D ornament cakes. Your family and friends will think you spent hours creating these cute cakes.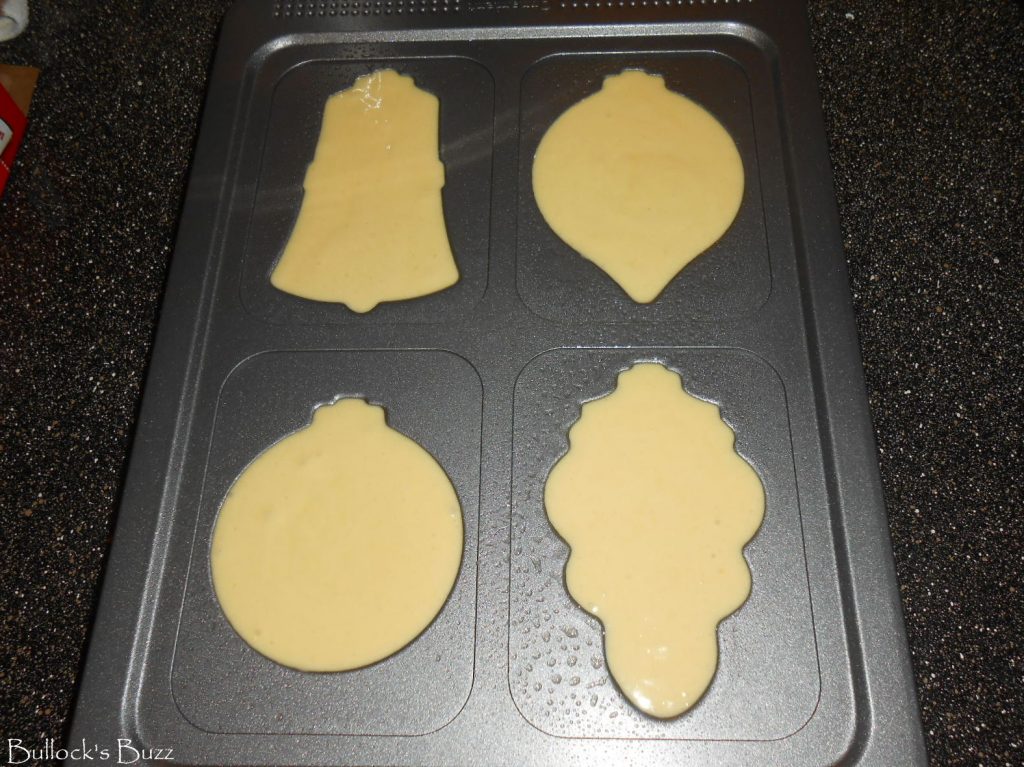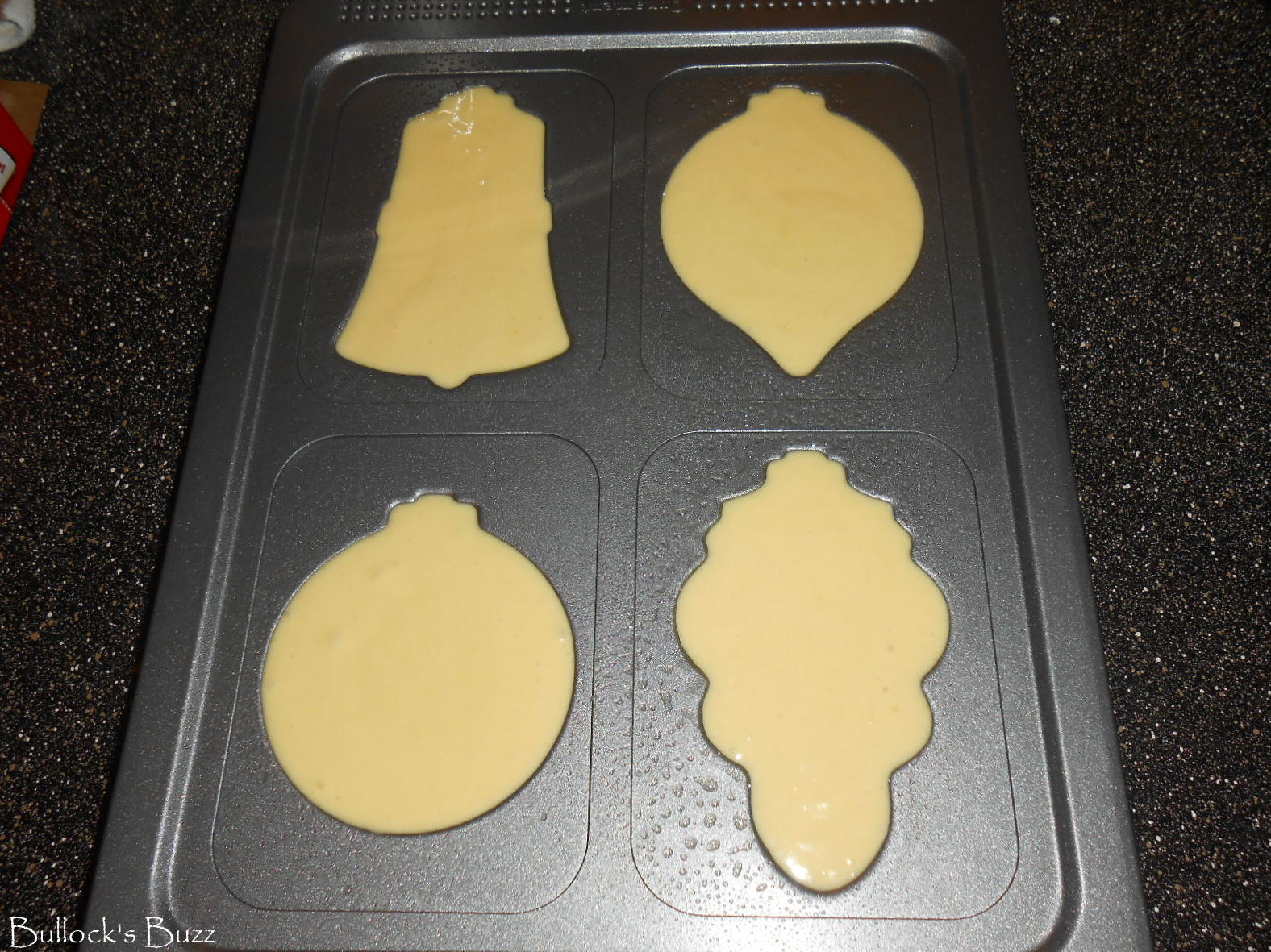 The set comes with a top and a bottom pan, and has four different shaped ornament molds. Each mold also has different detailing which transfers over to the finished cakes, making each one beautifully unique.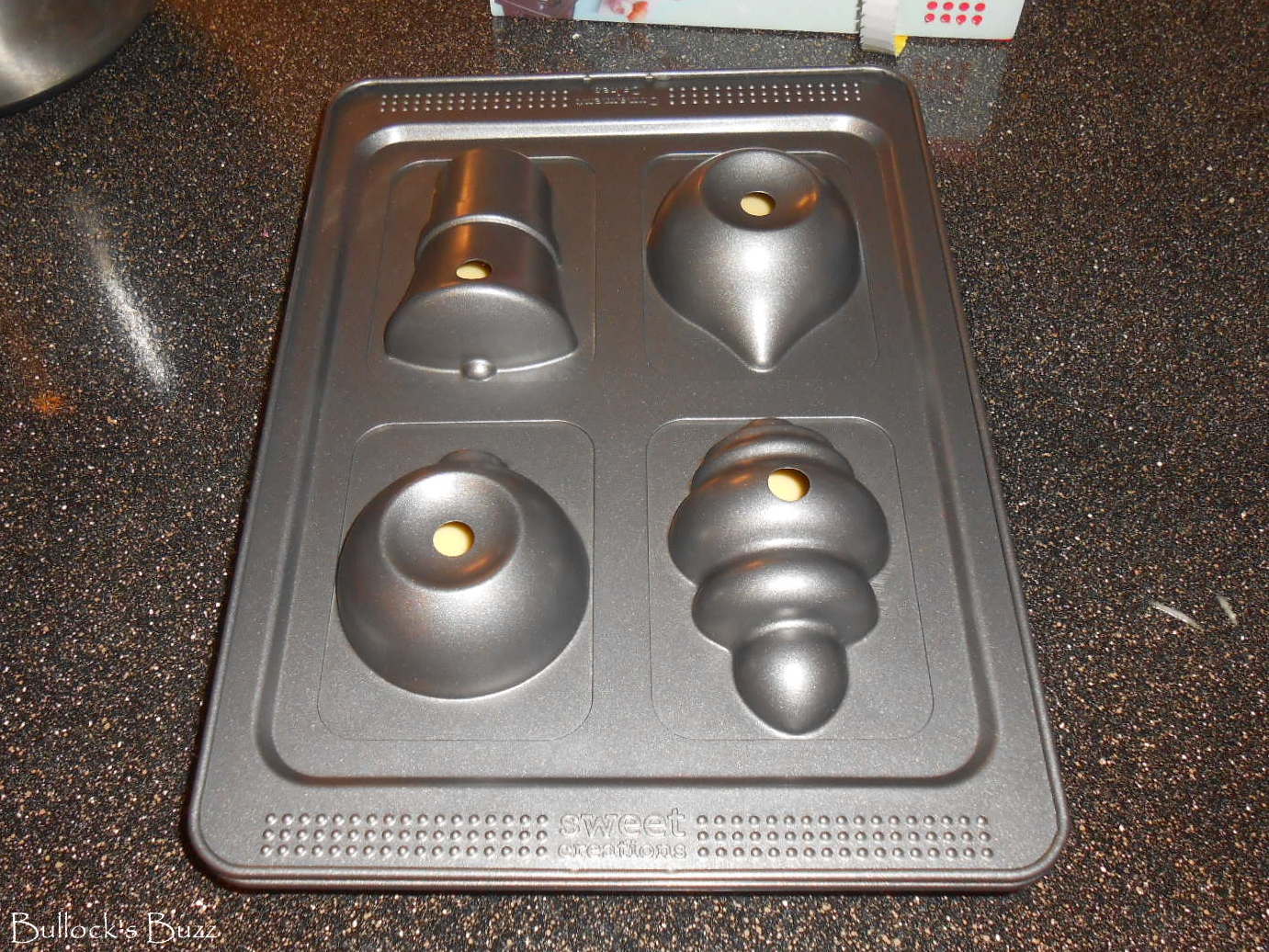 Using the pans is very easy. They fit securely together, and the top pan has holes so you can easily insert a toothpick to see if the cakes are done. Plus, the non-stick pans are durable and very easy to clean.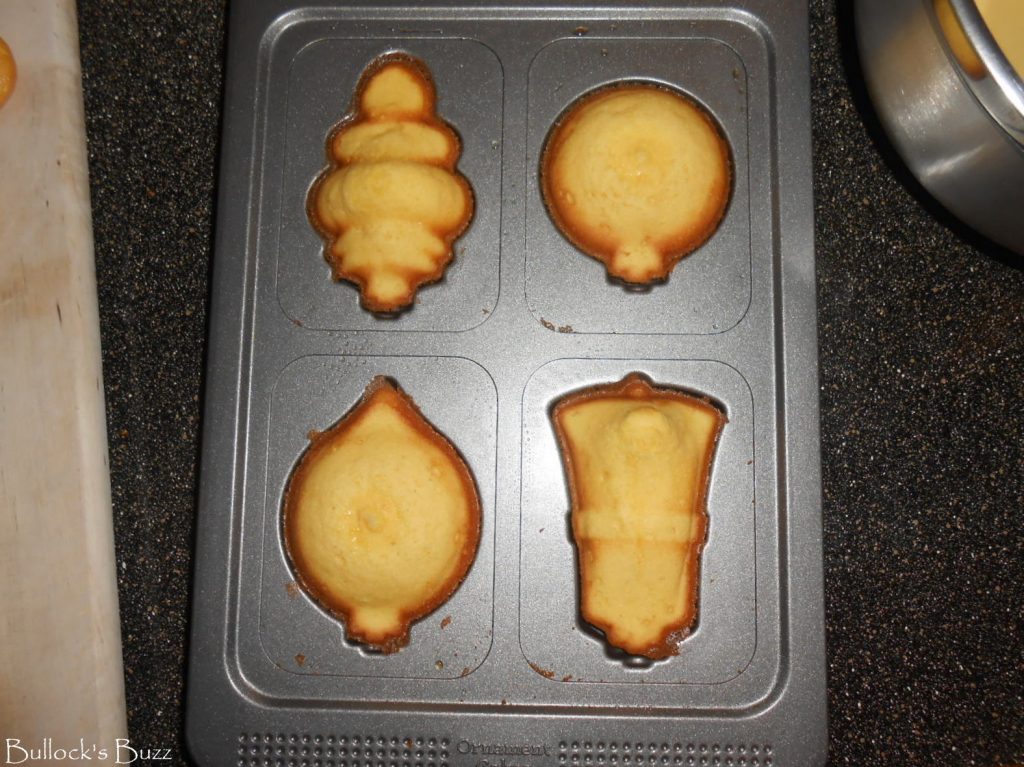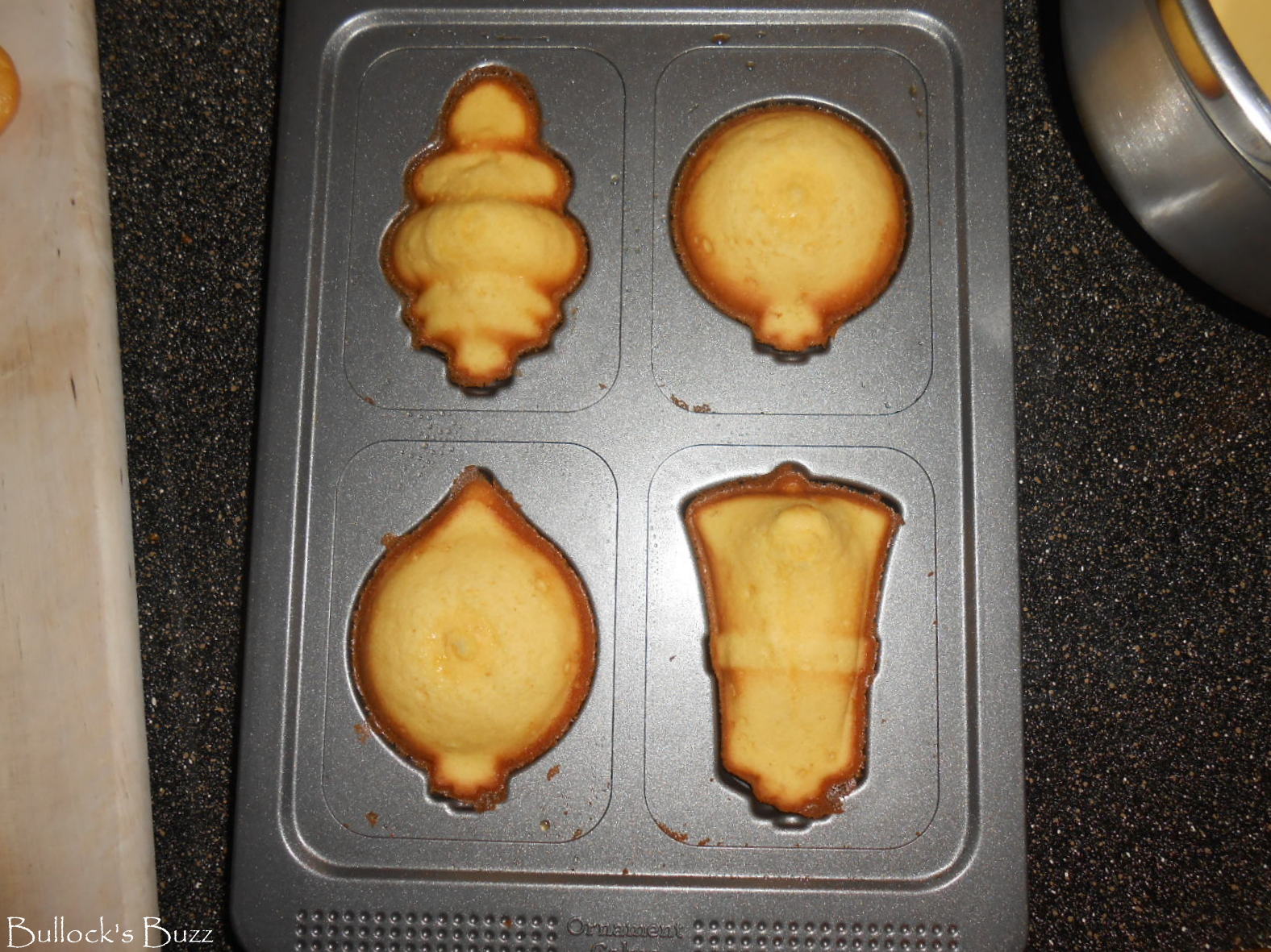 Good Cook Cake Decorator Bag
The Good Cook Cake Decorator Bag made decorating my Christmas Ornament Cakes a breeze! The 6 piece set comes with everything you need including a durable, reusable icing bag and 5 different tips. You'll have everything you need for decorating cakes, cupcakes, cookies and more.