Swapdom's Newest Category Opens Today! Home Goods!

We've all been there Ladies. You're at the mall when that dress in the window catches your eye. You go in and try it on, loving the color, the feel, the way it hugs your every curve. You just have to have it! It will be perfect for…well, it will be perfect for something – of that you are positive. So you buy it. Now, two years later, it is still hanging in your closet, waiting for that perfect place to wear it. What a waste!
Thankfully, there is Swapdom. Swapdom is this great website where you can trade the things you no longer want or need for the things you do. It is free to join and easy to use. Simply upload photos of the item you want to trade, search for the items you are willing to trade it for, and sit back and let the people behind Swapdom make the trade happen.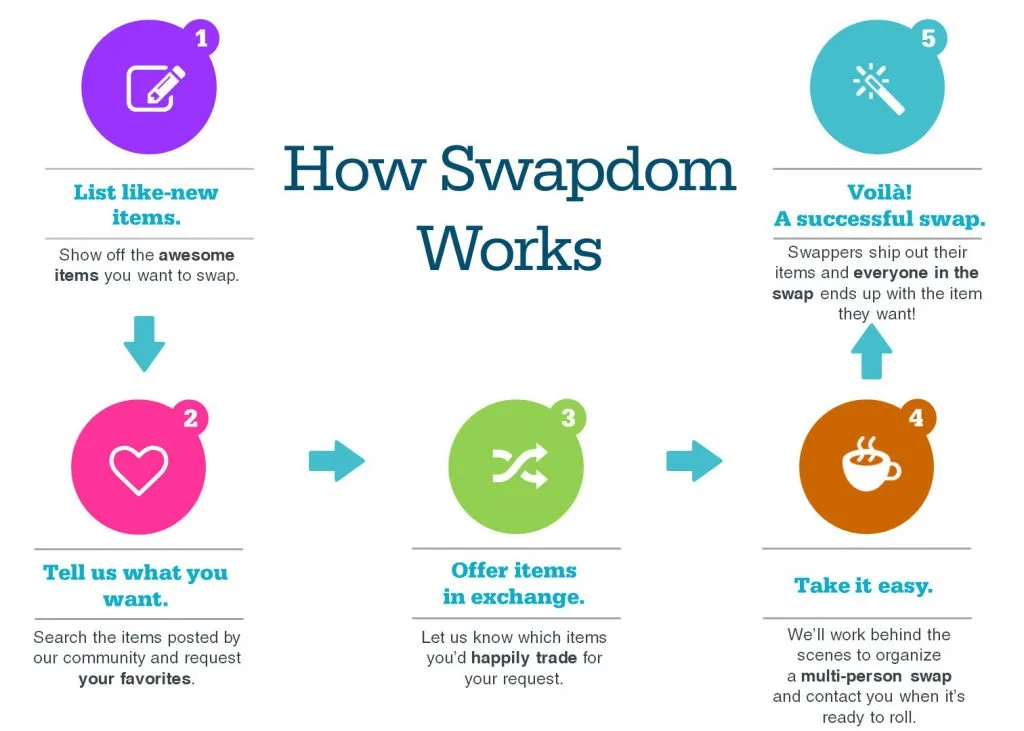 How Does Swapdom Work and What Makes It Different
Sounds familiar? Sure, there are other trading sites out there, but Swapdom has something the rest of these sites don't – a unique algorithm for trading. Instead of the swap occurring between you and one other person, Swapdom has set it up to where you exchange in groups. In traditional trades, you exchange items with one other person. You have to tell that person what you will offer them in exchange for the item you want. This means the other swapper must have something you want, and you have to bargain with the swapper to find the exchange you both consider fair. Well the problem with that is you may not ever get the item you want because the person who owns it may not want anything you are willing to trade!
With Swapdom, that problem is completely avoided because instead of swapping with just one person, you are exchanging within a group. So you may give your item to one person, but receive the item you want from someone else. And all you have to do is tell Swapdom what you want and what you are willing to give for it – they will take care of the rest! This way everybody gets exactly what they want.
And here's an even better piece of information. You only have to pay for the shipping of the item you want, not the item you ship! So technically, since the other person is paying for the shipping of your item, it's like you are getting your money back!
Win Awesome Prizes with the Swapdom Rewards System
But wait, there's more! Swapdom also has this amazing rewards system set up to where you can earn gift cards to Amazon, Fandango and Etsy for uploading items for swapping, completing your sweet swap and telling your friends all about the fun you are having! As you complete swaps, you will automatically earn badges, and the more swaps you complete the more prizes you win! For example: complete five successful swaps, and you earn the Seasoned Swapper badge which qualifies you for free shipping. Complete ten swaps, and you will get the Swapping Royalty badge which gets you a $25 ETSY gift card! The more swaps, the better the prize!
What Can I Swap on Swapdom?
Up until today Swapdom has been offering two categories: Fashion and Kids Clothes and Gear. Moms, you know how fast our children grow, Swapdom is a great place to swap those clothes that no longer fit and find ones that do! And what better way to treat yourself than trading those earrings you no longer wear for that purse you know will match your new summer wardrobe perfectly! Best of all, all it costs you is shipping!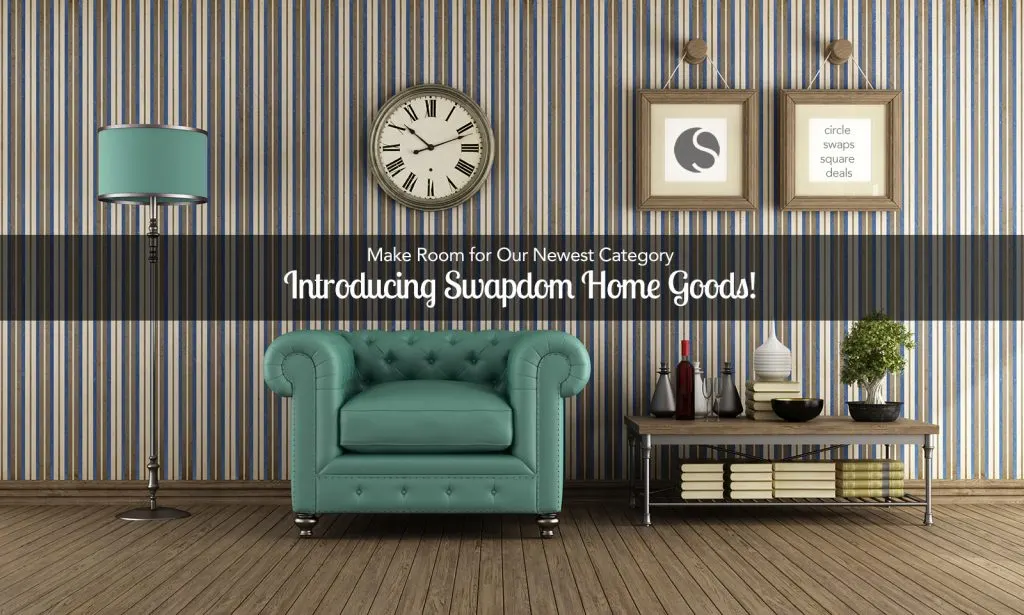 New Category Starting Today! Home Goods!
If all of this information isn't exciting enough, starting TODAY (May 12, 2014), Swapdom is opening a new category, one which just so happens to be my personal favorite, Home Goods! This category covers pretty much everything including Art and Decor, Bedroom, Bathroom, Kitchen, Crafts, Home Improvement, Pets, Outdoors and Garden and more! Just this past weekend I posted my first three Home Good items and I willing to swap, and now I cannot wait to see what all comes up so I can get started on my trading! I have seen tons of cute stuff both in Fashion and Kids, so I can only imagine how many awesome items are going to pop up!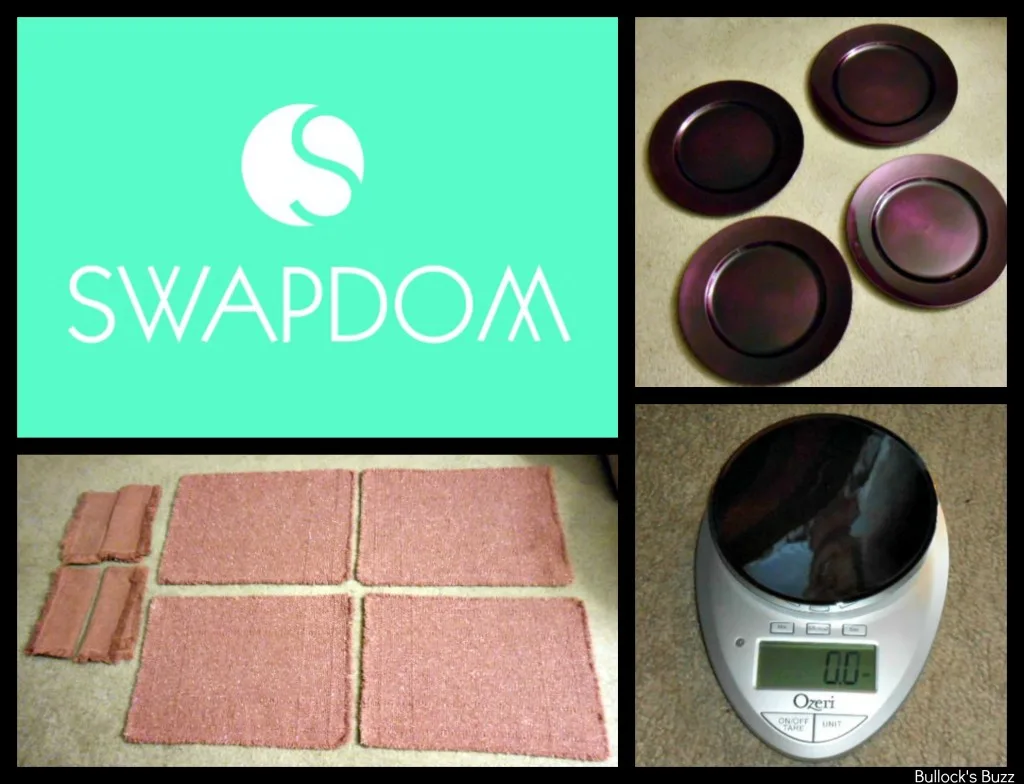 In Summary – Swapdom
Sounds great doesn't it? So what are you waiting for? Come join me on Swapdom today! And if you want to see what all I have to trade, click here; and if you see something you like, make me an offer! I'll be adding more all this month – and the nest, and the next, and probably even the next! With hundreds of items from which to choose, and hundreds more being add almost daily, I am positive you will find something you will love on Swapdom!