Sponsor Spotlight
2013 Holiday Gift Guide Suggestion
This is a sponsored post. Regardless, all opinions are my own.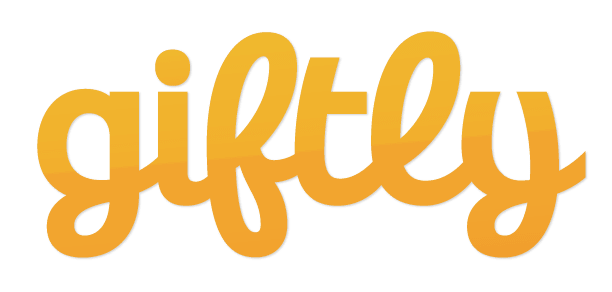 Sometimes finding that perfect gift for someone on your list can be downright stressful. What should you get? What color? What size? What if they don't like it? That's why it is becoming more and more popular to give a gift that lets the recipient choose exactly what they want, a gift card. But then that opens up the question of which gift card to get to where. Plus, some people feel that gift cards are too impersonal and take all of the thought out of the gift giving process. Giftly is the perfect solution!
Giftly is an innovative, revolutionary way to give the perfect gift! In short, Giftly is money that comes with a thoughtful suggestion of how to spend it. Unlike giving traditional gift cards, Giftly's can be made for any item or experience at any business for any amount you want to give. You can treat someone to dinner at a specific restaurant or let them choose the place. You can give the gift of a hoodie and they can choose from where. Gift a day at the spa and let them choose their service, give them a night at the movies and they choose the theater. You can pretty much gift anything to any place, and the recipient can either take your suggestion or use their Giftly towards the exact thing they want! You just can't go wrong!
How It Works
Visit Giftly.com and browse their selection of over 100 Giftly's to give. You can choose from one of theirs already made or make your own. Each Giftly is represented by an icon that indicates the type gift and the amount. Some examples include: $60 to any Spa, $30 to any concert anywhere, $30 for a hoodie at any store, $100 jewelry to any store. If you choose one of theirs, you will have the option to change the amount at check out.
If you decide to make your own, you can choose the color of your icon, the type gift you want to give, and the amount. If you are in a store and see something specific you know they'll like, but aren't sure of the size, you can even snap a picture and use it for the Giftly, then tell them where you saw it, and let them get the size they need! The options are pretty much limitless!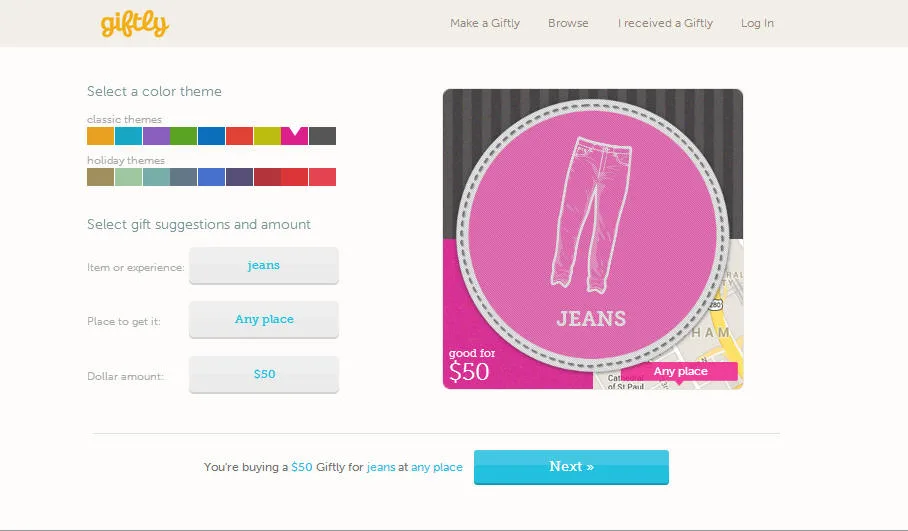 After you select your Giftly, you then choose from multiple methods of delivery including email, text, USPS and even Facebook! Your Giftly can be sent immediately or on a future date, and if you'd prefer to hand something to the recipient, there is even a printable option you can give that shows the recipient how to use their Giftly online.
Once the recipient gets their Giftly, they then choose the most convenient way to receive the funds: as a credit to their own credit card, as a Visa Prepaid card in the mail or via PayPal. This is great because there is no extra card to carry! The amount will then be credited to their card within a day or two. You suggested something you thought they'd like – now they get to decide if they'd like to take your suggestion or spend the money on something else. And once their gift has been redeemed, they can snap a photo of the item they got or the experience they had and share it with you through the Giftly mobile app or website!
This Christmas, give the gift you can't wrong with, give a Giftly!