Please note, I added Amazon affiliate links to make shopping easy. If you make a purchase through these links, I'll make a small bonus at no extra charge to you:
Graduation and Father's Day are right around the corner! What are you giving the grad or dad in your life? Why not give the gift of time? Globenfeld is a long-established luxury watch brand whose modern, stylish designs are ideal for both work and sports environments. And the Globenfeld Heligraph Men's Watch makes the perfect gift for any occasion!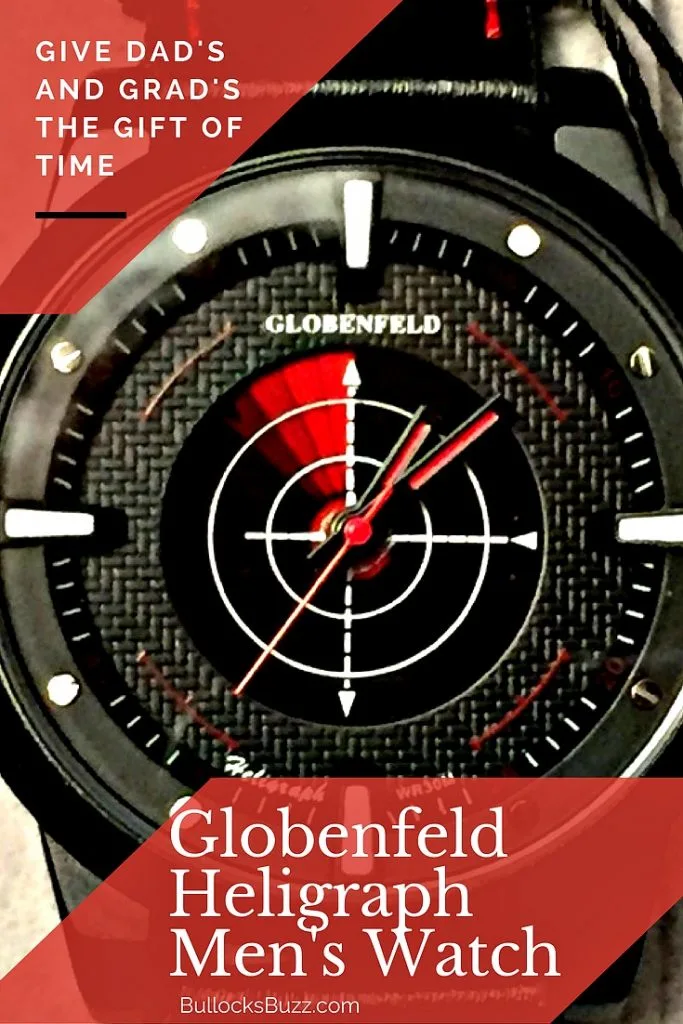 First impressions mean a lot, and this watch doesn't disappoint. When the watch arrived, it was securely packaged in a stylish gift box which can also double as a place to store the watch when not in use. A Certificate of Authenticity and a 5-year platinum warranty were also inside the box along with one of the nicest men's watches I've seen in a while!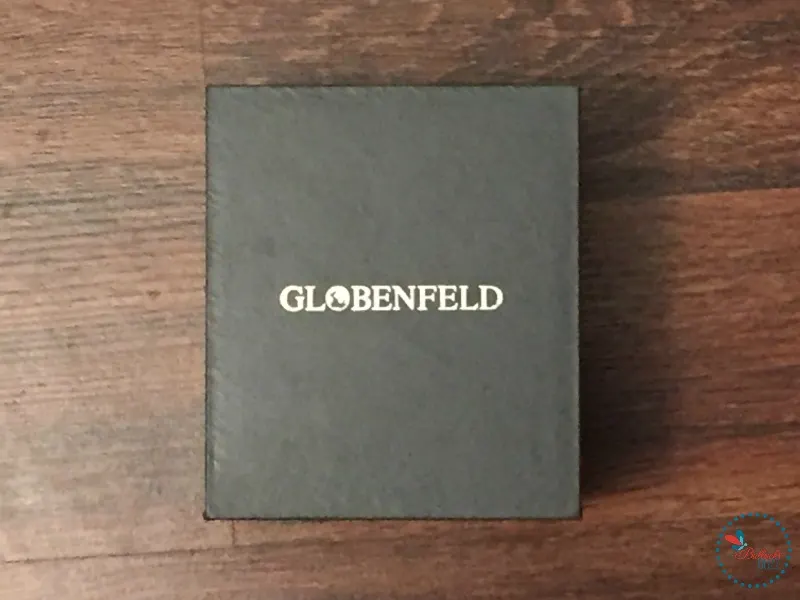 Designed to resemble a helicopter instrument dial, the limited edition Heligraph watch features an easy-to-read textured jet black dial with red and black hands, red numerals marking every five minutes, and white marks representing the other numerals. Furthermore, Pilot Silver indices on the dial, and a durable, black, high-grade leather strap with red stitching give this watch a stylish sophistication any man would be happy to wear.
The Globenfeld Heligraph's metal case measures 47 mm with a thickness of 15 mm. At 90 grams, this watch is a bit heavier than some, but not uncomfortably so. The face is glass with stainless steel back plate, another high quality characteristic of this watch. There are two knobs on this watch, the black one that adjusts the time and the red one that operates the stopwatch function. It also has this cool sweeping stop watch function that looks like radar as it moves around the face of the watch.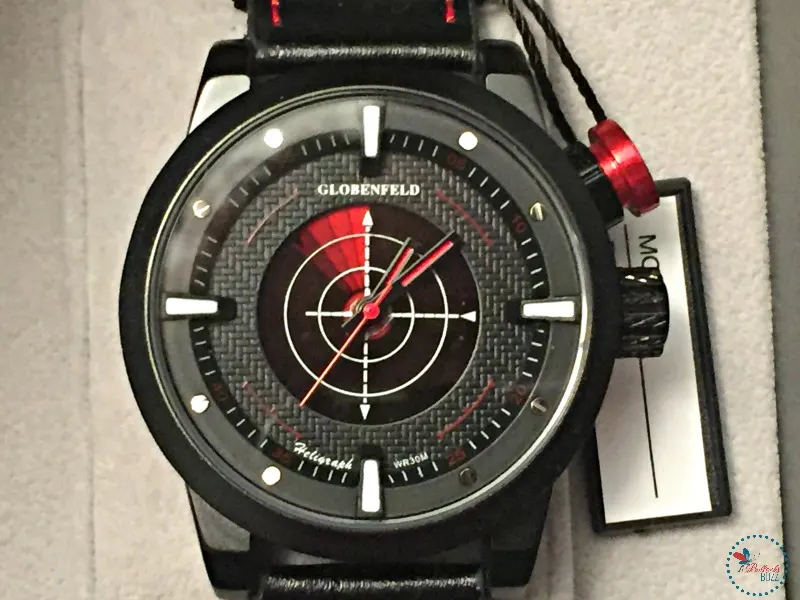 My husband feel in love with the watch the first day he wore it. He is a large man with thick wrists, and at first I was worried the strap may not fit him, but it turns out it fits him perfectly without us having to add any additional holes in the strap. The watch operation is simple and intuitive, and he was able to figure out operation without having to read the included instructions. Best of all, its comfortable, stylish and looks great on his wrist!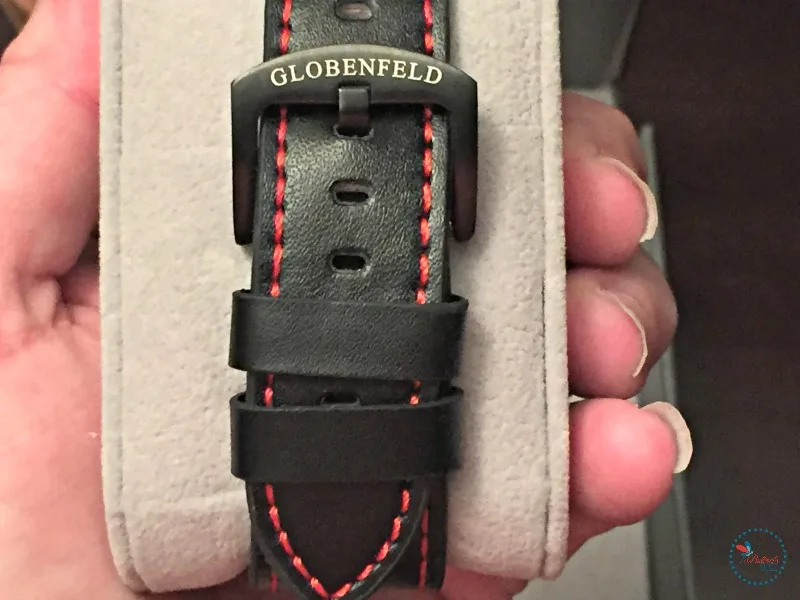 The Globenfeld Heligraph Men's Watch is perfect for my husband. Whether he is at work or out on the town, this watch is stylish enough – and durable enough to – to wear no matter where he is. If you are looking for a watch then why not check out the Globenfeld range, a whole choice of stylish watches for the man in your life, a great gift for any occasion! The Heligraph and many others are available on Amazon, and are surprisingly affordable for such a high quality watch!