Good Habits are the Best Habits to Have
Staying healthy often begins by forming good habits. Watching what you eat and drink, avoiding vices and exercising regularly are all good habits to have. Unfortunately, in today's society – especially with everyone more busy than ever – it is too easy to run through the drive-thru and pick up a burger or dash inside the convenience store for a sugary snack when hunger hits. Although we live in a fast-paced world, that doesn't mean we should sacrifice our health to processed, packaged foods. The Good Habit box offers a much better alternative!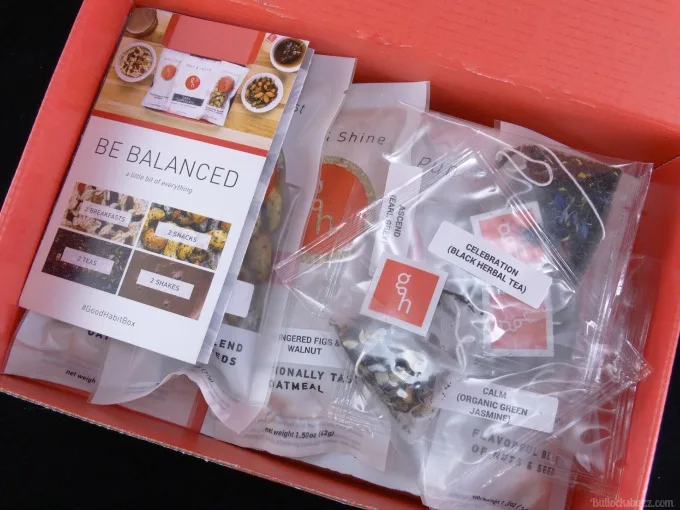 About Good Habit
Good Habit is one of the latest of the health food subscription box offerings. Unfortunately, in my experience, a lot of these so-called "health food" boxes are actually sending you products that are laden with sugar, salt, and of course….natural flavors. Others send you a box full of sample size products that you could pick up at your own grocery for free. Good Habit puts those boxes to shame!
Good Habit makes healthy snacking easy and delicious. They create and deliver boxes of small-batch, handcrafted breakfasts, teas, shakes, and snacks that are made from the highest quality ingredients, in-house at an organic bakery in Georgia. Each box is all about satisfying and healthy foods, filled with flavor. They include nutritious snack blends with seeds, nuts, and dried fruits; naturally sweetened high-protein shakes; superfood-packed granola and oatmeal blends; and delicious teas from around the world. Everything comes in individual portions, and nothing needs to be refrigerated, making it easy for you to store the snacks in an office drawer, gym locker, etc. whenever you need a quick breakfast or tasty pick-me-up.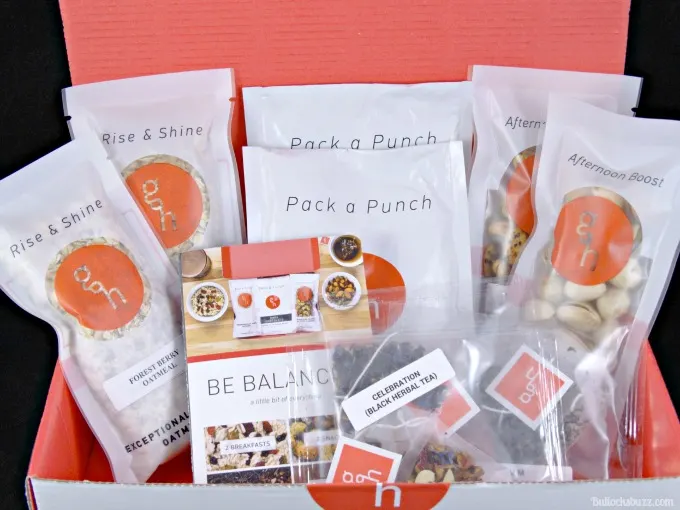 Good Habit offers 4 box variations from which to choose: Be Delighted (4 snacks and 2 teas), Be Balanced (2 breakfasts, 2 snacks, 2 teas, and 2 protein shakes), Be Mindful (4 breakfasts, 4 snacks, and 8 teas), and Be Fit (4 breakfasts, 4 snacks, and 4 protein shakes). Each box is new and exciting, and offers a different assortment of thoughtfully curated foods and beverages.
When Good Habit reached out to me to try one of their boxes, I was real excited! One of the worst habits I have is not preparing a healthy lunch. Instead I snack throughout the day which is not conducive to good health or losing weight. The Be Balanced box is the one I tried for my first box, and I loved it!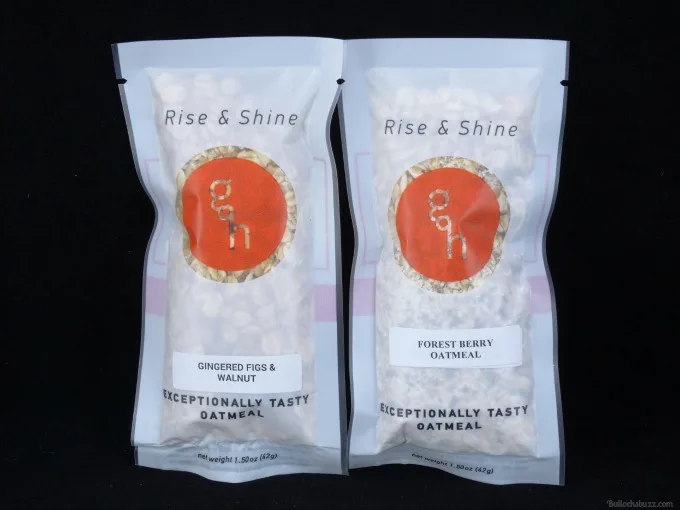 The Good Habit Be Balanced box has a little bit of everything including breakfasts, snacks, pick me ups and relaxing teas. For breakfast there was a pack of Forest Berry Oatmeal (my favorite!) and a pack of Gingered Figs & Walnut Oatmeal.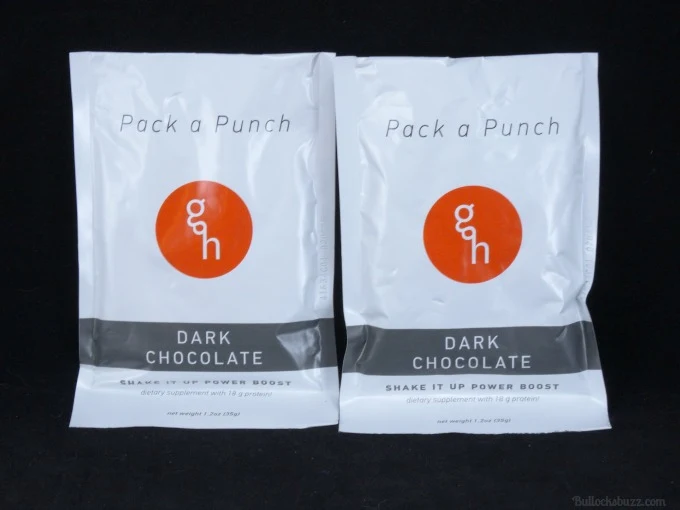 When it came time for a mid- morning boost there were two packages of Dark Chocolate Shake it Up Power Boost powders. And for early afternoon snacking there were two packages of what I like to call adult trailmix – one Honey Balsamic Cashews & Dates and one pack of my personal favorite, Lemon Pistachios.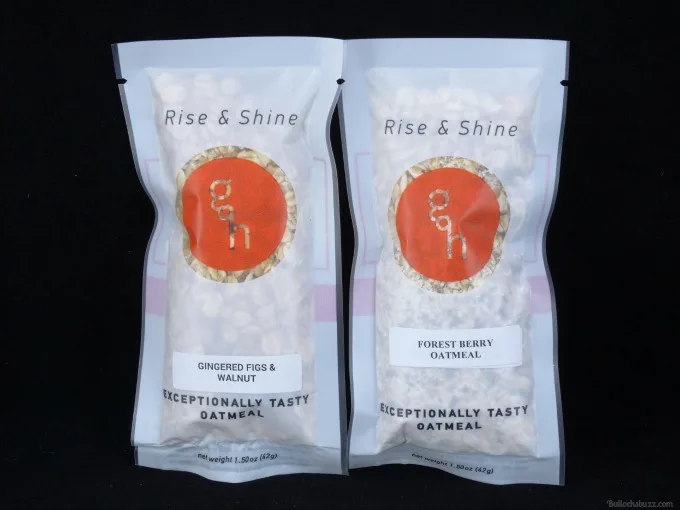 Last, but not least, there were two packs of tea: a Black Herbal Tea called Celebration and a Calming Organic Green Jasmine tea. A small brochure listed the nutritional information and "best by" dates for all of the items in the box.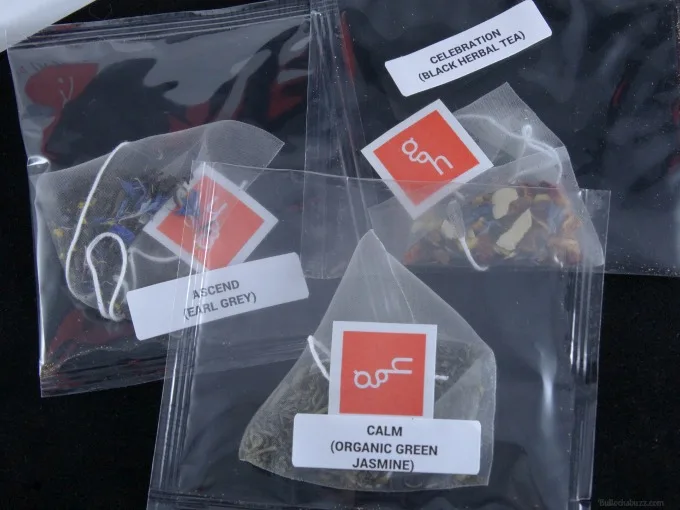 Ordering Good Habit
Good Habit subscribers can choose whether to receive their boxes weekly, bi-weekly, or monthly. Costs vary depending on which box you select, and shipping is always free!
Be Delighted: $7.99 per box
Be Balanced: $12. 99 per box
Be Mindful: $14.99 per box
Be Fit: $19.99 per box
Another Good Habit
Another reason I really love Good Habit is because they believe in giving back. They are committed to ending childhood hunger, both locally and around the world. For every Good Habit box purchased, one meal is donated to a child in need.
Start a new habit with Good Habit today!
Connect with Good Habit: Website | Facebook | Twitter
Which Good Habit box would you like to try?