Getting married soon? Don't forget your bridesmaids! Show them how much you appreciate them with the following great gift ideas for bridesmaids.
While all the attention is focused on the bride in the days leading up to and during a wedding ceremony, the bridesmaids deserve some major credit for being the unsung heroes of the entire process. This special group of women is responsible for everything from planning for and chipping in on a killer bachelorette party to donating their time being fitted for bridesmaid dresses and endless wedding chatter.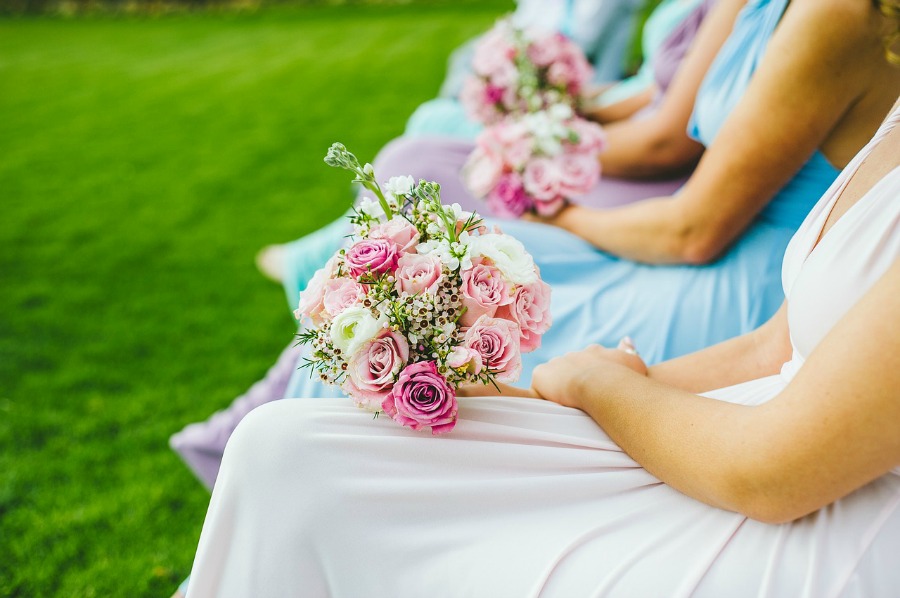 Bridesmaids deserve to be honored with some thoughtful, original and unique gifts that show them you appreciate their hard work and friendships. From traditional gift sets to home décor accessories to personalized jewelry and more, Jessica, JJ's House designer, is here to share some tips and several great gift ideas for your bridesmaids.
Before we get started on the gift ideas, here are a few tips regarding gift giving.
Be Thoughtful
The best gifts are ones that show you put some thought into them. You can do this in a number of ways. Choose to personalize the gifts, pick something out that suits each woman's unique style, or give the ultimate personal touch by assembling your own gift baskets with hand-picked items for each woman.
Anytime is a Good Time for Gifting
There's no right or wrong time to present your special ladies with gifts. If you're giving something that will come in handy in the days leading up to the wedding, present it when the time is right. Many brides choose to hand out gifts at their bridal shower or bachelorette party, which is a nice way to spread the festive mood. The rehearsal dinner is another ideal time for gift-giving.
Specific Gift Ideas for Bridesmaids
Without further ado, here are some of the most unique, creative, fun and stylish gift ideas for bridesmaids to show them you care.
Embossed Compact Mirror
An embossed compact mirror is a great gift ideas for bridesmaids! Get your message of thanks and love across on this handy accessory that every woman keeps in her bag. Each time she pulls it out to use it, she'll have fond memories of being your bridesmaid and bestie.
Scent Set
A designer scent set is a classy gift that any woman would appreciate. You can choose a particular scent for each woman to give the sets a personalized touch.
Spa-Style Gift Box
After all the stress and excitement of the wedding is over, your bridesmaids can enjoy a relaxing evening at home with the products in a spa-style gift box. It's a gift that says, "pamper yourself; you deserve it!"
Embroidered Tote Bag
Another of our great gift ideas for bridesmaids is a fun, functional and personalized gift option. You really can't go wrong with an elegant tote bag embroidered with each woman's initials. From the beach to traveling to grocery shopping, a tote always comes in handy.
Edible Options
Let your ladies indulge by gifting them with a chocolate subscription or a wine and cheese gift basket. After all, every woman wants a perfect excuse to indulge in these things. Give her one and let her enjoy.
Engraved Jewelry
Engraved necklaces, rings, bangles, and even keychains are classic, classy and personalized gift ideas that never get old and can always be used. Make sure they're done on a high-quality material like sterling silver, stainless steel or gold.