Pillows from Loni M Designs Take A Couch From Blah and Boring to Beautiful
It never ceases to amaze me how the smallest things can make such a large difference. Take my couch for example. While I love the couch, it is solid beige in color, and the throw pillow that are on it are pretty much the same color. It was originally my dad's couch, and for him the color worked fine, but for me, it doesn't. I prefer things with some color, especially when I am changing things around for the spring and summer months.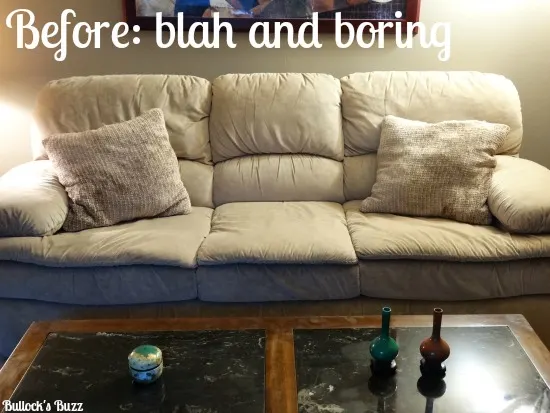 Short of re-upholstering or buying a new couch, I figured the easiest, and the most inexpensive way to get the color I wanted would be to find some more throw pillows and maybe a throw. While searching around for the perfect set of pillows, I discovered Loni M Designs, a custom furniture and interior design company whose items I immediately fell in love with! Using bright and bold colors and fun, intricate patterns, Loni M Designs has created a unique line of leather couches, ikat-adorned side chairs and vibrant damask pillows that give any room a fun, modern atmosphere.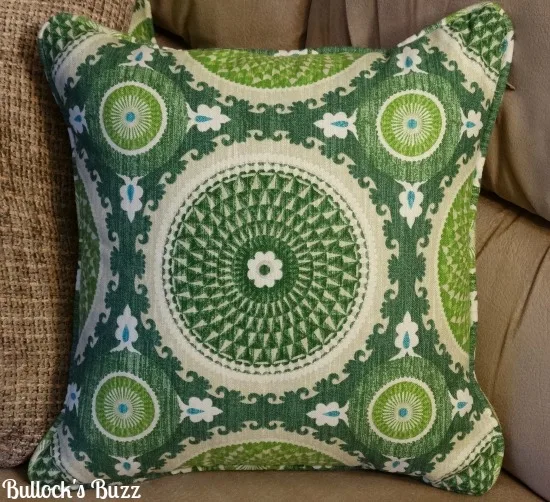 After much indecision I finally decided to go with the gorgeous Bohemian Fiesta – Jade pillows, and I am so glad I did! On the front of the pillows is an interesting geometric design in varying shades of green, ranging from a brilliant emerald to a darker, almost forest green. There is also a small amount of a pretty aqua blue color worked into the different patterns, while the back side of the pillows is a solid shade of green.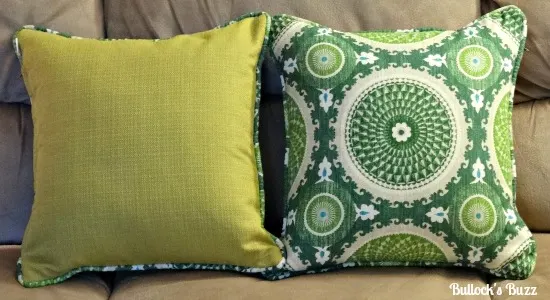 The polyester-cotton blend cover on each pillow is very soft, and can easily be removed for cleaning – although it is recommended that they are dry cleaned only. The pillow inserts are filled with 100% polyester, which makes them nice and plump to where they stand up without any sagging or bending. Each pillow measures approximately 16″ by 16″, and sells for $29.00 a piece.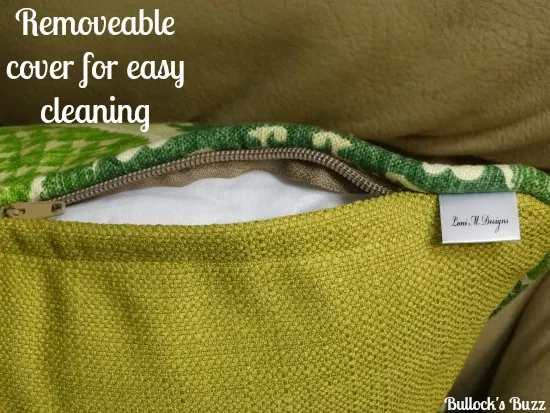 These pillows were exactly what the couch needed! They provide a nice, bold pop of color which is picked up through out the room in small decorative pieces such as vases and candles. They are very well made, and will hopefully last a long time. Now all I need is a matching throw, and my inexpensive summer couch makeover is complete!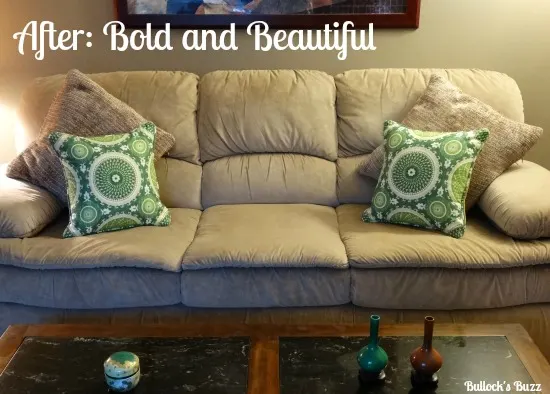 Make sure to visit Loni M Designs and check out the rest of their beautiful collection of custom furniture and other interior design items which can be found at Joss & Main, One Kings Lane and other select retailers available across the nation.