Whether it's for far-flung relatives, your old college roommate or your in-laws visiting for the holidays, getting ready for company doesn't have to be a stressful event. And, preparing a guest bedroom is the number-one way to make someone feel welcome in your home. While some people love going to hotels, others jump at the chance to stay with friends. That way, both guest and host get to spend more time together, and it's a lot more comfortable, to boot!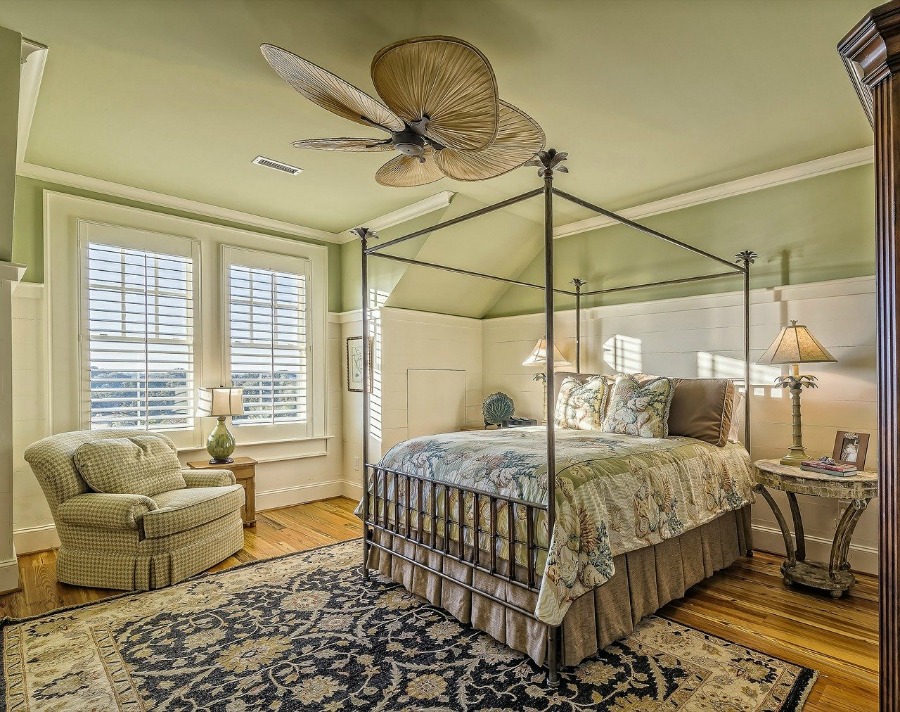 That said, there's more to hospitality than just unfolding the sofa bed and saying "Make yourself at home!" Here are some of the most important considerations to keep in mind as you are getting ready for company.
First Things First: The Bed
One of the few reasons that it's good to come home after traveling is being able to sleep in your own bed again. That's because guest beds are often hand-me-downs, downgraded to guest-room status after you buy a new mattress for your own bed.
If you frequently invite people to stay at your home, it's worthwhile to choose a large, comfortable mattress that will give guests a good night's slumber.
A queen hybrid mattress is a smart choice, since it's ample enough to accommodate two people and will satisfy pretty much anyone, regardless of their usual mattress preference.
Got the mattress sorted? Now it's time to build the rest of the bed. When getting ready for company, choose high-quality cotton sheets, prcvide plenty of pillows, and don't forget an extra blanket or two — and make sure to point them out to your guests.
Consider the Furniture
When getting ready for company, the type of furniture in your guest room is another important consideration. In many cases, visitors don't spend all that much time in the guest bedroom other than when they are sleeping. Other situations — a longer-term stay, for example, or guests who simply need a little quiet time away from the household hustle and bustle — merit having an inviting place to sit.
An upholstered easy chair or even a rocking chair will lend hominess to the space. Also provide a side table where guests can place their beverage, book, or phone, as well as a bright (or better yet, adjustable) lamp.
Additionally, it's nice to have a designated space where your friends can open up their suitcase. Stooping to rummage through baggage on the floor is never fun, and laying their bags on the bed is only a temporary solution. You can get a dedicated luggage rack, a vintage steamer trunk, or simply a low, sturdy table.
Create A Welcoming Ambiance
Creating a warm and welcoming ambiance is another thing to consider when getting ready for company. Resist the urge to use the guest room as a display room for your collection of clown figurines or antique teapots. Besides making guests feel apprehensive about accidentally breaking things, they will also clutter up the space and take away from its relaxing, minimalist vibe.
Stick to a few decorative pieces so that the room isn't cold or impersonal, but don't overdo it.
Another good idea is to make subtle scents available. A reed diffuser or a high-quality scented candle is a homey touch — as long as your guests don't have chemical sensitivities, asthma or other respiratory issues, that is. (When in doubt, eliminate fragrant objects like this.)
Naturally, you'll also want to make sure the room and everything in it is clean and fresh. Being stuck in a dusty, dirty, or stuffy room is sure to make guests feel unwelcome.
A Guest Bedroom Fit for Royalty
Open your home and your hospitality to guests by creating a relaxing, well-appointed, and comfortable guest bedroom. When getting ready for company, keep the tchotchkes and clutter to a minimum, give your guests the best bedding you can afford, and create a seating area. Your guests will thank you!