Entertaining on a Budget: Products that Can Be Reused Throughout the Holiday Seasons!
The Holiday Season has begun with Thanksgiving in two days, Hanukkah starting in less than 3 weeks and Christmas in a little over four weeks. If you are planning a lot of entertaining, but are on a tight budget, Catenya has come up with the ideal solution for you: a list of products that can be reused throughout both holiday seasons.
Each month on Talk of Alabama, Catenya shares some of the hottest family and Mom-focused products with her viewers here in Birmingham, Alabama. If you want to keep up with the latest and greatest products, be sure to tune in to her segment which airs once a month starting at 9am CST on ABC 33/40. Below are some of this month's best products for Entertaining on a Budget!
Teleflora
Flowers are not only a beautiful way to add to your holiday decor, they also make a lovely hostess gift! Teleflora, one of the most popular online floral ordering service, has been creating beautiful bouquets for years. Every bouquet ordered arrives professionally arranged and hand-delivered by a local florist in your community. This holiday season they are introducing two NEW Holiday bouquets that will carry you through Thanksgiving to Christmas/Hanukkah! And what's even better? These bouquets are actually 2 gifts in 1 thanks to the lovely ceramic pitchers and bowls they arrive in. Both containers are FDA approved to safely serve and store food, and are oven, microwave and dishwasher safe. Available now at Teleflora.com.
Teleflora's Tuscan Autumn Centerpiece – With prices starting at $62.95, this centerpiece puts the warm colors and flowers of the season on display. As a bonus, it is arranged in Teleflora's limited-edition hand-glazed stoneware bowl that offers the versatility to also function as a serving bowl for any favorite holiday recipe.
Teleflora's Glaze of Glory Bouquet – With pricing starting at $54.95, this heartwarming 2-in 1 gift bouquet arrives in a beautiful multi-glazed stoneware pitcher decorated with gorgeous colors of indigo, bronze and chocolate – ideal for serving that hot cider beverage on a cold winter's night!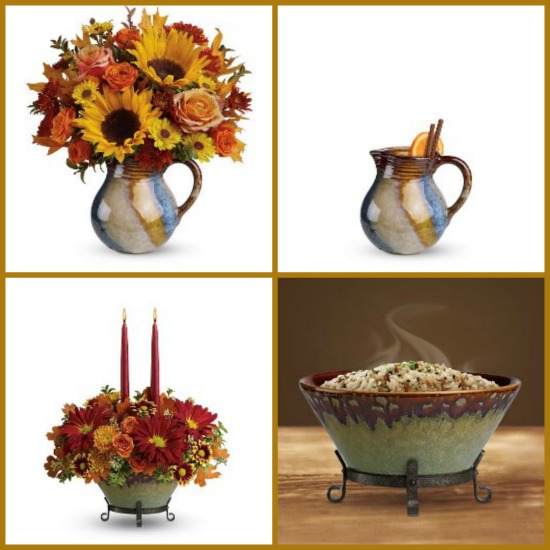 Softline Home Fashions Pillows
One of the easiest and most affordable ways to update your home decor for the holidays is to switch out your throw pillows! These colorful and cozy throw pillows from Softline Home Fashions give your home a cheerful holiday vibe, with mixes of berry and pumpkin tones, and classic patterns that can stay out all year-long. The best part – they are only $16 each! Softline also makes some other beautiful home decor items worth looking into!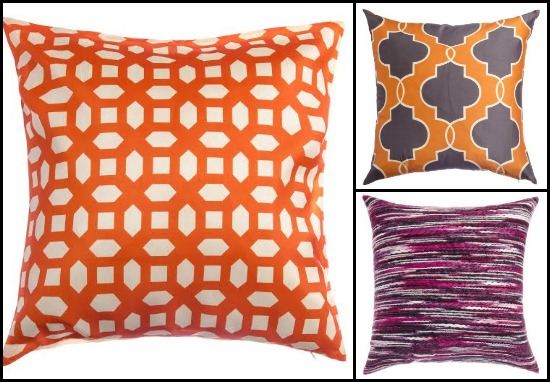 Vintage Marquee Lights
Create a mood, and add to the holiday atmosphere using color and light from Vintage Marquee Lights! Vintage Marquee Lights are created with a rustic antique look, and each sign is 12", 24" or 36" tall, 4" deep and equipped with a hanging bracket for easy wall installation. Of course, they also look great leaning against a wall! Create your own design using initials, your favorite symbol or spell out an inspirational word to light up and add warmth to your living room, bedroom or patio. Vintage Marquee Lights are ideal for indoor or outdoor use, and their prices start at $159.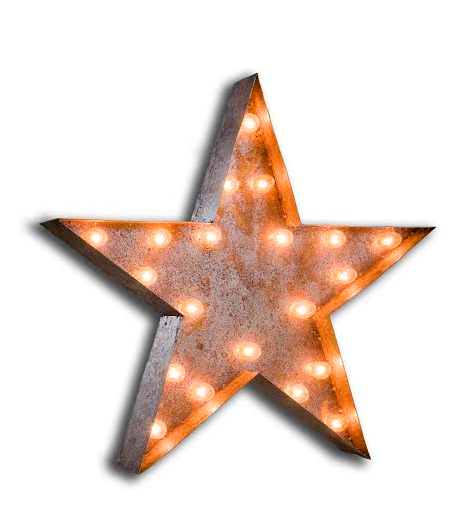 Teavana's Holiday Items:
Make any holiday event sensational with Teavana's holiday teas and decorative teapot sets. Serve your guests Teavana's bold and delicious seasonal flavors from one of their beautiful holiday teapot sets. These beautifully crafted serving sets by Teavana offer a simple way to elevate any occasion with stunning conversation pieces. Sets are available in a variety of styles, finishes and service sizes to accommodate everything from tea time between friends to large holiday meals. Pictured below, the Confetti Tea Set is just one example of Teavana's serving sets. It includes 9 pieces – a 32 oz. teapot and four matching cups and saucers – and retails for $99.95. Teavana also offers infuser mugs which make steeping that perfect single cup of tea easy and, just for the holiday season, come in a variety of holiday-inspired patterns and colors. A perfect gift idea for any tea-lover at $19.95.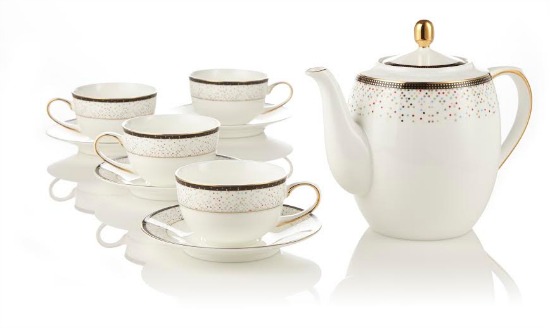 Hipcycle- Recycled Paper Platter
Provide an eco-friendly addition to your party this holiday season with Hipcycle's environmentally friendly multi-purpose products! It's absolutely amazing how sturdy paper can be in the hands of a talented maker – even the rimmed base. The platter shown below is just one of the beautiful and amazing pieces by Hipcycle. Use it to serve appetizers at dinner parties, or to replace trivets by putting them in a line down the center of the table with the serving dishes on top (just make sure you put a protective layer like a napkin down first), or even top with vases to create an elevated centerpiece! Each one of Hipcycle's pieces has a different story to tell based on the different types of upcycled paper and wrappers used.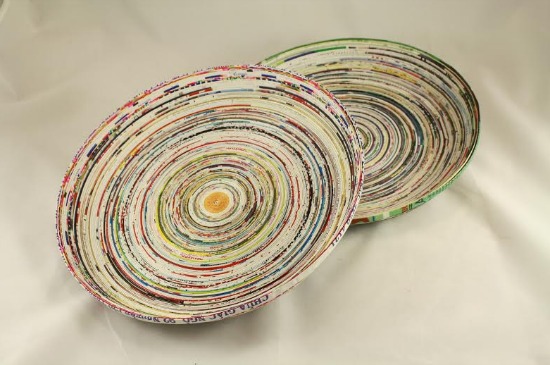 OneLogFire
Even if you don't have a fireplace or a fire pit, you can still enjoy the crisp fall weather cozied up to a campfire thanks to OneLogFire. One Log Fire is the perfect portable fire pit. Made from kiln dried logs that burn from the inside, these self-contained fire logs are easy to light, and gives up to two hours of compact fire making it a perfect heat and light source without the mess of a traditional campfire. For easy transporting, each log has a convenient rope handle on the top so it's easy to take anywhere. Roasting marshmallows has never been easier with the OneLogFire roasting sticks! And since OneLogFire uses only non-toxic fire starters, it will not change the flavor of your food. The OneLogFire is sold individually or as a two-pack and six-pack with prices start at $12.95. You can find them online at www.onelogfire.com.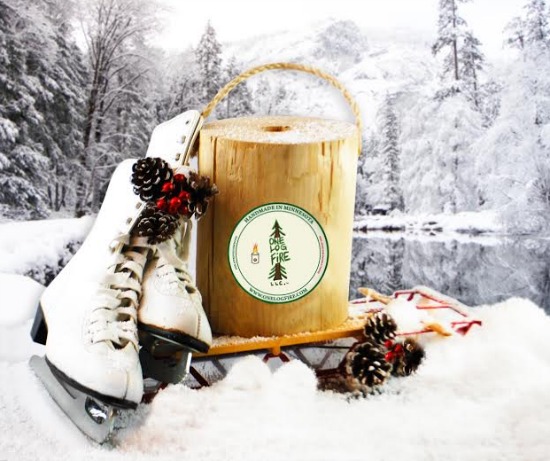 More Fab Finds From Catenya
For more details including prices,be sure to check out 6 Holiday Entertaining Fab Finds on Catenya.com! Plus, check back soon on Bullock's Buzz for features on a few of these fantastic finds! Be sure to Catenya next month on ABC 33/40's Talk of Alabama which airs at 9:00 am CST; you can usually watch Catenya's segment within the first fifteen minutes. Get ready for more great finds!