You work out. You eat right. And you get enough sleep to make tomorrow a day where you don't have to rely on caffeine to keep you awake at work. Your health is more than just important to you—your fitness lifestyle is who you are. It defines you. And it's what you find yourself thinking about most of the time, even when you're trudging through another week at your nine-to-five. So why not turn your healthy lifestyle into a career?!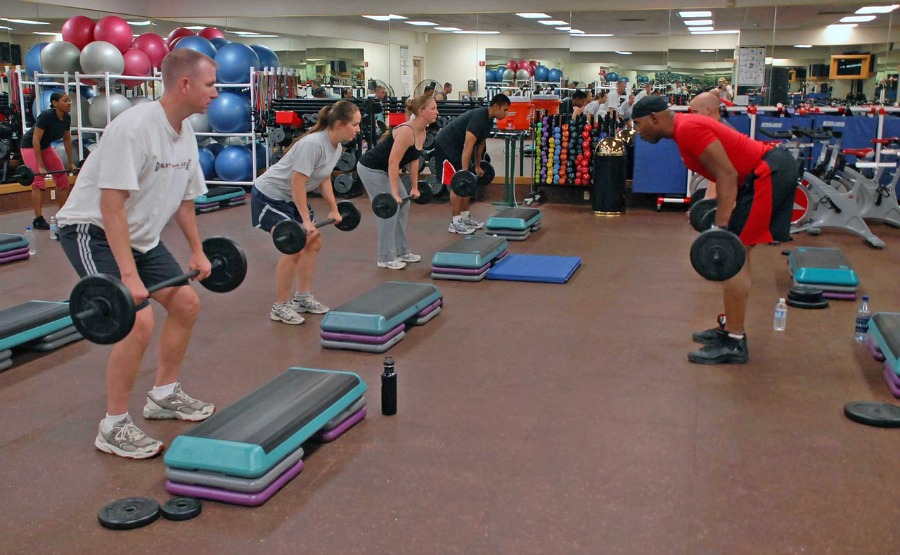 Have you considered following your passion for health and fitness into a career you can look forward to on a daily basis? The possibilities are more wide-ranging than you might imagine. Here are three distinct health and fitness directions to consider.
Fitness Trainers and Instructors
Fitness trainers and instructors can specialize in a variety of niches. Generally speaking, however, they lead, instruct, and motivate individual clients or groups of people in a variety of exercise activities—including cardio, strength training, and stretching. Plus, they work with all age groups and skill levels
The education and training you would need to turn your healthy lifestyle into a career as a fitness trainer will vary by your type of specialty. Personal fitness trainers, and group fitness and specialized fitness instructors each need different preparation. An increasing number of employers require fitness workers to have an associate's or bachelor's degree related to a health or fitness field—such as exercise science, kinesiology, or physical education. Programs often include courses in nutrition, exercise techniques, and group fitness.
Registered Nurse
When people think of health and fitness careers, they likely think of the aforementioned fitness trainers first. While this is certainly a viable option for pursuing your healthy career, here's another option for turning your healthy lifestyle into a career: getting an associate degree or diploma as a registered nurse.
A registered nurse can be instrumental in helping patients eat well, exercise, and realize the benefits of better sleep, more energy, and less stress. If you enjoy sharing your knowledge of living a healthy lifestyle, you can play a hands-on role in helping patients live better lives and understand their medical conditions at the same time.
It can also be relatively stress free finding a job with the help from people at daywebster.com who have expertise in recruiting nurses and doctors.
In addition, there are a lot of industry-focused job-finding platforms which make it easier for candidates to land their dream job. If you are looking for vacancies in the nursing field make sure to check nursebuff, prn rn positions, and nursemp.
If you're really ambitious—and you're looking for a solid boost in income—consider getting your Master of Science in Nursing. If you're in the process of becoming a person of medicine, Medify gives you insight into becoming a nurse or doctor. An RN to MSN is a realistic approach—and one that is increasing in popularity.
Psychologist
We've all heard the old adages: sports can be as much mental as they are physical games. The same holds true for your health and fitness pursuits. You can get your head in the game—and help others to do the same—as a psychologist.
Psychologists study cognitive, emotional, and social processes and human behavior by observing, interpreting, and recording how people relate to one another and their environments. You will be able to understand and explain thoughts, emotions, feelings, and behaviors as it relates to everyday living. Most clinical, counseling, and research psychologists need a doctoral degree, so make sure you're in it for the long haul. The fruits of your labor, however, can be incredibly rewarding.
In Conclusion
Your passion for living a healthy lifestyle doesn't have to be something you pursue as a hobby only. You can live the fitness dream you desire and help others to better themselves when you turn your healthy lifestyle into a career!