From wondering what exactly paternity leave entails to what the benefits are for fathers and their families, it's safe to say there are a decent number of questions around the subject of paternity leave.
And that's why we're going to go over some of the most important things to know about it, including how your family can get the most out of this special time. Take a look: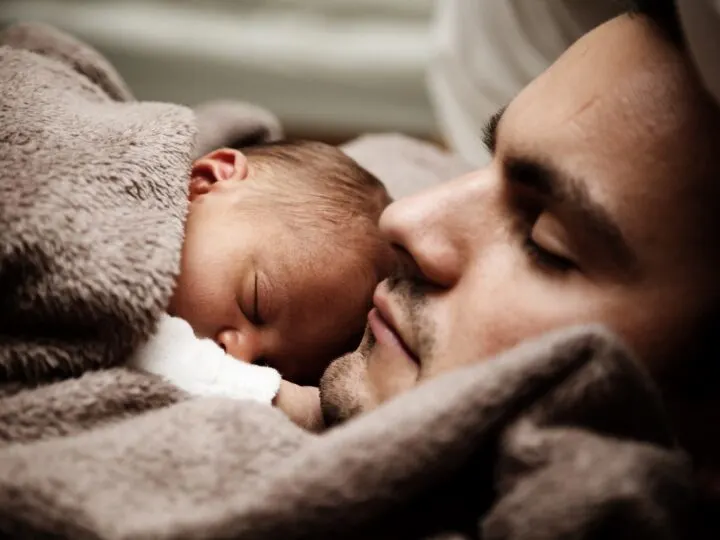 What's in it for you?
Let's start with the basics: What is paternity leave? Paternity leave is a period of time (usually a couple of weeks or months) in which a father is allowed to stay home from work to care for his new baby and support his partner without losing his job.
And while the United States, unfortunately, does not offer any federal paid leave plan, more and more companies are starting to offer their employees this benefit, making paternity leave more popular than ever.
What exactly are the benefits of paternity leave for men?
Increased bonding with your newborn.
More confidence in taking care of your child.
A stronger relationship between you and your partner.
More support for the mother.
For more information on the advantages of paternity leave for men, read more here.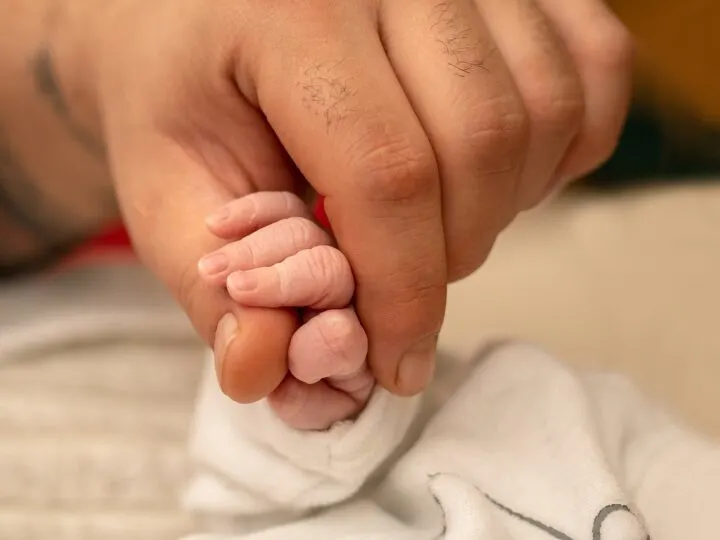 How to get the most out of paternity leave
Now that you know a bit more about paternity leave and its benefits, here's how you can get the most out of your paternity leave:
Plan ahead with work. The first thing you'll want to do is to get organized and communicate your paternity leave plan with work. Fill them in on when your last day is, how long you'll be gone for, how reachable you'll be during this time, and how often you plan to check in, if at all. Establishing these boundaries in advance will allow you to take your paternity leave with peace of mind and with zero confusion on your company's side.
Establish your new routine with your partner. Taking paternity leave gives both you and your partner optimal time to discuss and get used to your new routine. How do you plan to split the evening feeding sessions? How do you plan to divide the housework during this time? Do you have other kids who still need to be cared for throughout the day and, if so, how will that look? These are just some of the things that you and your significant other can pre-plan so that you are better equipped to navigate this transition into parenthood.
Learn the ropes of caring for a newborn. One of the best things about taking paternity leave is the bonding moments that you're going to have with your newborn. Enjoy every minute of the diaper changing, the swaddling, and the feeding, because it flies by. And don't worry about not knowing what to do! Practice makes perfect and will also allow you to establish a beautiful bond during your child's first moments.
Prioritize quality time with your partner. While your new bundle of joy certainly takes priority during this time, that doesn't mean you have to completely forgo date night. Go on a dinner date somewhere or, if child care isn't easy to find, cook up a delicious meal at home – I recommend this fabulous pasta primavera recipe. Even taking 30 minutes to go on a walk together during the day can do wonders in making sure that you're still connecting with your partner during this special moment in your life.
Take time for yourself. Between the incredible excitement, joy, chaos, and stress, there is a lot going on in your life right now. So don't forget to check in with yourself during this time. Stay on top of your usual fitness routine, eat healthily, and maybe consider some new ideas on how to keep your stress levels down. And remember, never hesitate to ask family or friends for help! You've got this – enjoy every minute!