Create a Family Kitchen That You'll Love with These Three Tips
In our house, the kitchen is one of the most used rooms. It's the space where we cook, spend time together as a family, and entertain our guests. In many family homes, the kitchen is the heart of the house, the place where everyone spends the most time together. That's why it's so important that it's a room that's not only family-friendly, but also a room that you love.
The main problem when it comes to kitchen design is the fact that in addition to wanting it to be a pretty space, it also needs to be a practical one. It's all well and good to create the most amazing space, but if it's not practical, it's a huge waste of time and money. The good news is that your kitchen can be beautiful, and somewhere that's a family space. It just takes a little inspiration and planning; that's all.
Want to create a family kitchen that you'll love? Here's everything that you need to know: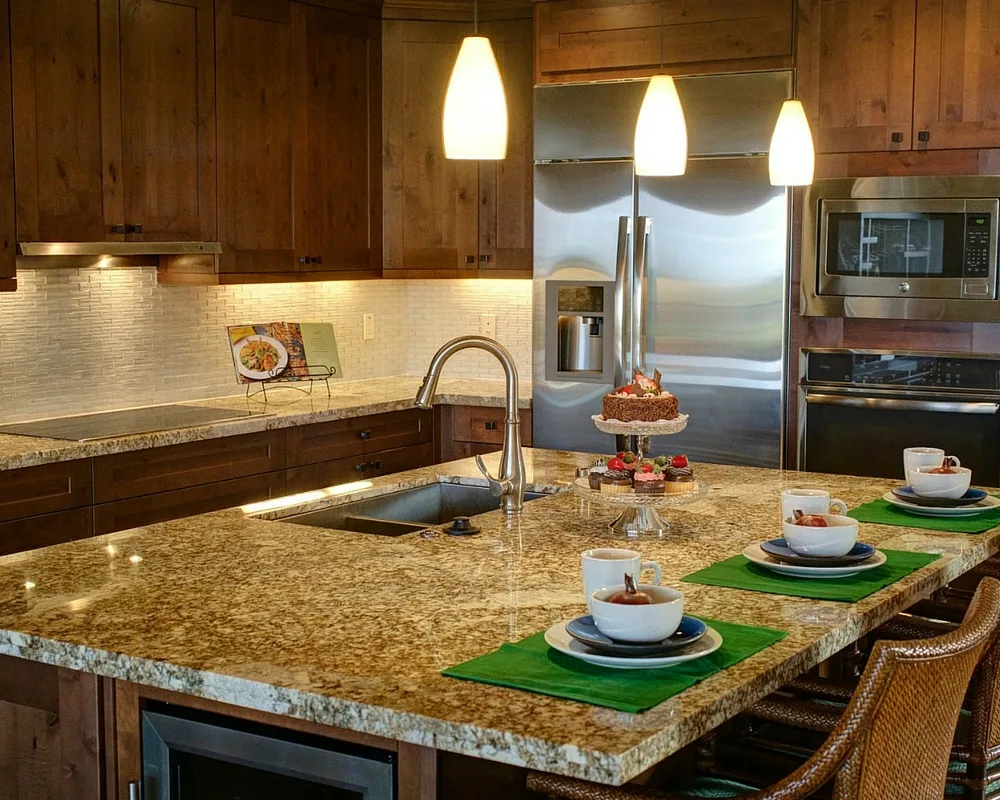 Image via Pixabay
Get inspired
The first step, when it comes to any design project, should always be to get inspired. No matter whether you already have lots of ideas, it can be good to get a fresh perspective on things. Take the time to browse interior design magazines and blogs to get some inspiration and ideas. Anything that you like the look of, take note of. Look out for kitchens that have been created especially for family homes. Take your time browsing and you're sure to find some good ideas.
Work with an experienced contractor
While you could go DIY with your kitchen update, if you don't have the time to devote to the project, it's best to hire a contractor. This might cost more, but it will mean that your project is completed more quickly. Plus, it will mean that your kitchen is decorated to a higher standard. There are companies that not only offer installation of your kitchen but also help with the design process.
Create a plan that's beautiful and practical
You no doubt want a kitchen that's pretty and practical, a combination that can be difficult to get right. The good news is that there are plenty of ways you can create a family kitchen that is both smart and stylish. It's just a case of choosing paint that's easy to clean, flooring that's non-slip, and counter tops that are scratch resistant. Simply by adding a few family-friendly features to the space, you can make all the difference. In the place for your kitchen, make sure to include various family friendly features. Such as a breakfast bar as well as a table, that's ideal for quick breakfasts and doing homework. Get creative and you can design the most beautiful space.
Make it more than a kitchen
Last but not least, make it more than a kitchen, make it a space for relaxing in. If you have spare room in your kitchen, add a few comfort features, such as a small coffee table and comfortable chairs. These are ideal for using for having coffee with guests while getting on in the kitchen and for letting the kids sit in and read to you while you cook tea. Your kitchen has the potential to be so much more than a cooking space, so make sure you take advantage of that.
There you have it, everything that you need to know about how to create a family kitchen that you love.