There are different ways to calculate how much house you can afford when buying. These methods can help you estimate the desirable, comfortable mortgage amount based on the financial situation and lifestyle you have at the moment.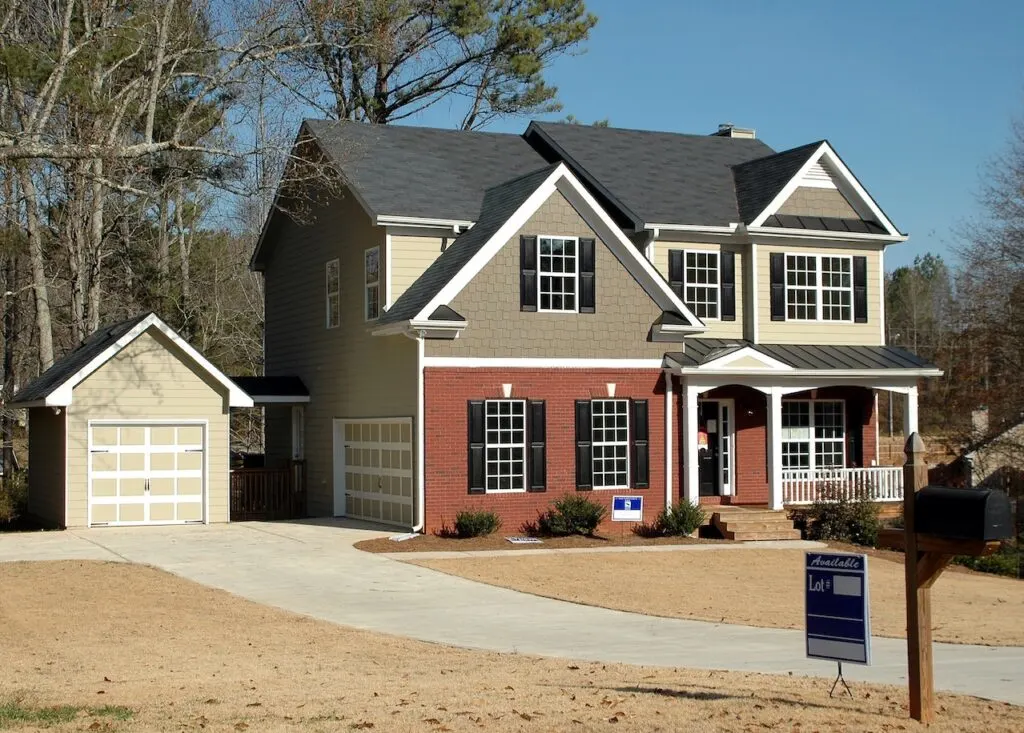 A home is one of the most important purchases in one's life. Therefore, you must calculate how much you can afford. Doing so can help you find the right home based on your needs in later stages.
You don't have to lose your head in intricate calculations or math problems. Today, we'll tell you how to calculate how much house you can afford when buying using easy methods.
Getting Started
You'll have to consider several factors to determine how much house you can afford. These aspects include but are not limited to the following:
Your income
Your lifestyle
Debts
Savings you have for a down payment
Since you'll be buying a home, you need to be as familiar with how mortgages work and the overall state of your finances. For instance, it's possible to keep your debts and overall income balanced, but unexpected expenses can impact your savings and economy in general.
It's recommended to have at least three months of payment in advance. These funds include housing-related payments and other debts you may have. This way, you'll be able to continue paying for your house mortgage even if an unexpected expense, let's say, a medical emergency, appears.
Consider Your Debt-To-Income Ratio
The Debt-to-Income (DTI) ratio can also help you determine how much money you can borrow. It consists in comparing your monthly debts and your monthly pre-tax income. This way, your lender can find out what the best deal for you might be.
Your credit score is key in this process, as it may help you qualify at a higher ratio. However, remember that your housing expenses should not exceed 28% of your monthly income.
Let's give you an example. Let's say you are paying $1,200 for your monthly mortgage – taxes and insurance included. Plus, your monthly income is $5,000 before taxes. In that case, your DIT would be 24%. All you have to do is take the total amount you're paying for your mortgage and divide it by your monthly income. In this case, the operation would look like this: 1,200 / 5,000 = 0.24.
You can use a similar formula to figure out your housing budget. As mentioned, your housing expenses should be around 28%. If we keep the same example of $5,000 as your monthly income, your budget should be $1,400 (5,000 x 0.28 = 1,400).
What To Consider To Find Out How Much House You Can Afford
Ultimately, you can only calculate how much a house is, considering diverse factors. Plus, you may also consider the kind of loan you are interested in getting.
Some of the aspects that you should take into account when trying to figure out how much house you can afford, include the following:
Monthly income – This is the money you receive for your expenses every month. It can come from investments or perhaps your salary. Your monthly income should help you determine how much you are able to pay per month
Cash reserves (savings) – Here, you take into account the funds you have available for the down payment, closing costs, and related expenses
Debt and expenses – We all have monthly obligations that we can't ignore. For instance, your car insurance premiums or groceries are expenses that you can't ignore but that cost money per month
Your credit score – Lenders will often build an idea of how you are as a client taking into account your debt and your credit score. A good credit score can help you land a nice mortgage interest rate and can also be helpful while calculating how much money you can get in the deal
Location – It's quite important to take the location of your newfound home into account. International luxury homes for sale in high-class areas like SC, L.A., Florida, Washington, or New York will be much more expensive than let's say houses in Omaha. So it's an important aspect to take note of.
What about lifestyle?
There are many factors that can impact your ability to afford a home, and your lifestyle is one of them. Some specific examples of how your lifestyle can affect how much house you can afford include:
Hobbies: If you have expensive hobbies, such as golf or horseback riding, these can eat into your disposable income and reduce the amount you can afford to spend on a mortgage.
Kids: If you have children, or plan to have them in the near future, you will need to consider the cost of raising a family when deciding how much house you can afford. This can include things like child care, education expenses, and extra food and clothing.
Car payments: If you have a car loan or are planning to finance a new vehicle, this can also impact your ability to afford a mortgage. Car payments can add to your monthly expenses and reduce the amount you can borrow for a home.
Other expenses: In addition to the specific examples mentioned above, you will also need to consider other regular expenses when deciding how much house you can afford. This can include things like insurance, restaurant visits, groceries, and utility bills.
Overall, it's important to take a comprehensive look at your lifestyle and all of your expenses when deciding how much house you can afford. This will help you make a financially sound decision and avoid taking on too much debt.
Additional Tips
Buying a house is a complicated process, but if you reunite with enough information and get enough guidance from a professional real estate agent, you can make it less stressful. There are other options you can take into account if you want to make sure that you land a good deal based on how much house you can afford:
A bigger down payment can make the house more affordable. If you put a relatively big down payment for your home, then you won't need to borrow as much money. This way, you'll be able to get lower mortgage payments and will be able to pay your home loan faster
Don't forget about homeownership costs. Upgrades, maintenance, and repairs, among many other expenses, can accumulate if you're not careful
Closing costs are crucial. Yes, the down payment is essential if you want to land a good deal, but your closing costs are also important and shouldn't be ignored. Generally speaking, the closing costs are around 3 or four percent of the total price of your home. You'll receive the pertinent information from your real estate agent or lender, so you are able to pay for them when the closing day comes