Choosing the right job requires a bit of thought. The process isn't as simple as applying to every listing on the internet. So, keep reading to learn how to find a job that's a perfect fit so you can advance your career.
Re-Evaluate Your Career Goals
Where do you see yourself 10 years from now? Will you be helping others as a leader? Running a non-profit? Speaking out on pertinent issues in your community? You'll see over the years that there will be plenty of opportunities to advance your career. And the best part is, you can take control by re-evaluating your career goals.
Your goals matter, so take a hard look at them–how can you find a job that advances your career? How can you find a job that aligns with your career vision? How can you explore your career goals at a new job?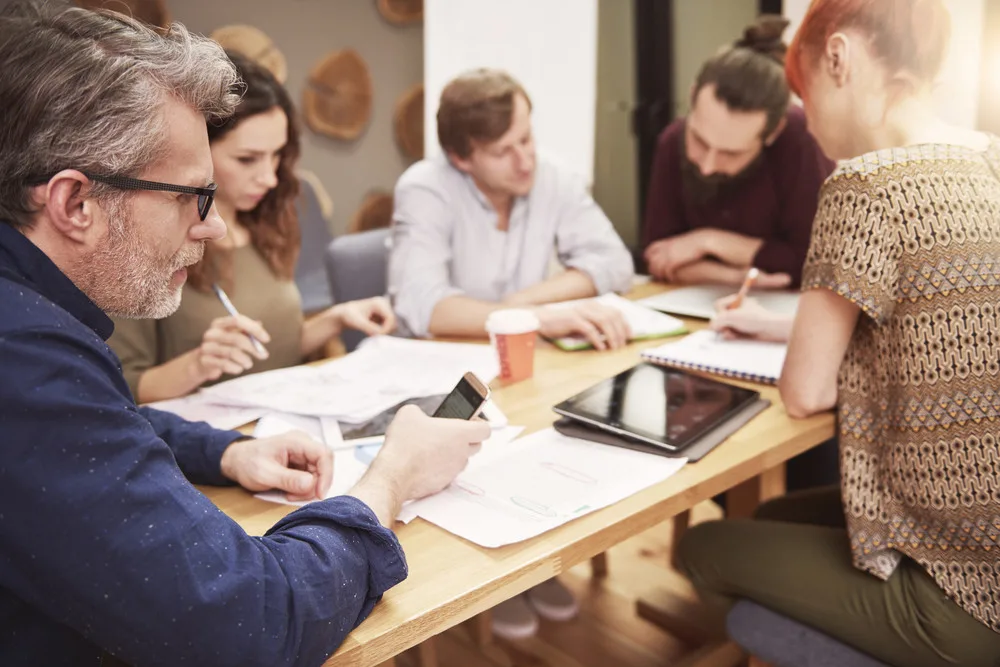 You'll be able to look on Linked In and Google for companies that use keywords matching your goals and your interests. LinkedIn is meant for business and career professionals, but the 500 million members are bound to have like-minded interests. It's up to you to connect with the right companies. Do so by understanding what you want to accomplish in your career.
Leverage Existing Relationships
All employees, from management to entry-level, can take advantage of their existing relationships to find better jobs. The trick is searching for people with whom you made a great impression, as well as those who can offer social proof of the work you did on their behalf. Even teammates, colleagues, co-workers, and mentors can expand your network's reach with little more than word of mouth. But roughly 900,000 domains are registered on the web every week. That gives professionals like yourself plenty of time to build a professional website, which widens the number of job prospects available.
For one, your colleagues will hear about your website. Starting from the moment you post about it on social media. In addition, having a professional website shows your previous work with past clients. That work shows future employers you have the skills needed to work for their company.
If you're job-hunting, you'll likely want to find a long-term position, and preferably, one that's similar to those you worked in the past. Talk to people you've worked with before. Then, see if you can find contacts for organizations you're interested in working with. The more you re-approach people you've worked with, the more organizations and employers will reveal themselves to you.
Explain Your Strengths from Your Previous Job
Your work will require you to draw upon a variety of skills and strengths. There are certain performance tasks you excel at doing, so you'll notice similarities in the kind of work you do. Going forward, your next job will require as much dedication and energy as did your previous position. Therefore, you should place your strengths in front of you in the form of a resume, cover letter, or social media presence.
Consider an example where you're an employee working at an insurance firm. Depending on your position at the company, you might have access to business applications. Assuming you have advanced knowledge, you can use business applications to expand your company's reach, maybe even increase company profits. On your LinkedIn profile, you might include a reference to your advanced knowledge of common software such as Microsoft Word. The US Business Formation Statistics (BFS) states that the number of business applications in 2020 was 2.46 million in 2020. So, to an employer, your strengths are clear, because business applications serve a variety of business functions.
Exploring your career goals and building upon relationships are essential steps in finding your next job. While you're at home, you'll be browsing plenty of listings as you tailor your resume to meet job requirements. For now, make sure employers see your strengths. Then, you'll have no problem finding the perfect job in the future.