There are few things better than a night of laughs, but there are also few things worse than a comedian who bombs, leaving the audience disappointed and feeling like they've wasted their time. When considering hiring a comedian, finding the right one can set a cheerful mood, lighten spirits, and provide entertainment that will keep your guests talking about the event long after it's said and done.
When hiring a comedian, the key is to hire the right one, whether male or female, though the vast majority of comedians are men, according to the latest statistics with just 11.8 percent women. The best comedian can be of either gender, but there are a number of other things to consider, whether you're hosting a private party or a corporate event.
What Type of Event Are You Planning?
The type of event will help you choose the best type of comedian. If you're throwing a 50th-birthday bash for a guy who tends to tell a lot of vulgar jokes and doesn't get offended easily, you might want someone like Daniel Tosh. If it's a family-friend event, think Jim Gaffigan.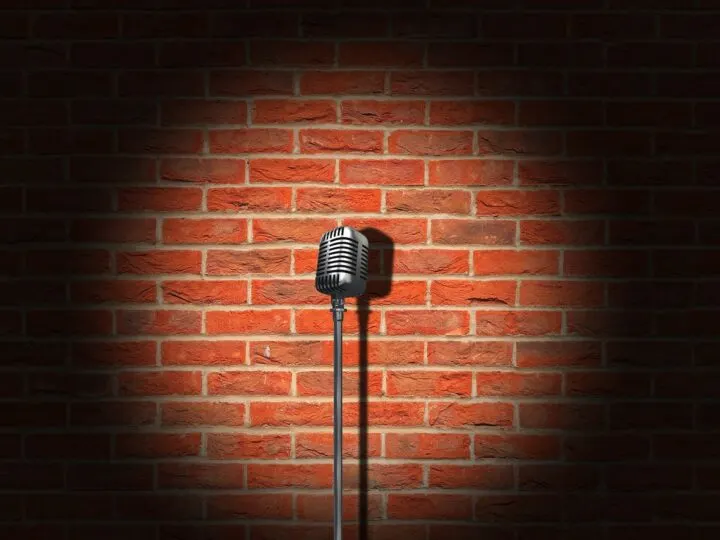 Of course, those famous comedians are probably out of your price range, but there are plenty of options to suit all types of audiences at a more affordable cost. Even Damon Wayans, Jr, known for his standup act as well as for starring on hit shows like "Happy Ending," can be booked through a talent app that cuts out the middleman.
If you are hiring a comedian for a corporate event, you'll want to find a comedian who specializes in corporate settings and will know what's most appropriate.
What Type of Material is the Most Appropriate for Your Audience?
Speaking of appropriate, while the type of event matters, so does the audience. Before short-listing and hiring a comedian, think about the type of material that would be best. Will swearing be okay? Will political remarks cause arguments between members of the audience?
The more you know about your potential attendees' likes and dislikes, the easier it will be to select the comedian or even suggest subjects to help the comedian you choose to create customized material.
What's the Best Timing?
If the comedian you're hiring won't be the star of the show but part of a schedule of events, you may not be sure of the timing. Timing is essential; for example, if you're hosting a dinner party, you might want to schedule the comedian after the meal so that they can enjoy it without distraction.
How Much Space Do You Have for Hiring a Comedian?
When hiring a comedian, you'll need to think about the space you have available for the comedian to perform. Some may need a lot of room on a stage and equipment, while others only require a minimal stage setup.
What's Your Budget for Hiring a Comedian?
Another consideration when hiring a comedian is your budget. If you have unlimited funds, you should set a budget for your entire event, including the comedian. That will also help you choose the one that will offer the best value.
If you do decide to hire a comedian for your event, you'll need to know if a deposit is required to hold them for the date, if you'll have to cover expenses for their travel and/or accommodations, as well as their terms for date changes and cancellations in order to plan accordingly.