Busy parents spend their days working, raising children, cleaning their homes and cooking for their families. Busy schedules and the stress of everyday life often leaves little to no time for exercise.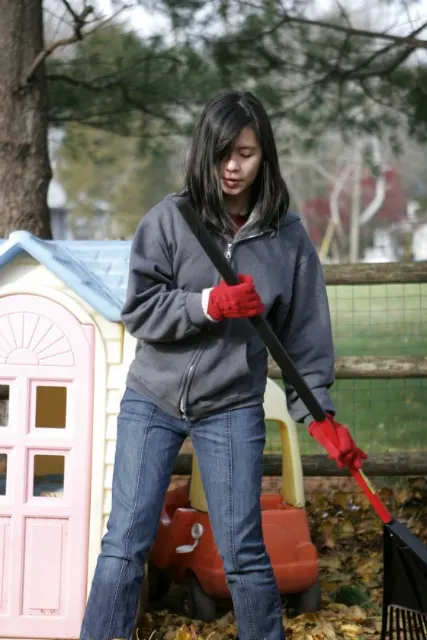 Luckily, there are ways in which you can get a great workout from cleaning the house. The following house cleaning exercise tips are perfect for both men and women who keep tight schedules on a daily basis:
Scrub Big, Not Small
When you're down on your hands and knees scrubbing that shower or cleaning your hardwood floors, clean in large, circular motions instead of short movements. This will help you get a good workout by increasing your heart rate and engage your lower body and shoulders.
Try Vacuum Lunges
Vacuuming won't seem so boring after you've tried doing lunges at the same time.
When pushing the vacuum forward, lunge forward at the same time with one leg and hold it for five seconds. Pull yourself back up and try it again with the other leg. Repeat this motion until your entire house is cleaned for best results. Doing lunges is a great way to tone hamstring and thigh muscles while increasing the strength of your core at the same time.
Take the Stairs… Multiple Times
If you have stairs in your house, clean them at least 10 times. Not only will you have extra clean stairs, but the 10 trips you took up and down likely helped you burn at least 75 calories.
The same can be said for cleaning drapes. Get a step stool or small ladder to reach, then go up and down from window to window while cleaning.
If you use the vacuum to clean your stairs, try to carry it up off the ground with both hands. This small but helpful exercise will give you new and improved triceps and biceps in no time.
Take it Outside: Clean Your Front Yard
How badly does your front yard need to be cleaned? You can burn more than 200 calories per hour by scraping leaves, mowing the lawn and working in your garden. To get the best results, use a hoe when working in your garden and extend your arms as much as possible.
Turning cleaning into your own personal boot camp will help make the time fly by. Make sure to put on some upbeat music that you can exercise to and wear comfortable clothing and shoes.
When all is said and done, cleaning your house and your front yard can help you burn as much calories as you would by going to the gym. For maximum results, try cleaning your house at least three times per week for two hours at a time.
Bio
This guest post was contributed by Cherry Creek Medical Weight Loss Center. They assist clients with men's testosterone therapy, HCG injections, and customized nutrition plans.
Photo courtesy Henry Tseng via Flickr