Tired of lugging that 20-pound vacuum all over the house, having to unplug it from one plug and stick it in another as you go from room to room? I don't know about you, but each time I see a commercial for one of those bag-less, cordless vacuum's, I get a bit green! So, when I was offered the opportunity to review the innovative and new cordless, bag-less Gtech AirRam vacuum, I felt like jumping for joy!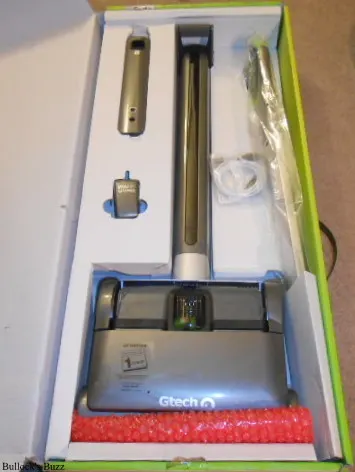 The What is the Gtech AirRam?
The Gtech AirRam, is a revolutionary new upright cordless and bag-less vacuum cleaner made by Grey Technology out of the UK. It weighs a mere 7.7lbs, which is much less than many cord powered vacuums, and it is incredibly powerful – performing just as well, if not better, than a corded vacuum!
It is light, agile and extremely easy to use, pretty much pulling itself along while you guide it where you need. I really like that it is not as loud as other vacuums I have used, too.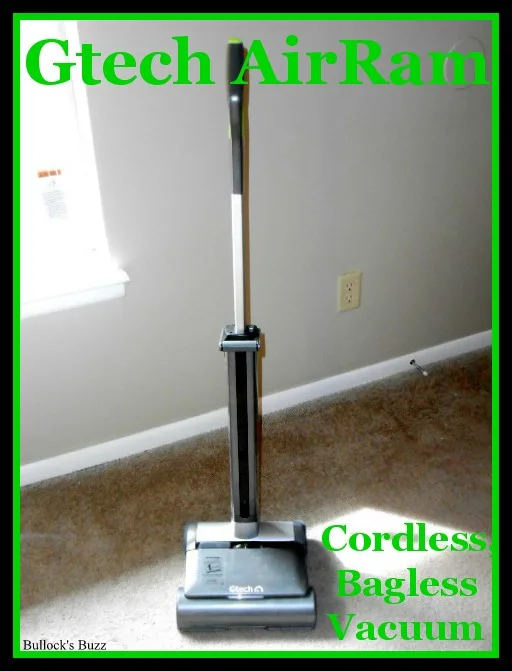 Independent tests show that the GTech AirRam delivers up to 3 times the cleaning power of other cordless vacuums and matches the performance of electrical, upright vacuums – I believe it! This vacuum works so well, that the first time I used it I was shocked at how much dirt, dust and debris was in my carpet
We just moved into our apartment a few weeks ago and the carpets had been professionally cleaned prior to our moving in, plus I have vacuumed weekly since then, so I was absolutely dumbfounded to find that just from vacuuming the den, hallway and living room the bin was practically full!
We are not dirty people, I clean regularly, and we even remove our shoes as soon as we enter so as not to track in more dirt – yet, it still pulled up all of that dirt! That is one powerful vacuum!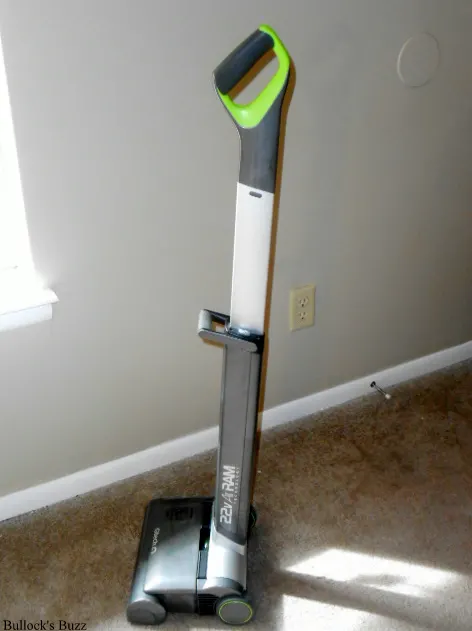 GTech AirRam Features
Although the AirRam does not come with any attachments, you will find that its versatility more than compensates. Its low profile allows it to reach under a lot of furniture, and it has excellent edge cleaning on both sides so that area right up against the walls will get just as clean as the middle of the room.
The handle swivels and turns to help you guide it along edges and turns, making it easy to vacuum around furniture and corners. Plus, it is so lightweight that even vacuuming the stairs is no hard chore.
It also works great on hardwoods, tiled surfaces and linoleum, gliding from one to the next without having to adjust any settings.

How Long Does the GTech AirRam Battery Last?
One common complaint I have heard regarding cordless vacuums is that the battery never lasts long enough. The AirRam's battery, when fully charged, will provide 40 minutes of cleaning time which is long enough to clean an average US home (2000 sq. ft.) on a single charge.
Near the bottom of the handle is a battery charge indicator that uses four LED lights – each one representing 10 minutes – so you always know how much charge remains. I've been able to vacuum our 990 sq. ft. apartment twice and still have a bar left.
Once the battery has been depleted it will take about four hours to completely charge. The battery is designed to be charged up to 1000 times, which should translate to 5 years under normal usage. And if you need more run time additional batteries are available to purchase.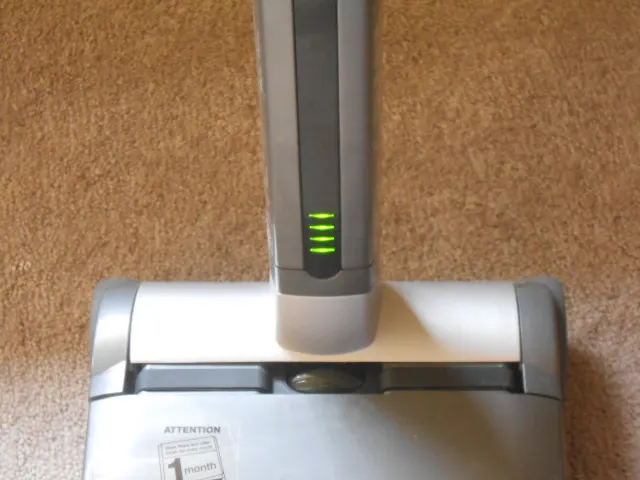 Easy to Empty and Clean!
Not only is using this vacuum a cinch but emptying the reservoir and cleaning the filters could not be any easier! The AirRam has powerful rotating brush bars that rotate at 3000 rpm, enabling it to lift both surface and embedded dirt, dust, hair and fur which it collects in the vacuum head itself.
It also compresses all of that dirt into small bundles that you lift out in the removable tray and simply drop into the trash. Because of this compression technology, the AirRam holds as much dirt as some other bag-less vacuums.
The filters, which are designed to last the lifetime of the vacuum, are also easily emptied by gently tapping the sides, although it is recommended that you rinse the filters at least once a month in warm soapy water and then let dry for 24 hours.
Since it only has to lift dirt a few inches from the floor, the AirRam is much more energy-efficient than a vacuum collecting dirt through long tubes or in cylinders.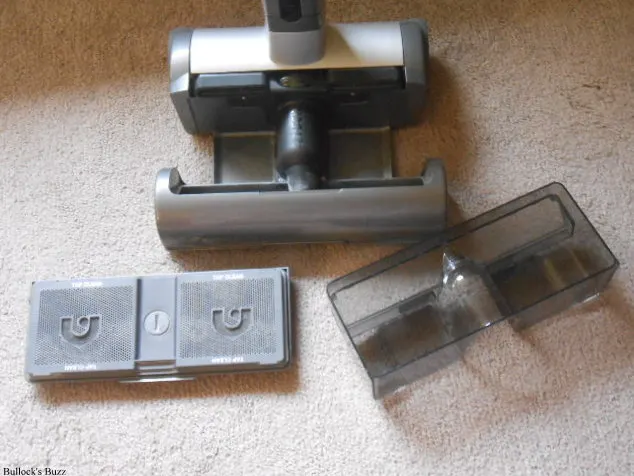 Connects to Your PC for Energy Efficiency!
But that's not all! This innovative vacuum also has the ability to connect with your PC where you can calculate the electricity you have saved, check the condition of the battery and even see how many calories you have burned while cleaning!
Plus, through the Data Bridge, you can find cleaning and usage information, get support from Gtech staff and even leave feedback about your AirRam experience! The cord is included, and you can download the software in mere minutes on your computer.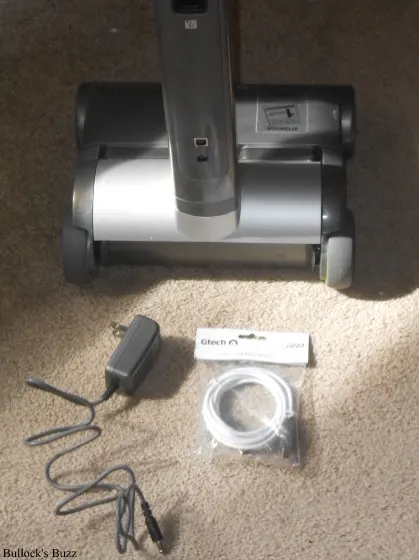 Where Can I Buy the GTech AirRam?
The Gtech AirRam literally takes everything you hate about vacuuming and makes it disappear! It is available for purchase directly through the Gtech website and also exclusively at Brookstone. To find a Brookstone store near you, click here. I never thought I would say this, but I actually ENJOY vacuuming now thanks to my Gtech AirRam!