A Mother's Day Gift Idea from Cooking.com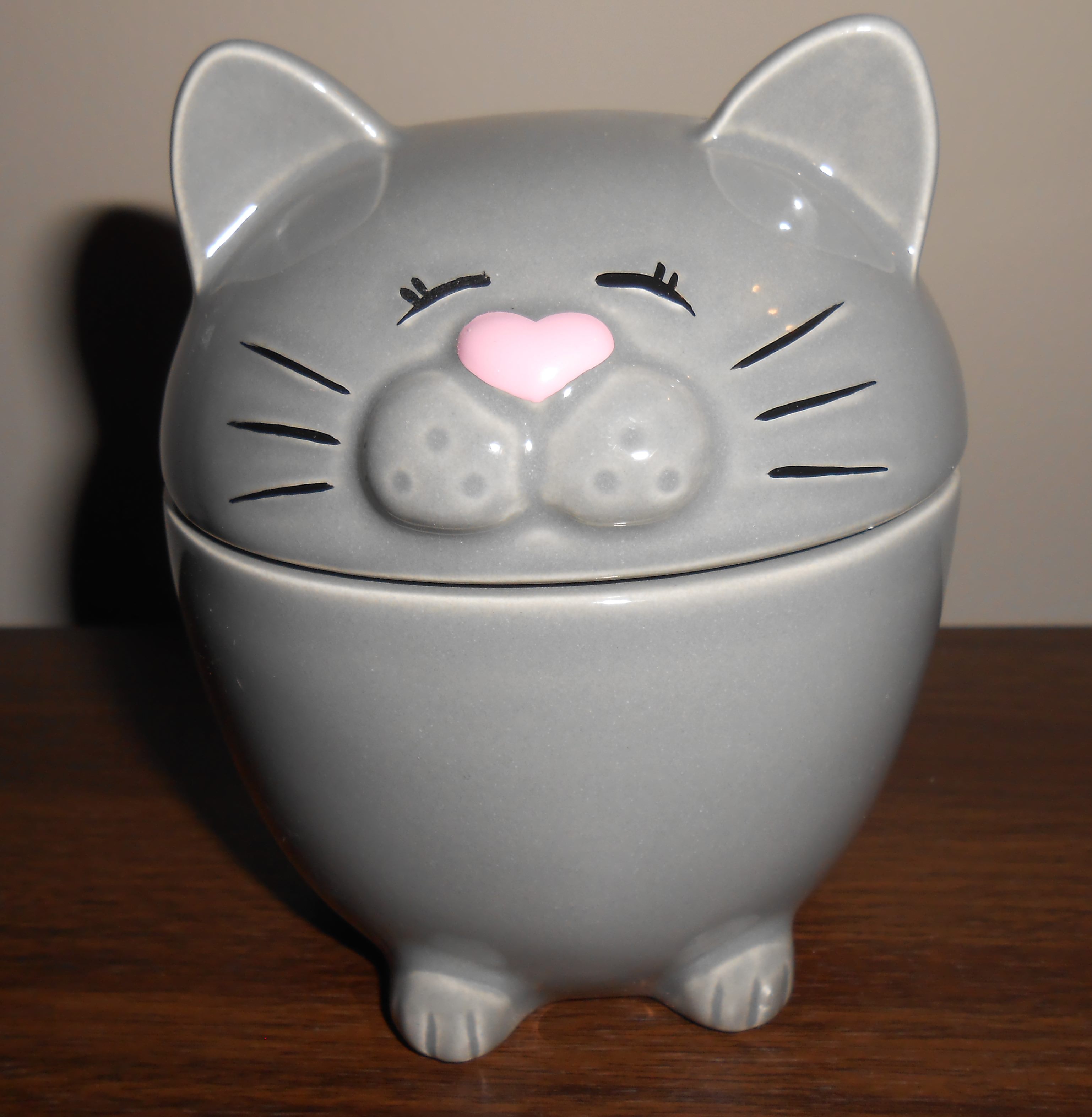 Still looking for that purrfect gift for Mother's Day? Well, if Mom loves to bake and if she loves cats then look no further than Cooking.com and the incredibly cute Here Lil' Kitty Measuring Cups made by Del Ray.

This adorable five piece measuring cup set is made of ceramic and is designed to look like a kitty cat by the name of Whiskers. Whiskers is gray in color and has a heart-shaped pink nose, closed eyes and of course, a set of whiskers. He is perfectly detailed from the tips of his ears down to his paws and around the back to his curvy tail.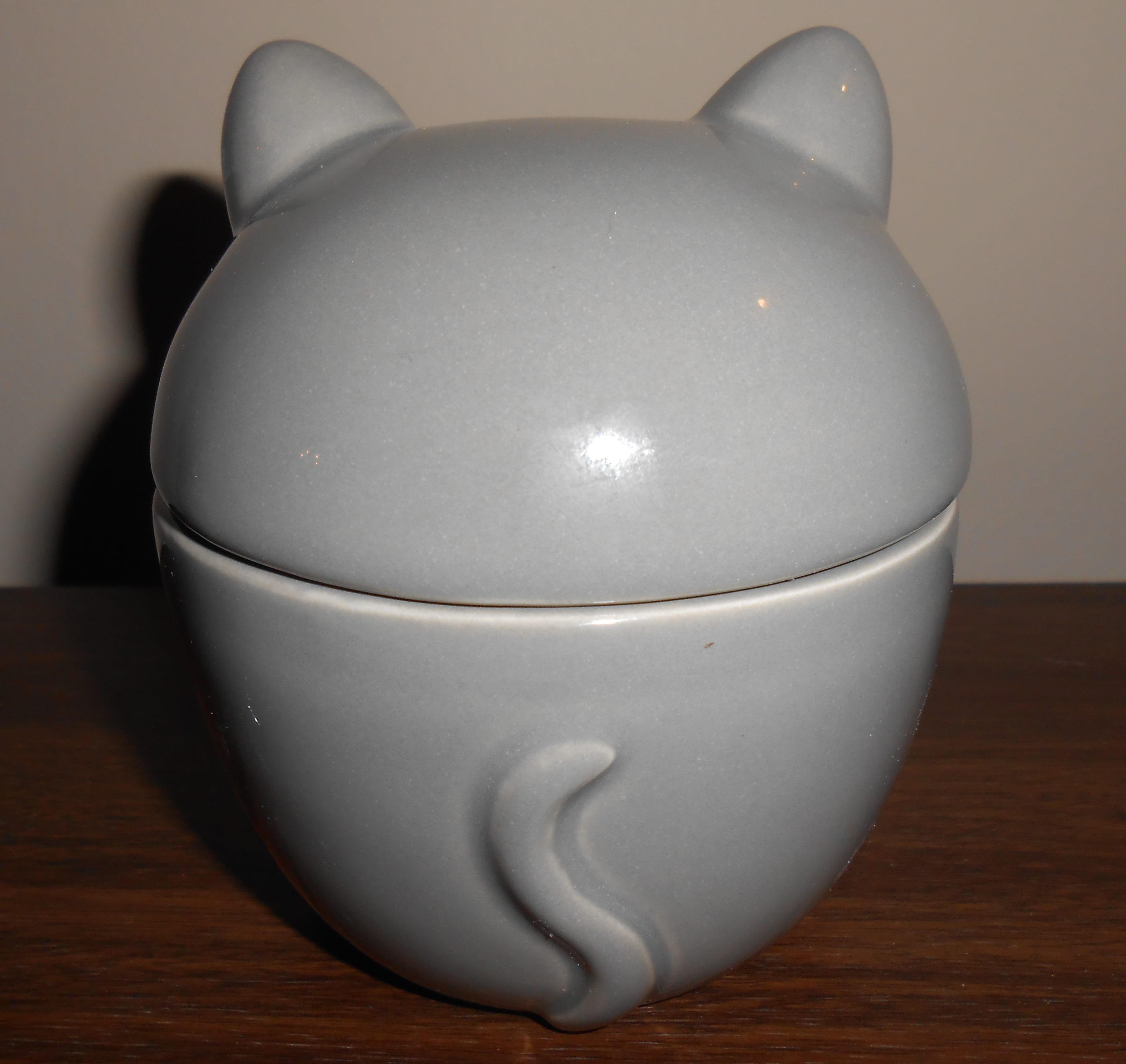 The set includes a 1/4, 1/3 and 1/2 cup measure which nest perfectly inside Whisker's 1 cup measure body. A lid fits perfectly on top and completes the set. Each cup has its size written in white on the inside edge, and on the inside bottom of the 1/4 cup is a cute yarn ball!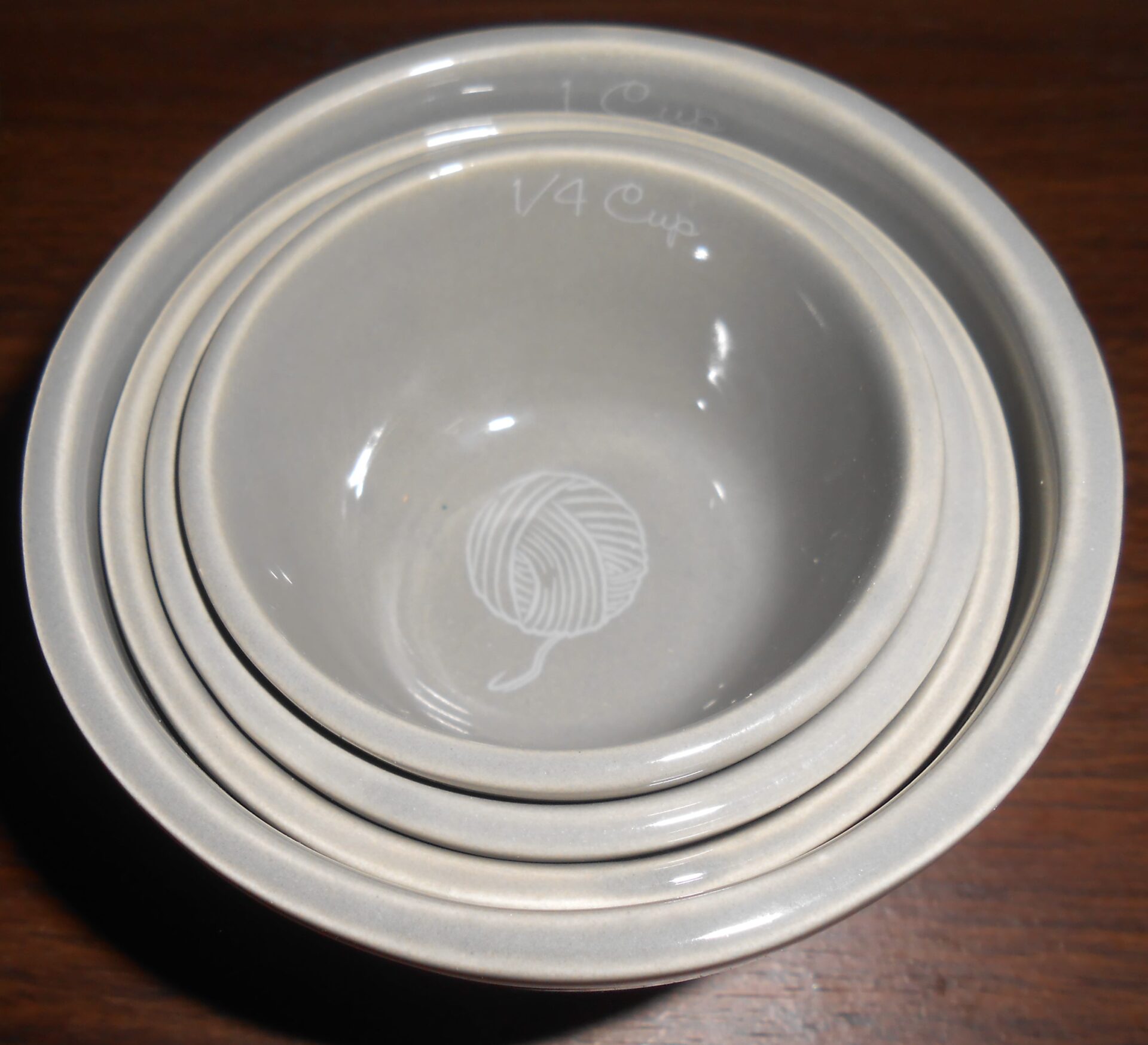 I absolutely love my set! They are true to size as far as measurements go, and very well made. I will warn you to be careful as they are quite slippery, and be sure to wash them by hand only, not in the dishwasher. I especially like how when they are not in use they double as cute kitchen tchotchke!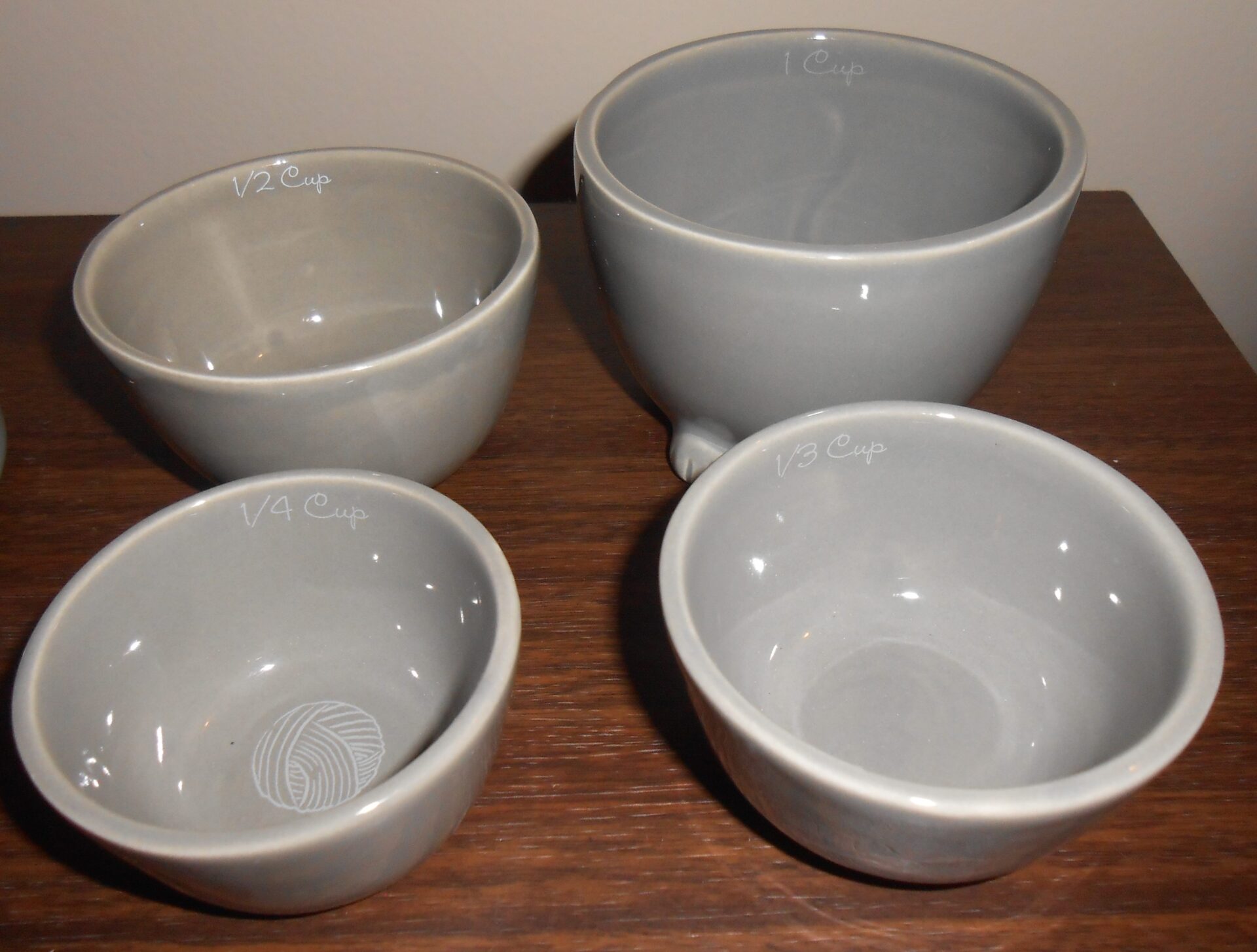 If Mom is not a fan of cats, no problem! Cooking.com also carries Del Ray's This Lil' Piggy, Lil' Moo Cow and Lil' Chicky measuring cup sets as well! All of the sets are incredibly cute, well made and very affordable at only $19.95! Cooking.com also carries the matching canister sets, and a huge selection of many other wonderful gift ideas for this Mother's Day!
Be sure to check out all of the fabulous gift ideas on Cooking.com, and don't forget to follow them on both Facebook and Twitter as well!
I was provided with a product for the purpose of review. Regardless, all opinions are my own.