Creating a magnificent outdoor living space will require time and effort, with the proper care allowing you to enhance your curb appeal in the long run. Unfortunately, not all homeowners have expertise in this area, so hiring a professional outdoor solutions company would be ideal.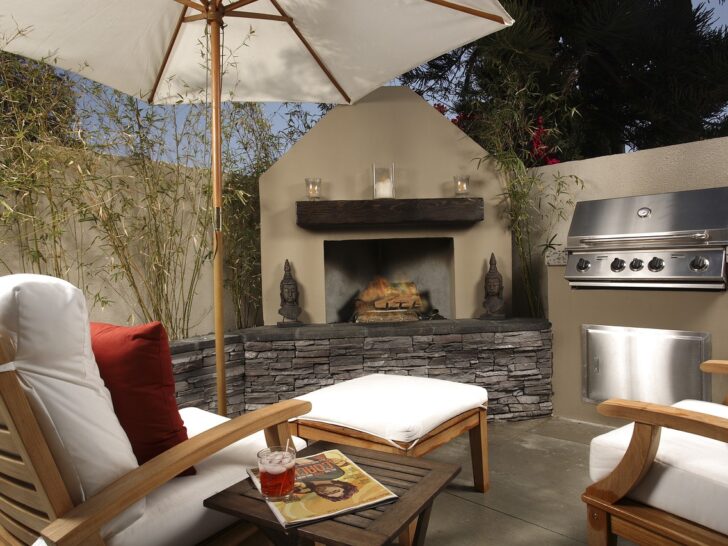 Landscaping experts can help you install suitable pavers and create a functional living space while allowing you to add customized fireplaces and fire pits. But apart from these benefits, what are some other reasons to consider hiring an outdoor solutions company?
Helps You Stick to Your Budget
Outdoor projects often run the risk of going above budget, with missed deadlines, faulty equipment, and shortage of materials increasing the cost of landscaping services. Hiring inexperienced teams could also increase your overall costs, with any setbacks likely to cost you significant repair work.
Getting a skilled outdoor solutions company will be your best bet if you want to avoid such errors. Working with experts in this field allows you to avoid the above-listed problems, making it possible to stick within your budget.
Professional outdoor design companies utilize detailed proposals before commencing work, allowing you to plan for all estimated work projects. Ensure that your proposal lists the type of services to expect for your property, the labor costs, material costs, and overall completion time. This safeguards against overspending, allowing you to spend what you can afford.
It Saves You Time
Working on your outdoor space requires time, an aspect that may likely hinder your working arrangements. Landscaping projects also need skills, with professionals often trained to build safe structures to avoid future hazards. With this in mind, hiring experts such as Allied Outdoor Solutions will be your best pick due to the level of expertise offered. This allows you to free up some time, helping you focus on other areas of your work and family life that need your attention.
It Helps Bring Your Ideas to Life
No two landscapes are alike, with homeowners having unique tastes and preferences for their outdoor space. An outdoor solutions company allows you to visualize your ideas in print form, with the final vision translated into your outdoor dream area.
Based on your preference, an expert team will assess the area, decide the suitable materials to use, and prepare your landscape for work.
If any areas need additional care, your outdoor experts will ensure that the correct maintenance practices are in place. Due to this, your project is guaranteed success, allowing you to achieve your intended design.
Eliminates Costly Maintenance Expenses
Tackling an outdoor project on your own would likely cause landscaping issues, creating hazards for your loved ones and visitors frequenting your property. If you are not skilled in outdoor maintenance, an expert team will be your go-to for outdoor renovations.
Outdoor solutions companies are equipped with state-of-the-art equipment, making it possible to perform functions that everyday tools may not handle.
In addition to this, skilled teams offer specialized techniques for creating efficient pavers, fireplaces, and outdoor pool spaces to enhance the aesthetics of your property.
If your property also needs extra care, such as irrigation and drainage maintenance, outdoor experts can help you tackle any ongoing challenges. They can help you fix poorly installed drainage systems while helping you upgrade to a cost-efficient irrigation system.
This will be worthwhile as it reduces leaky pipes that lead to overwatering, ensuring that your outdoor plants thrive year-round.
While tackling your outdoor improvements may help you save money in the short term, working with experienced professionals allows you to benefit from the above, making an outdoor solutions company worth your time.
Experts will help you stick to your budget and provide custom solutions for your outdoor needs while also helping you avoid costly maintenance costs in the long run. With this in mind, make it a point to work with your local landscaping experts.