This post was brought to you by AdvertiseWithBloggers.com and CarpetScratchStopper.com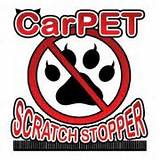 If you are a cat owner then you know that cats have a fiercely independent nature and part of that nature is being able to roam where they like when they like. And if you shut them out of any room that same nature will have them digging and scratching at the carpet trying to find a way in, which can wind up costing you thousands of dollars. In our case, it could cost us our security deposit which is why when I was offered the opportunity to try the CarPET Scratch Stopper, I couldn't wait to see how well it would work.
Made of durable plastic material the CarPET Scratch Stopper fits inside your doorway and provides a smooth surface that your cat (or dog) will be unable to get a grip on and whose claws will simply slide off when scratching is attempted. It is equipped with grippers on the bottom surface that helps prevent it from moving, and the top is a non-slip surface.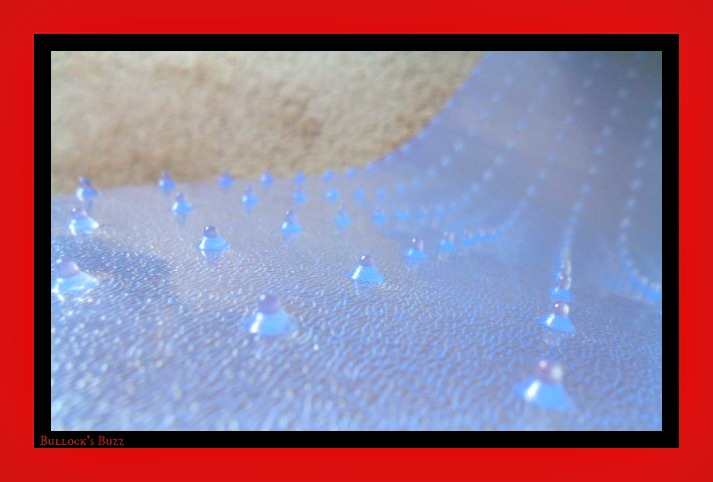 The CarPET Scratch Stopper is easy to use. You simply place it inside your doorway with the device facing the carpet you want to protect and then close the door. It is designed so that your door will still open and close normally, and it is specifically contoured and shaped to fit the majority of U.S. standard interior 28", 30", and 32" doors. It is perfectly safe for cats (and dogs), and will not damage your carpet, plus it effectively stops scratching quickly.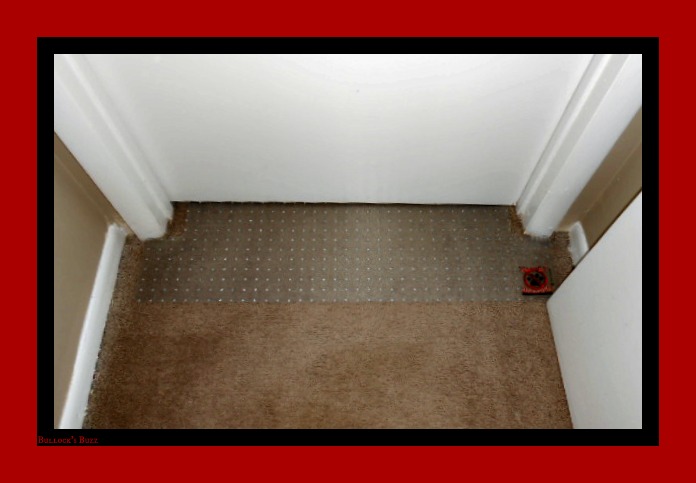 Our cat always wants inside our closet at night despite the fact that we don't want her in there, so she is constantly scratching at the carpet trying to get in. As soon as I laid the CarPET down, she immediately came to inspect, and that night was the first night she was not able to tear up the carpet. She did come and try, but as advertised, her claws simply slid around ineffectively. Success! In addition to the fact that our carpets are now safe, I love that the plastic the CarPET is made of is mostly clear so it doesn't stand out or look tacky at all. Also, the little knobs on the bottom really help to keep it securely in place, and you don't have to worry about slipping on it at all. Overall, I really like the CarPET Scratch Stopper and I definitely recommend it to anyone looking to protect their carpets from their pets' scratching.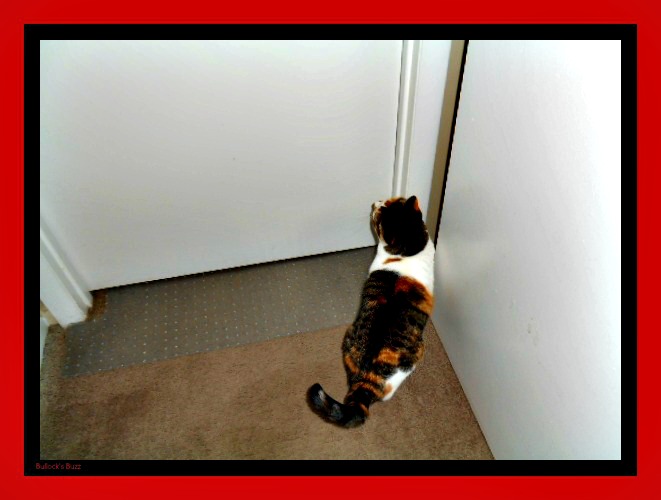 If this sounds like something you could use, you can order it directly through the CarPET Scratch Stopper site online. You can also try your luck and enter our giveaway below where one lucky Bullock's Buzz reader will win their very own CarPET Scratch Stopper, a $24.95 value!
This giveaway is open to the US only and will end April 7th at 11:59pm. To enter, use the Giveaway Tool below.
GOOD LUCK!