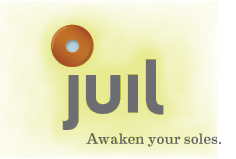 Although Fall has officially begun, down here in the South it is still plenty warm! This means I still have plenty of time to wear my awesome sandals I received for review from Juil!
Juil sandals are one of the most comfortable and unique pair of sandals I have ever worn. Created by a team of shoe experts, fashion stylists and yoga specialists, Juil sandals are not only stylish and comfortable, but are actually designed to help cleanse your body of free radicals through the method of "grounding". Each pair of Juil sandals contain a series of copper 'dots' which act as a conduit between your body and the Earth. The theory is that this connection allows you to stay truly connected and balanced by providing a bridge for all the electrons to move between the earth and our body, helping to cleanse our systems of toxins and free radicals. This quote I found on the Juil website explains it best:
Over time, factors such as stress, man-made electromagnetic fields, toxins, infections and poor diets can contribute to chronic inflammation, which is known to contribute to many types of chronic disease. Inflammation and the free radicals it creates can be partially quenched by fruits, vegetables and other nutrients in a healthy diet. But what else can we do to help ourselves? Well, it turns out that our earth's surface carries a natural, bountiful source of electrons that our bodies also need. These electrons have a balancing effect on our nervous systems and quench free radicals as well. Essentially, when we connect directly with the earth's surface, electrons rising from its soil or sand will enter our bodies and turn the "negatives" we build up day-to-day into "positives."
— Dr. Daniel Chong (Naturopathic Doctor)
You know that comfortable, peaceful heightened sense of well-being you get when you walk around barefoot maybe on the beach or through your yard? That is the feeling of connection or "grounding" that Juil sandals are designed to help you to achieve, especially since walking around barefoot is not often appropriate or conducive to your lifestyle.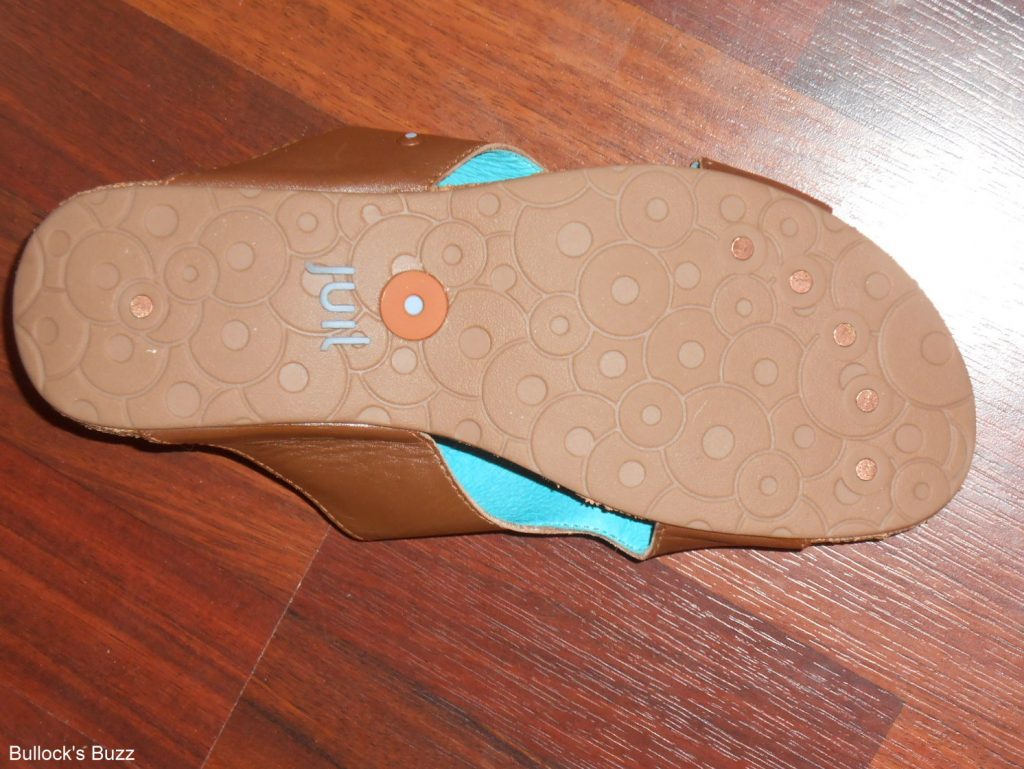 Juil sandals are completely vegan using only natural leathers, satins and grasses for the upper, the lining and the footbed. And as you can see from the diagram below, they are designed to provide subtle arch support which mimics going barefoot, and they have ergonomically designed footbed and uppers that soften to fit the contours of your foot allowing for comfortable extended wear. Juil sandals are designed to form to your foot, instead of the shoe forcing your foot to match its man-made form and support.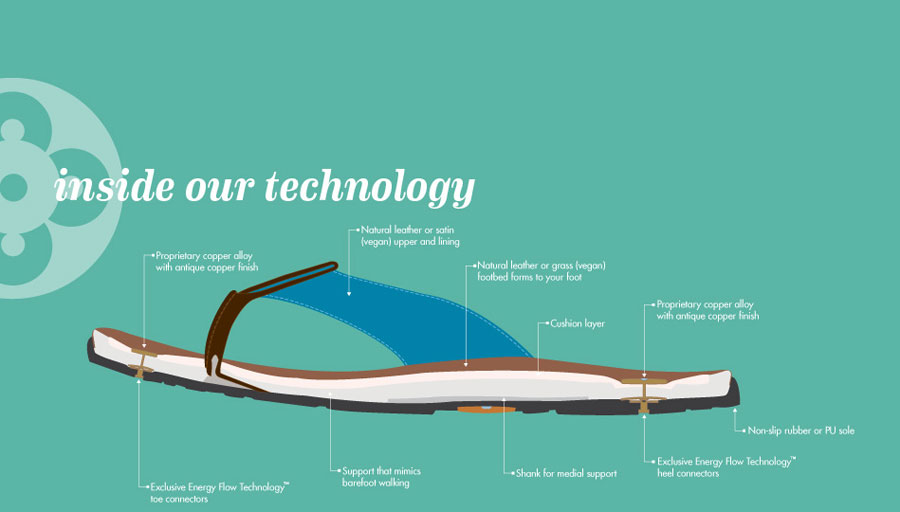 While there are several styles of sandals for both men and women, I choose to try the Mesa sandal in brown. These sandals are perfect for women with narrow to medium foot width. They are designed so you can simply slide your feet into them, and they have a cork bottom to provide extra support. The vegan leather upper is soft against your skin, and gently stretches with use to fit the shape of your foot perfectly.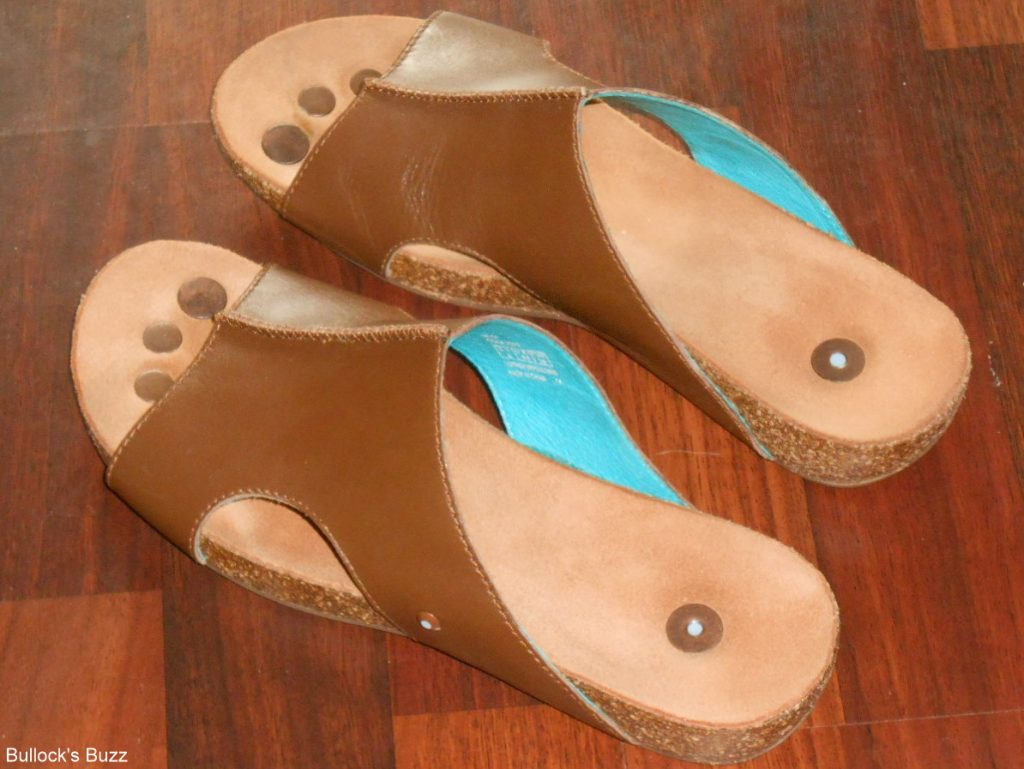 When I first got them it took a few days for them to stretch to fit my feet, but once they did, they quickly became one of my favorite and most comfortable pairs of sandals! I love that they can be worn both casually or with outfits that are a bit more dressy. I have worn them with everything from shorts to sundresses to jeans. Those of you who read my blog regularly know that I have issues with plantar fasciitis and other problems, and I was actually surprised to find that I could wear these sandals for quite a while comfortably.
Check out the great selection of Juil sandals by visiting their website at https://juil.com/. You can also connect with Juil on both Facebook and Twitter to keep up with the latest styles, promotions and more.