This post may contain affiliate link. However, all opinions are my own.
FabFitFun: A Great Site for Encouraging Women to Be Their Best
With so many sites on the internet today, it's hard to find one's that are truly beneficial. Being a woman is not easy. There is so much we need to do to take care of ourselves, all the while we are taking care of our spouses, children and family. Recently I came across a great site for women called FabFitFun which gives readers everything a woman needs to feel great from the inside out. Along with E! News host, reality star and author Giuliana Rancic, FabFitFun aims to motivate and inspire you to become your most fabulous self!
Explore the site and discover delicious recipes, nutritious diets, effective workouts, beauty tips and so much more. Sign up for their free daily emails that are filled with the latest tips and information in beauty, fitness, diet and overall wellness. Get fit, get healthy, get beautiful, get well, get FabFitFun. It's a great site to help you kickstart your happy and get more from life.
FabFitFun VIP Seasonal Gift Boxes
But that's not all! FabFitFun also offers an exclusive club for women, FABFITFUN VIP, where four times a year you will get a fabulous gift box filled with that season's hottest products hand-picked by Giuliana
and the FabFitFun Team! A box filled with full-sized items, not tiny little samples! When FabFitFunVIP offered me the chance to try their box, I could not wait! Keep reading to discover what came in this Summer's FABFITFUN VIP gift box!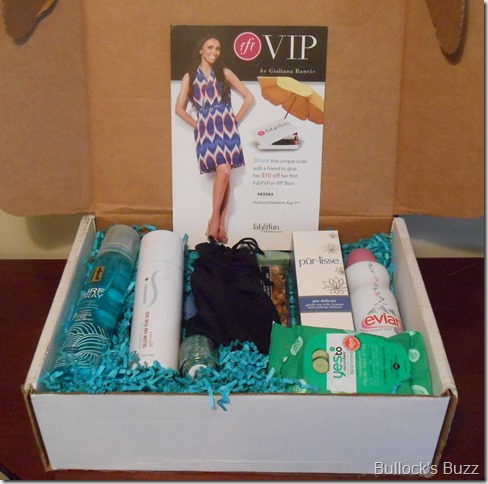 Ivory Mason Sunglasses Av.Cost: $145
These stylish glasses by Ivory Mason Eyewear have a fun black and white tortishell pattern and round lenses. The frames are made of specially designed lightweight acetate materials that are durable and long-lasting. The lenses they come with are tinted C-39 for protection against sun exposure, and can be switched out for prescription lenses by your local optician. They come in a soft carry bag along with a microfiber cloth for cleaning. These sunglasses are not only stylish, but they are comfortable too! If you are not happy with the style you receive, you are able to exchange them. I love that for every pair of glasses purchased, Ivory Mason will donate a pair to a child with impaired vision.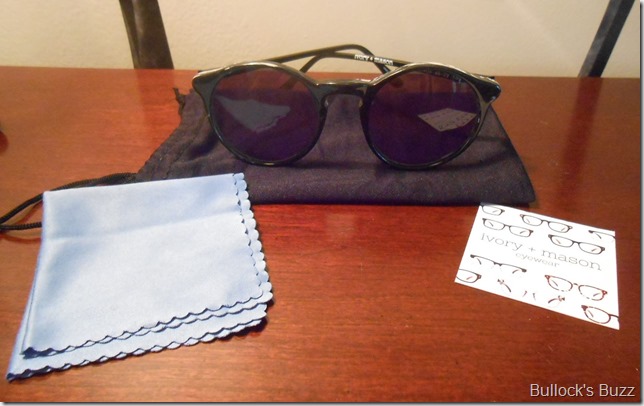 Catalina Su Lip Gloss $14
Catalina Su Cosmetics is a totally new brand experience for me! Catalina Su is one of Giuliana's favorite make up artists who has created a line of fabulous cosmetics. This lip gloss has the perfect amount of color and shine to create the perfect pout! It is a very neutral color, almost a light beige with a hint a pink that looks great with any coloring and has a lot of shine! I love the way it goes on silky smooth, and is not sticky or gummy. The color works well for day and night, and the shine lasts a long time.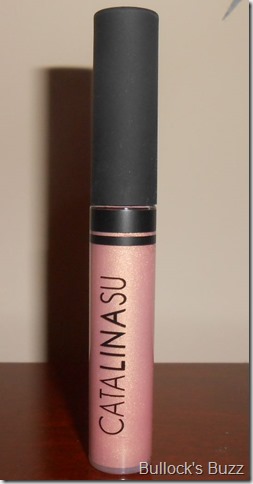 Purlisse-Pur-Delicate Gentle Soy Milk Cleanser $36.00
Recently named one of Vogue's favorite products, Pur-Delicate Gentle Soy Milk Cleanser uses an exclusive blend of soy milk, soy proteins, whole oats and white tea to gently clean your face. This soap-free, non-foaming cleanser is perfect for people with sensitive skin. I love it's clean, fresh scent, and how it leaves my skin silky smooth. Just a small amount is all it takes to remove make up, dirt and impurities.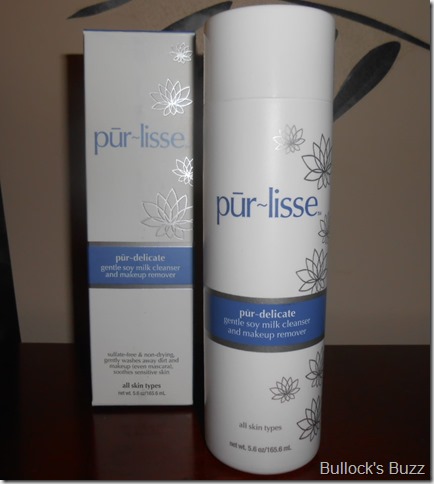 Evian Brumisateur Facial Spray $12.00
Perfect for hot days and intense workouts, Evian Facial Spray has a unique mineral balance and a neutral pH which makes it perfect for hydrating hot, dry skin. Tons of tiny droplets are instantly absorbed, moisturizing the upper layers of thirsty skin. Plus, it uses safe, natural nitrogen to propel the droplets (80% of the air we breathe is nitrogen) so there is no harm to the ozone layer. It makes my skin feel refreshes and hydrated.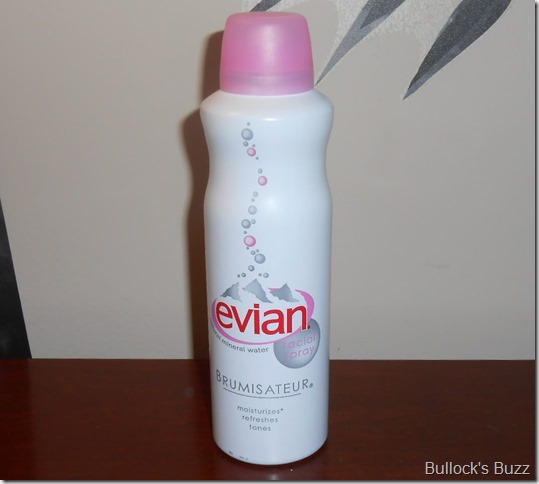 Infinity Sun Glow on the Go $45.00 5oz
Want a natural-looking tan without the damaging rays of the sun? Infinity Sun Glow on the Go is the perfect tanning spray. This all-natural, anti-aging formula contains essential oils, botanicals and antioxidants to give you a flawless, natural-looking tan. I love how it goes on evenly without any streaking, and does not leave you with an unnatural orange tint.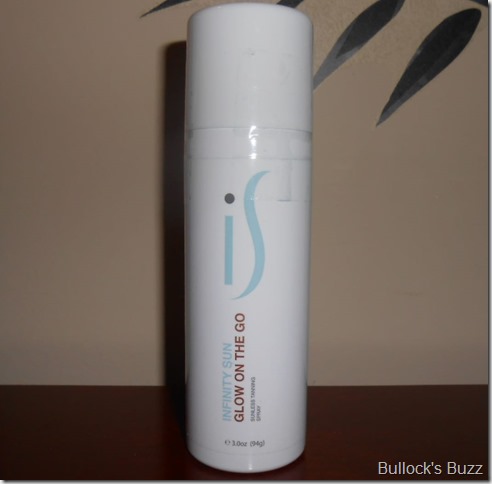 It Hair Care Surf Spray $44.90 5.1oz
Although the summer is coming to an end, you can still have beachy waves when you use It Haircare's Surf Spray. This salon-quality formula of natural seal salt, marine sea kelp, and a unique Algae Triage Complex creates sexy, soft, beach waves. Spray evenly on damp or dry hair for texture, windblown volume, and tons of waves. I love it's fresh marine scent that makes my hair smell great all day long! It leaves hair soft, not sticky or crunchy!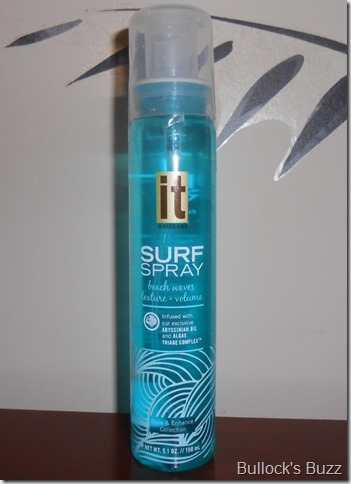 KIND Dark Chocolate Chili Almond and Maple Glazed Pecan & Sea Salt Prices Vary
Like all KIND Snacks, this tasty snack bar contains only all-natural whole nuts, fruits and whole grains with no artificial ingredients or ones you can't pronounce. KIND Dark Chocolate Chili Almond is a sweet and spicy blend of mixed nuts drizzled in chocolate with a trio of cascabel, ancho and habanero chilies. I love it's salty and sweet taste with a dose of spice.

Yes To Cucumbers Soothing Facial Towelettes $5.99 30 Wipes
Yes To Cucumbers Soothing Facial Towelettes are hypoallergenic, oil-free and non-comedogenic. These Dermatologically and Opthalmologically tested wipes gently and easily remove dirt, sweat and makeup. Packed with beneficial ingredients such as Green Tea, Cucumbers and Aloe Vera, these all-natural, biodegradable towelettes naturally exfoliate, detoxify, and rejuvenate. I love how they clean my face and leave it feeling soothed and silky smooth. Available in several different size packs, the travel pack (10 wipes) is perfect for carrying in your purse!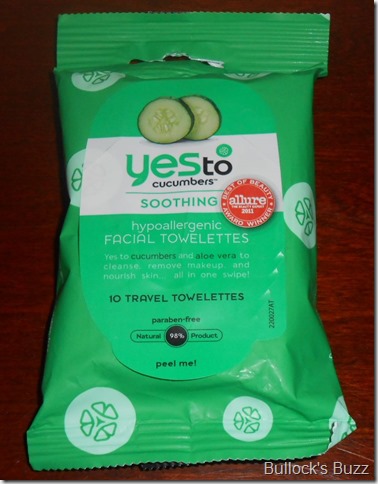 Orly Nail Polish in Sparkling Garbage $8.50
I love painting my nails, so I couldn't wait to try this Orly Nail Polish. This polish is part of their Glitter collection and is named Sparkling Garbage, a pretty amusing name! Although I usually do not care for glittery polish, I actually like this one! It is basically a clear polish with a hint of teal blue, and tons of tiny flakes of gold, silver and green glitter. I love how it dries quickly, and lasts a long time without chipping or cracking! It's the perfect polish for my toenails!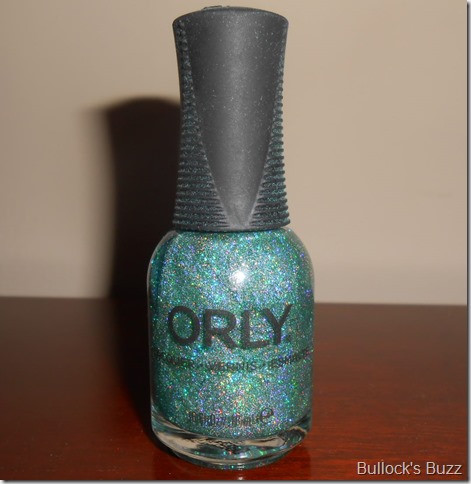 My Verdict of the FabFitFun VIP Summer Box
It's easy to sum up my opinion in just a few words: this box is awesome! I love that it is filled with top-of-the line, full size products. I was able to learn some new brands, and try ones I have been wanting to try. Had I bought these items individually, I would have spent well over $200! Instead, one box costs $49.99.
How To Join FabFitFun VIP
For only $49.99, four times a year, you too, can receive this awesome box filled with the season's hottest items! Over $120 worth! You'd spend more that that buying the items individually, plus, shipping is free! To join in the fun simply visit FABFITFUN VIP online and sign up! Shipping is completely free. It's almost time for the Fall box, but there are limited quantities available, so hurry and sign up now! FabFitFun VIP ships only to the contiguous US.