2013 Holiday Gift Guide Suggestion

Ever since I was a child I have had a fascination with kaleidoscopes and teleidoscopes. I have always loved to watch the different patterns appear filled with beautiful colors as I slowly turned the tube. It's been a long time since I have had one though, so imagine my surprise when I was offered the opportunity to review one from Kaleidoscopes To You!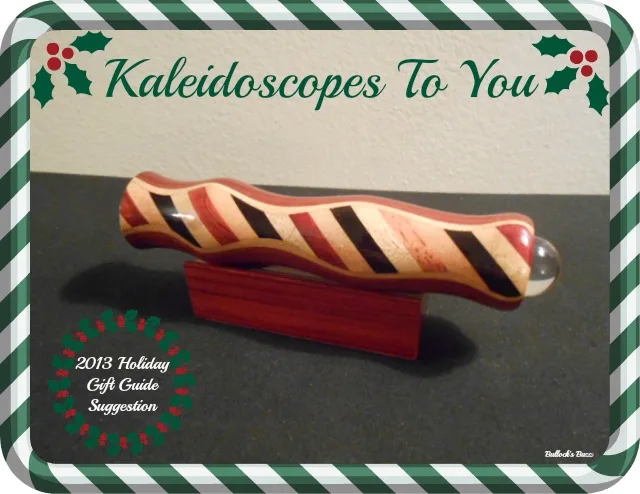 Kaleidoscopes To You has hundreds of beautiful kaleidoscopes from toy ones for children to hundred-dollar works of art. They have kaleidoscopes that are made of everything from brass to stained glass, they even have musical kaleidoscopes, kaleidoscopes you can wear as jewelry, and many more. They also have a great selection of teleidoscopes.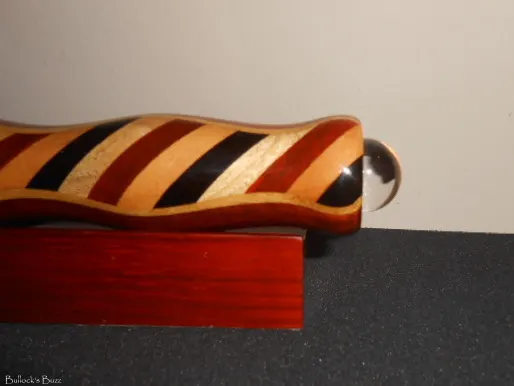 If you are not familiar with the difference between kaleidoscopes and teleidoscopes, they are pretty much the exact same thing except kaleidoscopes have an object at the end of the tube whether it is colored glass or colored stones that the light shines through. A teleidoscope has a lens at the end that will show whatever you are pointing the scope at around you and the mirrors will reflect that image which changes as you move the scope around.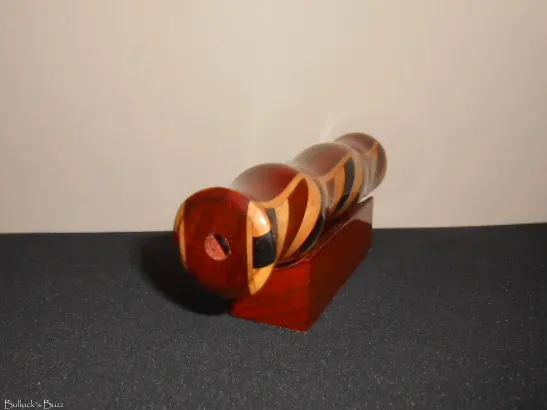 Kaleidoscopes To You have a selection that is so extensive and beautiful, I had a hard time picking the perfect one! After much deliberation, I decided on the Inlaid Padauk Wooden Teleidoscope that is made by N & J Enterprises. This beautiful teleidoscope measures around 5 1/2″ and is made of solid Padauk wood polished to a high shine. It comes with a simple, yet pretty wooden stand, and makes a great decorative piece. It makes several different beautiful pattern as you point it at objects and slowly rotate the tube.

Kaleidoscopes To You would make great gifts and stocking stuffers! Be sure to check out their great selection at https://www.kaleidoscopestoyou.com/ and connect with them on Facebook and Twitter for the latest deals and promotions!