2013 Holiday Gift Guide Suggestion
Looking for the perfect gift for the chef on your list? Look no further than this innovation Key Ingredient Recipe Reader which I recently had the opportunity to try for myself!
The Key Ingredient Recipe Reader is basically a tablet made to use specifically for recipes that is designed to withstand pretty much anything you can, er, dish out! While it cannot browse the web or play your favorite songs, it can pretty much do everything that has to do with cooking and recipes! Keep, organize and search thousands of recipes with the touch of a finger. Say goodbye to those chunky cookbooks and say hello to the sleek and stylish Recipe Reader!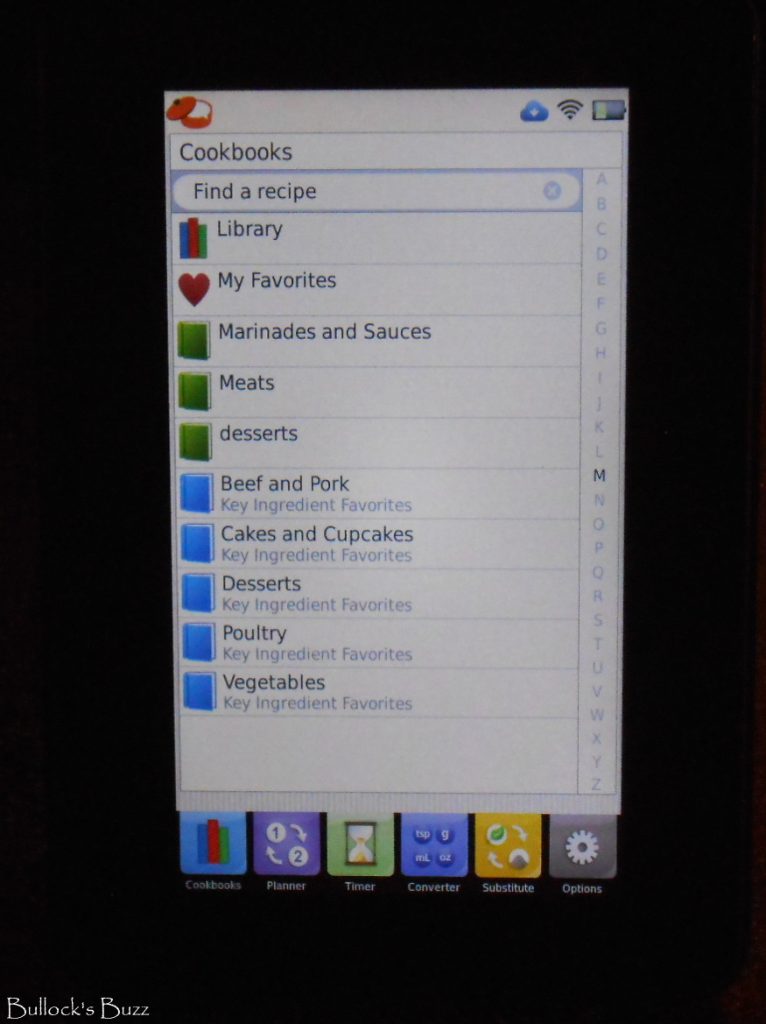 With the Recipe Reader, you have access to up to 4,000 recipes at the touch of a screen. And while it comes pre-loaded with a fair amount of recipes, once you sync to your free KeyIngredient.com account, you will have access to over one million recipes from cooks just like you. Through your Key Ingredient website account, you can also add recipes to your 'favorites' or save them into a specific, personalized cookbook that you create and name. Whenever you are ready to access one of your cookbooks or "favorites", just turn your Recipe Reader on and they will be right there! You also have the ability to share your favorite recipes with the world, or keep them to yourself. With the Key Ingredient Recipe Reader, you can do all of this and more. All you need is a WiFi internet connection, an internet capable browser, and a free www.KeyIngredient.com account. You can browse Key Ingredient via a website, phone app, or tablet anytime you want.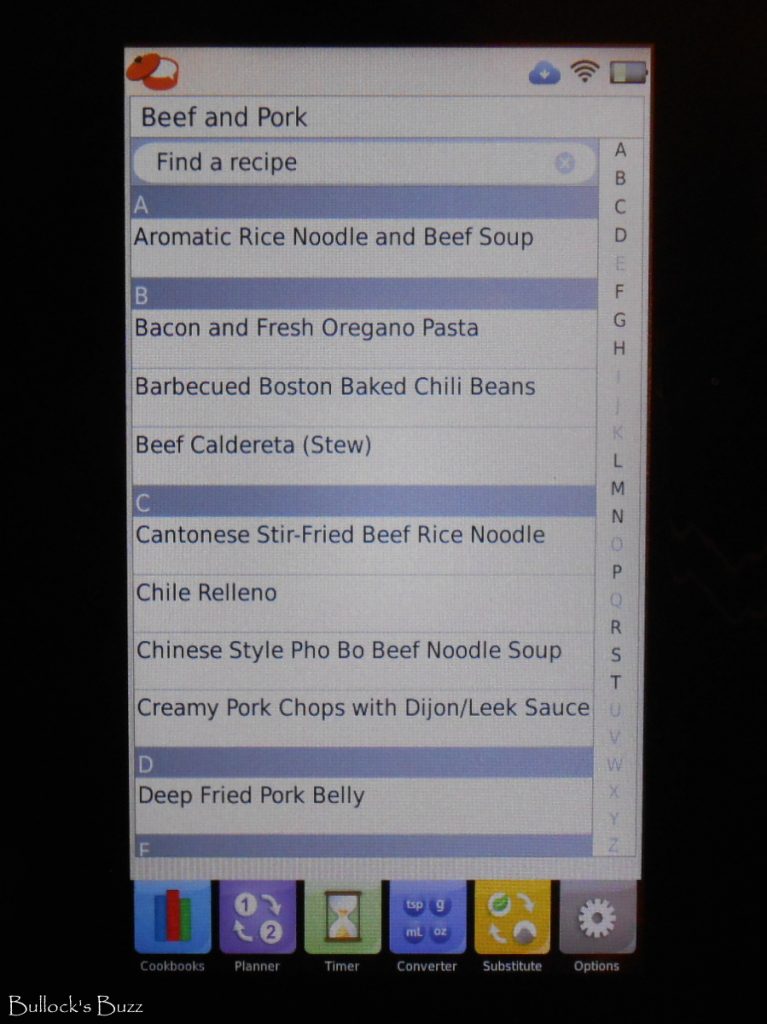 That's not all the Recipe Reader does. Missing an ingredient and don't know what else to use? Look it up under Substitutions on your Reader. It also comes equipped with three separate timers that can be used simultaneously, so when you are busy cooking several items for your holiday meal, the Recipe Reader can keep you right on time! It also comes with a handy conversion tool, as well as a search feature that allows you to quickly and easily access your favorite recipes. There is even a menu planner to help you plan out your big meals!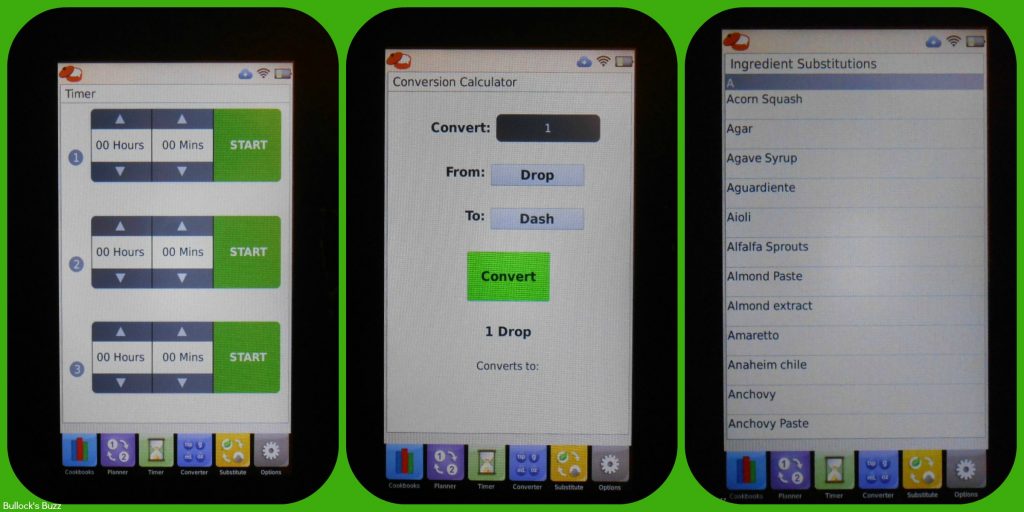 The Recipe Reader has a built-in stand that makes it virtually hands-free, and its 7″ shatterproof touch screen has automatic screen rotation allowing you to turn the unit and view it at two different angles – either standing up or laying down. If you have a hard time seeing small fonts, there is a 'font size' button that allows you to change the font size for easy viewing. The unit's durable construction can withstand many kitchen hazards including splashes, splatters and spills, and the sealed glass touchscreen can easily be wiped down with a damp cloth. It can definitely withstand a lot more than your iPad, tablet, smart phone or laptop.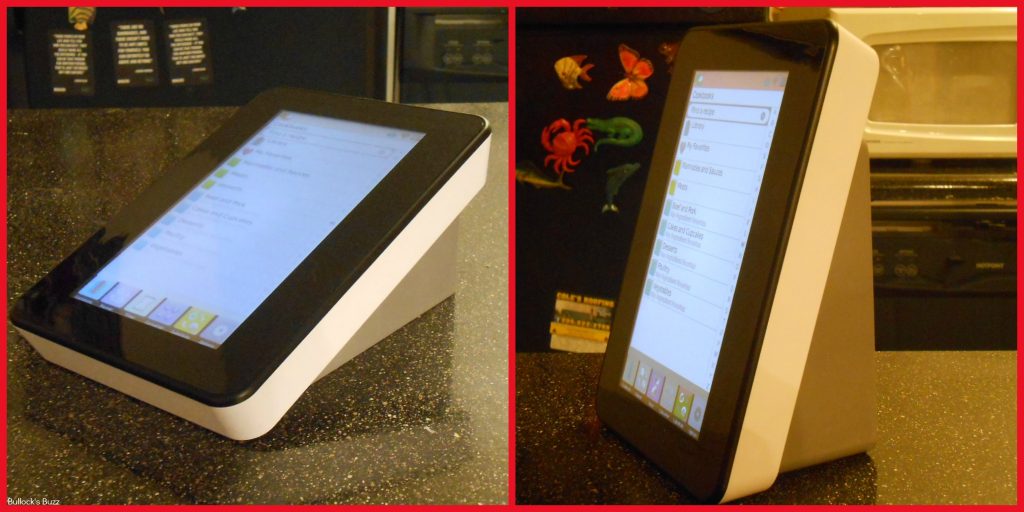 At approximately 7 x 5.5 x 3.5 inches, the Recipe Reader does not take up much counter space, and though you can keep it plugged in, it has very decent battery life. so it does not take up much counter space and since it uses your WiFi connection, you don't have to bother with pesky cords and software. It does come with a charging cord and a USB cable, and you can find the ports in the back part of the screen.
The Recipe Reader is a great gift for all the chefs in the family. Retailing at $149, the Recipe Reader is available at www.store.keyingredient.com; Amazon.com and at www.costco.com. Be sure to connect with them on both Facebook and Twitter for all the latest news, promotions, deals and more.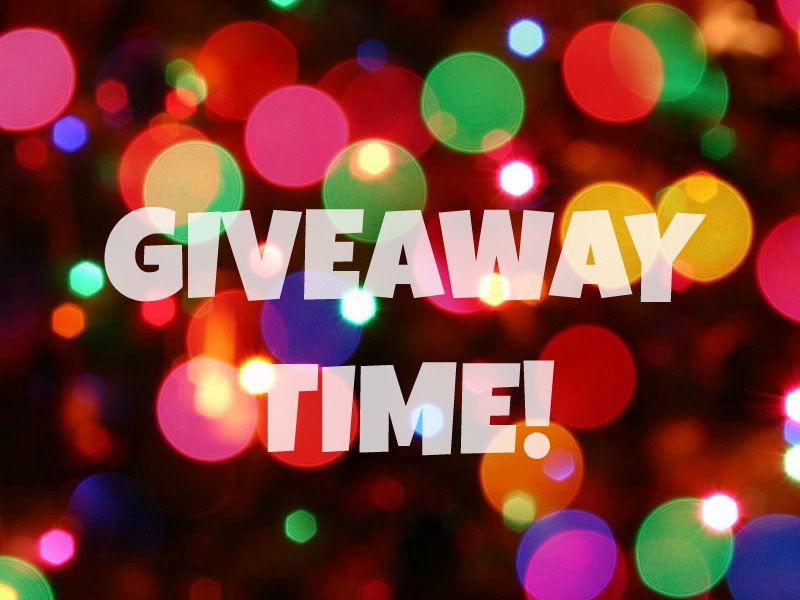 Recipe Reader Giveaway
One lucky Bullock's Buzz reader will win a Key ingredient Recipe Reader of their own! That's a $149 value! This giveaway is open to residents of the US and Canada only, and will ends at 11:59pm CST on December 2nd. To enter, use the Giveaway Tools form below.
GOOD LUCK!