Keys To A Classy Kitchen
Building a kitchen that makes a statement now is nice and easy. If you follow the style trends that are available currently, you'll get something that looks great for at least a year or two. But, if you want something that lasts into the decades, you need to put a little more work in. Finding styles that are timeless can be very difficult. And, choosing the wrong items can make a room look bad far too quickly. Here are some of the keys to a classy kitchen.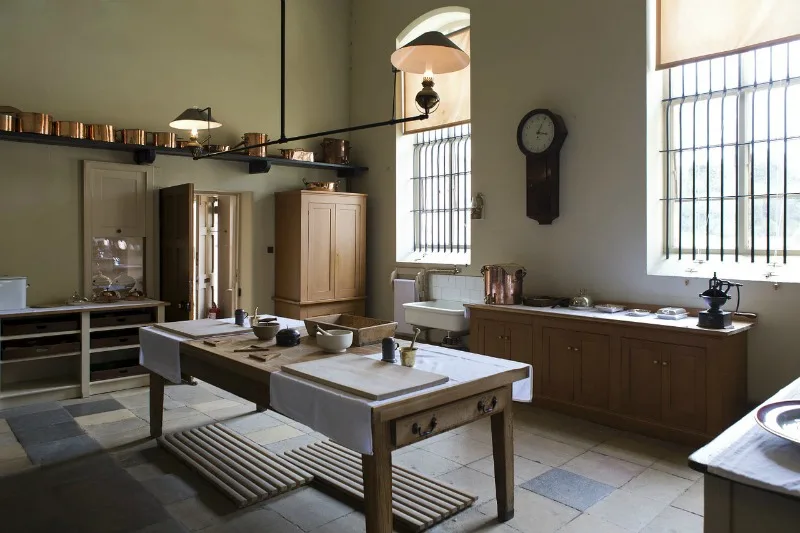 Image via Pixabay
Usually, with most rooms, it's best to go with themes that have been popular for a very long time. And, the kitchen is not different. A lot of modern kitchens follow a rustic theme. With large, ceramic sinks and thick wooden worktops. These sorts of kitchen are able to stand the test of time because they look nice regardless of current fashion. They don't need to rely on weird and wonderful traits to make them shine. Instead, they're naturally appealing and easy to keep clean. Of course, this isn't the only aspect of a great kitchen, though.
When designing a kitchen you have a lot of choices to make. But, the size and shape of the room will dictate a lot of these choices for you. In a room like a kitchen, you shouldn't have more than two or three main features. And, the smaller the room, the less you should have. Features include things like grand ranges or brightly colored walls. These are the focal points of the room, and the bit that people will see the most. Having too many features will make a room look cluttered, but having too few will make it look boring. So, you have to be careful with what you get.
The colors in your kitchen will play a big part in how it ages. It shouldn't be a drab room, lacking colour. But, it shouldn't be too vibrant, either. Having one wall colored or parts of the walls tiled and the rest coloured are both great ways to break up the color in the room. Have a look at popular colours and see what appeals to you. Make sure that the color you choose is something that you can live with for a very long time; it's here to stay. Cabinets are much easier. It's best to choose bare wood for your cabinets. Wood will go with near enough anything, and it will age very well. Wood never look old or out of fashions. So, it's a good way to avoid the ravages of age. Your tiles and worktops will also need some choice. But, these aren't so hard. Usually, it's best to go for colors that contrast one another in terms of shade. Light colours will go well with darker ones. But, too much light or dark together will look bad.
Image via pexels
The fittings in your kitchen will also play a substantial part in the appearance over time. Some materials are more likely to age poorly, like copper or brass. Whereas, materials like stainless steel and aluminium can look good for a very long time. Taps are the most important fitting, overall. Use pages like kitchen sink taps at Tap Warehouse for inspiration. Your taps should be refined and understated. But, they should also be beautiful. Finding this balance may take some time, but it's worth it.
The large appliances in your kitchen can easily be made into features. Huge fridge-freezers will make a big impact. And, large cooker hoods will also cause a stir. Choose appliances that match the room well. And, choose appliances that match your way of life. If you eat out a lot, you may not need a large fridge. But, if you cater for a large family, your oven may need to be very large.
The best inspiration for a good kitchen will come from online sources. Social media sites like Instagram can be great for finding other people's kitchens. Using methods like this, you'll find a much wider array of ideas that just visiting one store. But, visiting stores is still good as well. This way, you'll also get to see kitchens in the flesh. And, if you find something you really like, you might be able to find a store that can provide it.
Hopefully, this will inspire you to put more work into your kitchen renovation. The more work that you put into your kitchen, the more satisfied you'll feel when it's complete. Researching design isn't hard, either. You'll find plenty of great ideas within a couple of hours of browsing. In fact, you may find so much that it's hard to make a decision.