This post was sponsored by Klondike® as part of an Influencer Activation for Influence Central. I received complimentary products to facilitate my review.
I've always wondered why so many people seem to be under the impression that ice cream is only for Summer. Sure, it's a great way to cool down with on a simmering summer day, but ice cream always tastes great regardless of the temperature! In fact, Fall is one of my favorite seasons for ice cream. Not only does it not melt as fast (if at all), but it is the perfect treat for Halloween parties, a fantastic food to serve at football parties, and a terrific dessert for after Thanksgiving dinner! Especially when that ice cream is Klondike® Bars!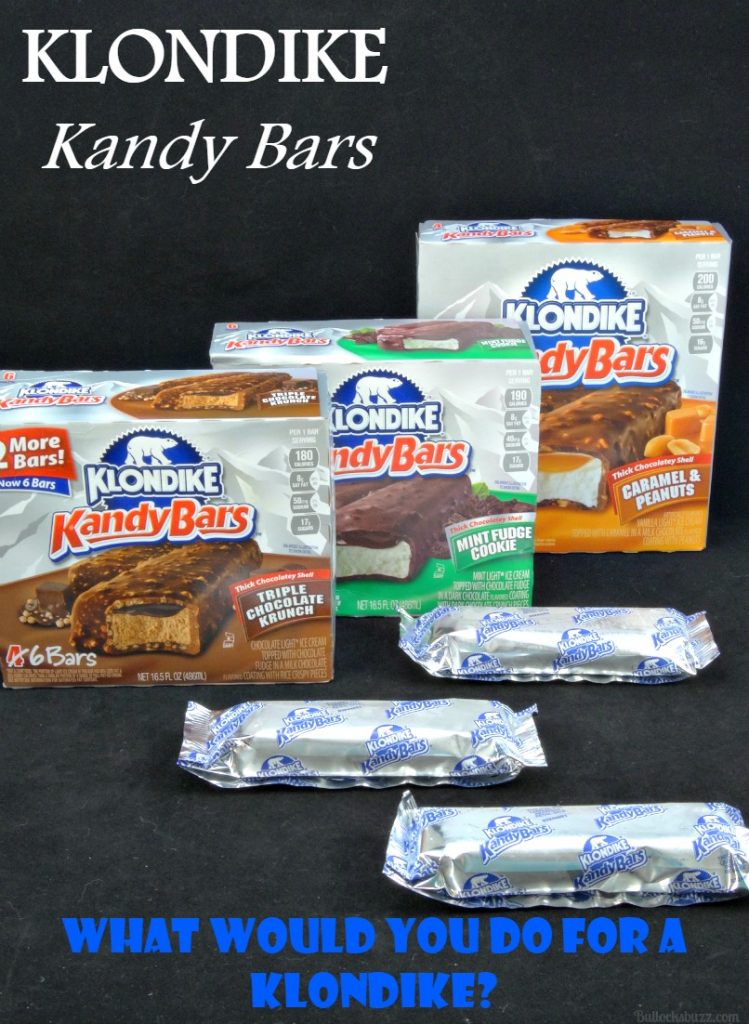 Klondike® Bars have always been one of our family favorites. Not only do they taste amazing, but they are the perfect size for snacking or dessert. And did you know that there are 12 different varieties?! I'm talking mouth-watering flavors such as Caramel Pretzel, Heath, REESE'S, Mint Chocolate Chip, Double Chocolate, and even Oreo! There is also Dark Chocolate, Krunch, Rocky Road, Neapolitan, Original Vanilla, and the new Cookie Dough Swirl. Not much beats that rich, flavorful ice cream covered in a cool, crisp chocolatey shell! At least that's what my family used to think until we tried the Klondike® Kandy Bars!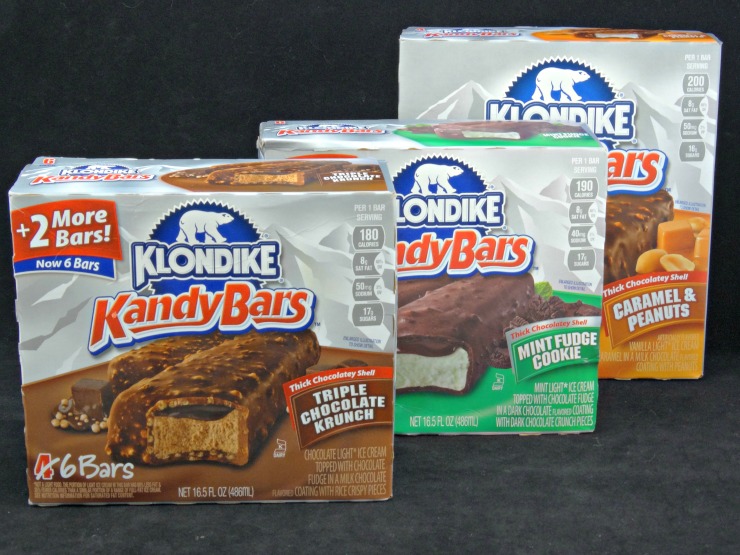 Klondike® Kandy Bars take the best of two sweet worlds – ice cream and candy bars – and puts them together into one incredible ice cream treat! You still get that thick, chocolatey Klondike® shell and creamy ice cream, but now it comes with ingredients like you'd find in your favorite candy bar! Right now they are available in four scrumptious flavors including Caramel & Peanuts, Fudge Krunch, Cookies & Cream, and the newest flavor, Mint Fudge Cookie!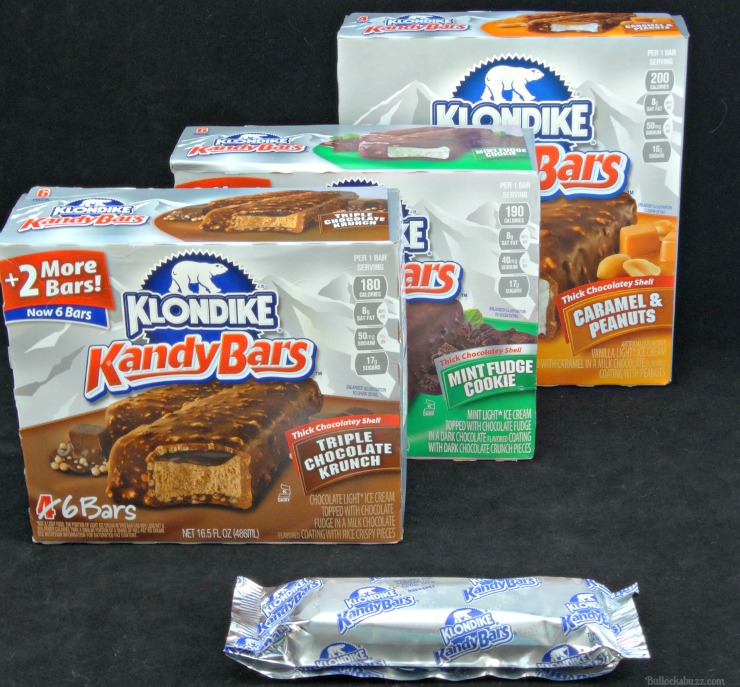 The Caramel & Peanuts Klondike® Kandy Bar happens to be my personal favorite with its vanilla ice cream topped with caramel and covered in a crisp outer shell made of chocolate and peanuts! Just look at all that yumminess!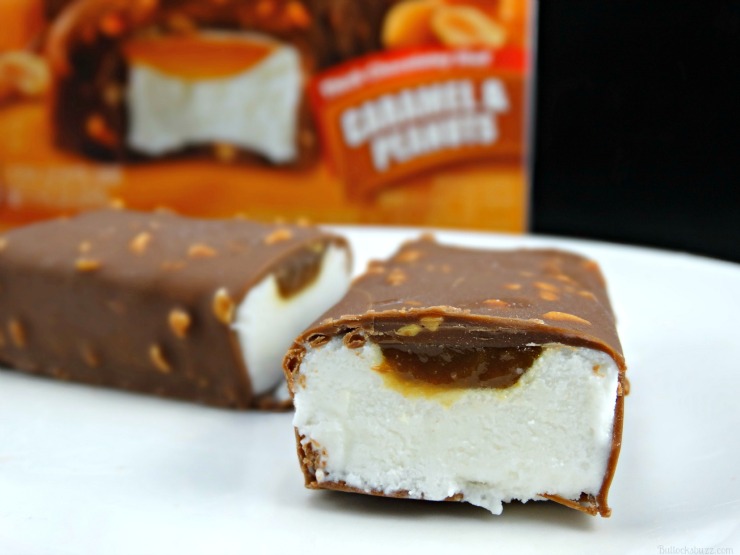 My second favorite, is the new Mint Fudge Cookie Klondike® Kandy Bar with its mint flavored ice cream topped with chocolate fudge and covered in a dark chocolate flavored coating that has little pieces of dark chocolate crunch. Is your mouth watering yet?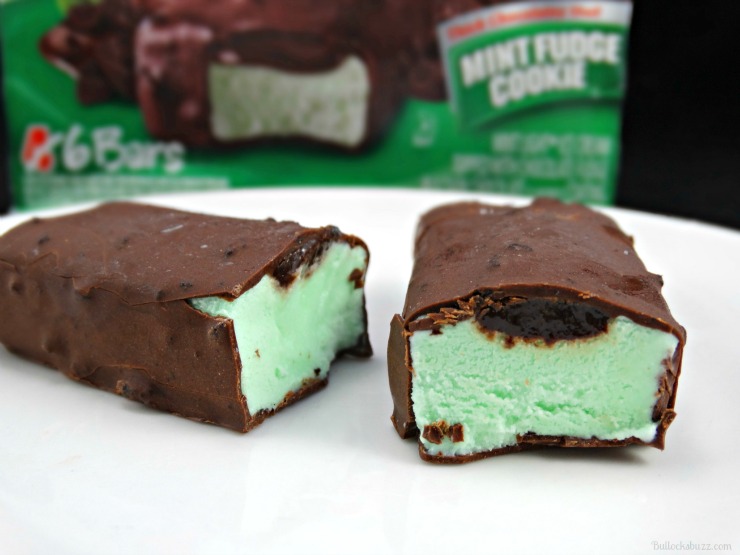 My husband's favorite is the Triple Chocolate Krunch Klondike® Kandy Bar. It consists of chocolate ice cream topped with fudge and covered in a milk chocolate coating with lots of rice crispy pieces. Mmmmm!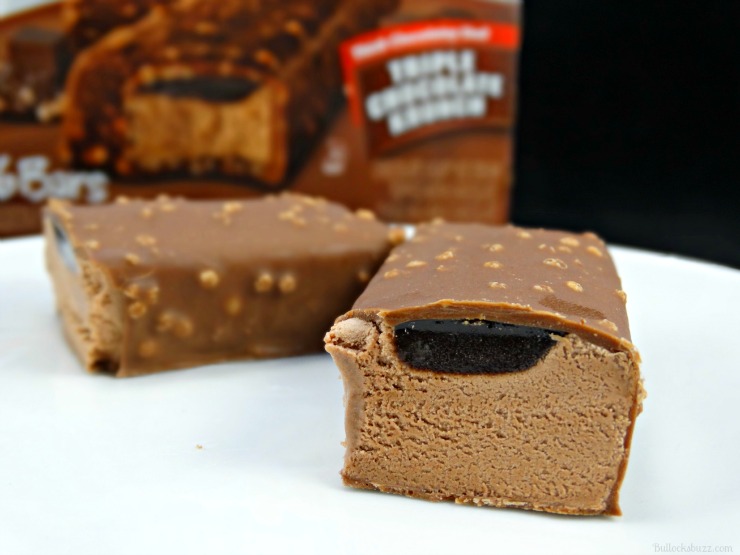 The only one we have yet to try is the Cookies & Cream. According to the site, it combines vanilla ice cream with pieces of dark chocolate crunch, which is topped with chocolate fudge, and then covered in a white chocolate coating with more pieces of dark chocolate crunch in that. YUM!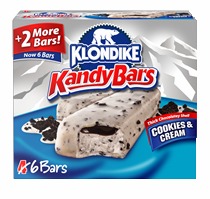 Klondike® Kandy Bars are available nationwide. Originally they came in packs of four, but now they come with two more bars per package for a total of 6 delicious bars!
Connect with Klondike® : Web | Facebook | Twitter
Which is your favorite flavor Klondike Bar or Klondike Kandy Bar?