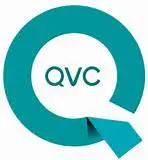 Now that everyone has settled back into the school year routine, many moms start looking to go back to work. And just like they pack their children's lunches, it helps to save money if they pack theirs as well. To help make carrying lunch easier, QVC sent me the perfect insulated lunch bag that comes with not one, not two, but three handy Lock & Lock containers.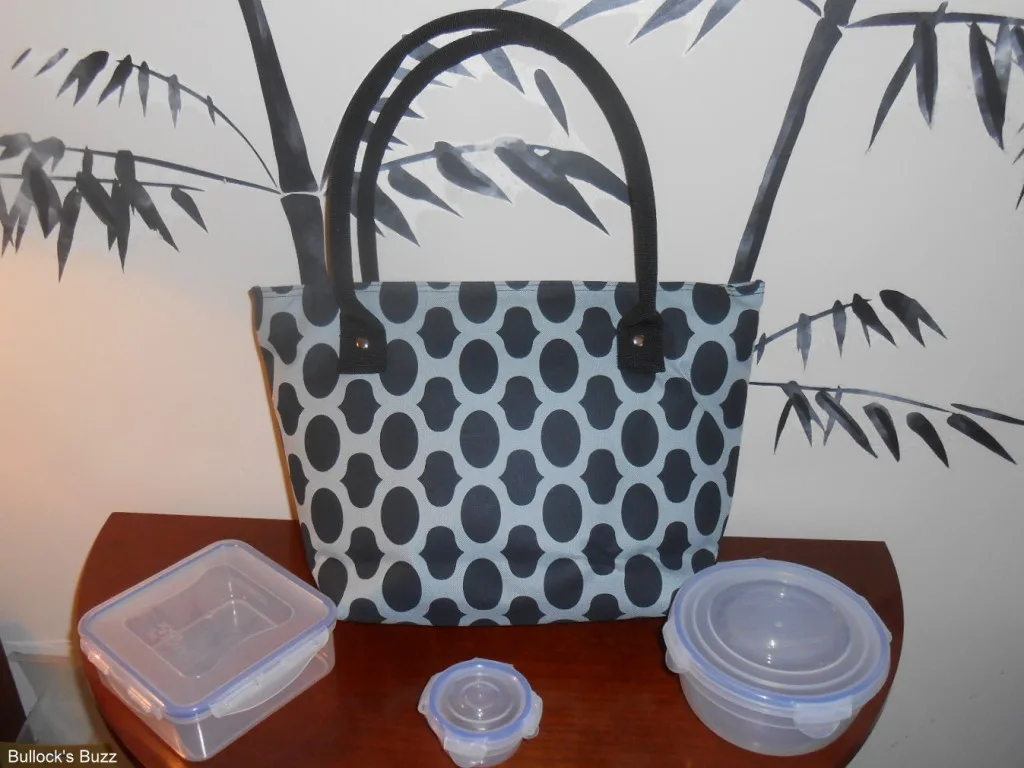 This stylish and handy Lock & Lock Patterned Lunch Tote with Three Storage Containers has a fun grey and black pattern, a zipper closure and two handles for easy carrying. It actually reminds me of a large, designer handbag in both pattern and shape which serves to make it a very stylish lunch bag! It is made of a water-resistant material, and the inside has an insulated lining so you can carry warm or cold foods and keep them at temperature for long periods of time. While it is not machine-washable, it is super easy to keep clean by wiping it down with a damp cloth.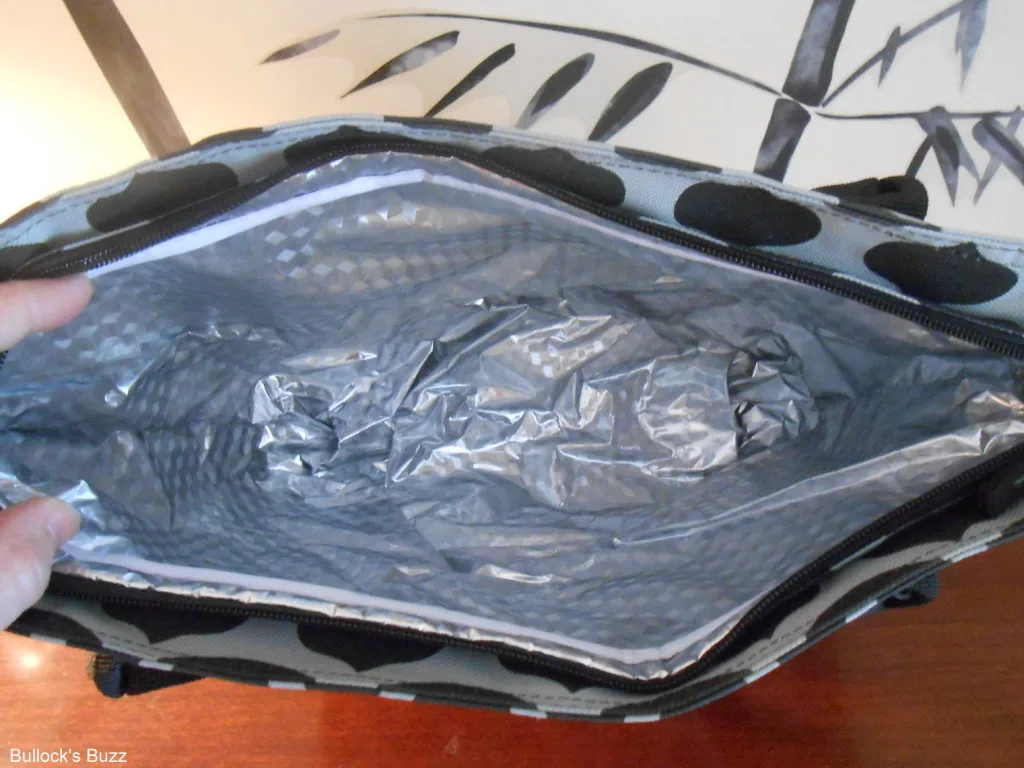 The three Lock & Lock containers that come with this stylish tote include a 3.6 cup square container, a 0.375 cup bowl and a 3.6 cup bowl. Each one has a four-hinge locking lid, and all are freezer-, microwave-, and top-rack dishwasher safe. They are perfect for carrying sandwiches, soups, salads, dressings, fruits and more.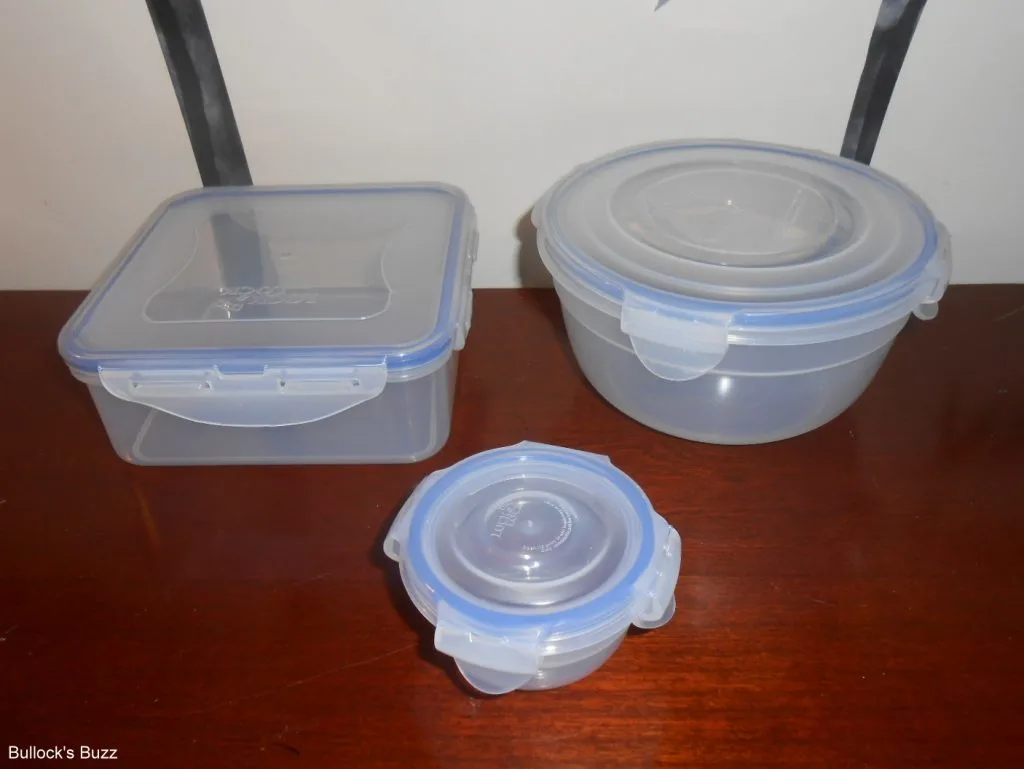 I absolutely love this tote and container set! It is ideal for carrying lunch, taking dinner to a friend, carrying casseroles to a party or even to take on a picnic. The handles are the perfect size for carrying on your shoulder, which is great if your hands are full! Plus it is incredibly roomy. I can actually fit all three containers and a couple of bottled waters easily.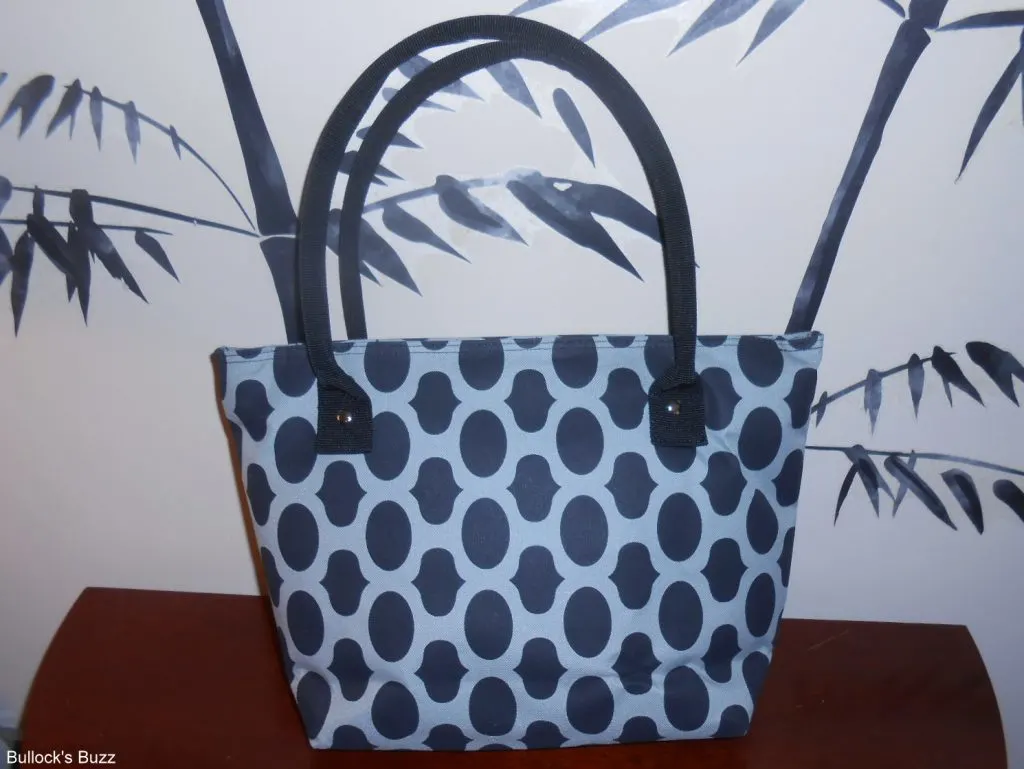 The included Lock & Lock containers are great, and are the perfect size to fit in this tote. I love that the lids latch securely so I do not have to worry about anything leaking if they accidentally get knocked over, and they work great to keep food fresh. I also love that they do not get discolored if I microwave spaghetti sauce or similar items which is a huge pet peeve of mine when it comes to food storage containers!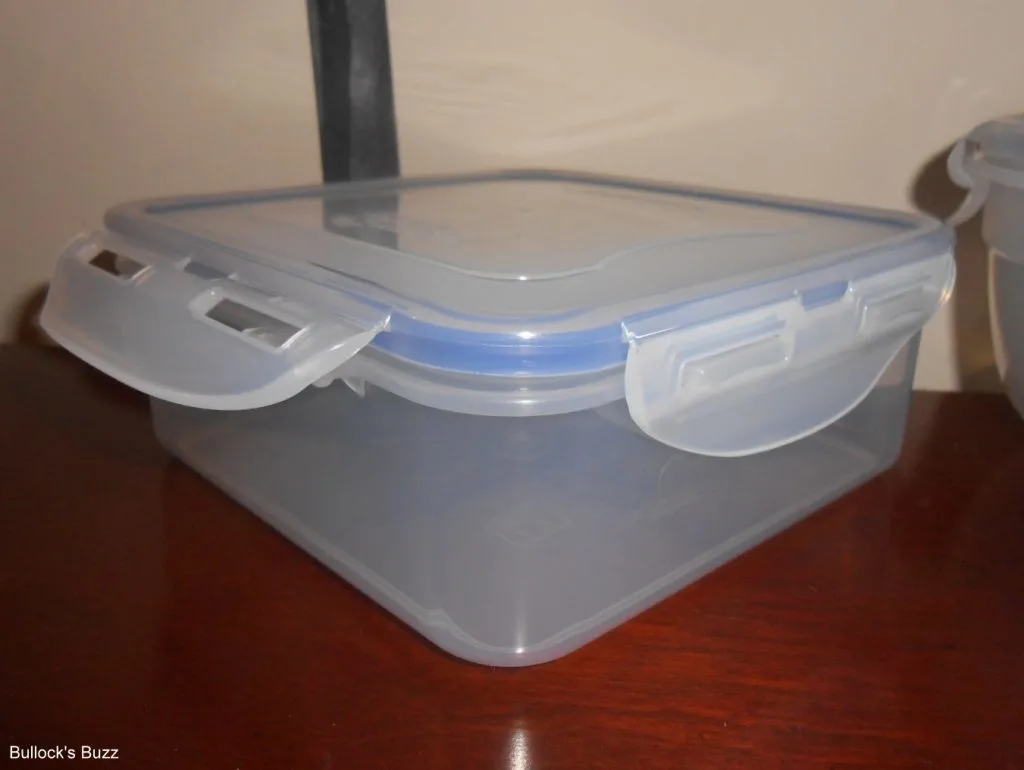 The Lock & Lock Patterned Lunch Tote is also available in teal and pink. To order yours simply visit QVC online. Ordering through QVC online is simple and quick, and they carry tons of brand name products at affordable prices. Whether you are looking for fashion or food, beauty products or electronics, QVC is the perfect site for one-stop online shopping! Be sure to keep up with the latest deals, promotions and more by connecting with QVC on both Facebook and Twitter.