Growing up I used to associate aging with wrinkles, I never gave a thought to uneven skin tone, but that is what I am fighting more and more each day. Sometimes I think it'll take magic to make my skin look the way I want it to.
My biggest skin concerns are dark circles under my eyes, a few enlarged pores and a slight redness around the sides on my nose. Magic Minerals new and improved formula claims it can help to correct all of this – and more – without the need for anything else. I was intrigued by this claim and couldn't wait to see how well it really works.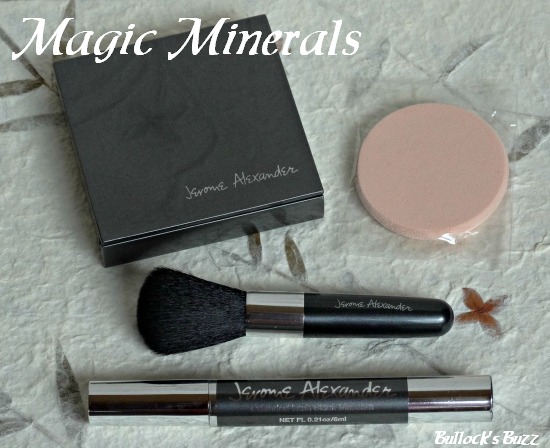 About Magic Minerals
Created by make up expert Jerome Alexander, Magic Minerals is a mineral powder with foundation, correctors and concealer, all-in-one. Its hypoallergenic formula is fragrance, talc, and irritant free, making it ideal for those with sensitive skin. The new and improved formula also contains antioxidants Vitamins C and E, as well as a natural SPF to protect your skin from the harsh and damaging rays of the sun.
Magic Minerals has built-in color correctors to make your skin's imperfections disappear, helping to hide the appearance of age spots, dark circles and even breakouts. When you first open the compact you will notice multiple specks of color: don't worry, these colors are used in almost all types of foundations, concealers and powders to help cover and correct different issues. Lavender is used to help camouflage yellow and sallow skin complexions. Mint is used for ruddy complexions, redness, blemishes, marks and discolorations. Yellow works to conceal those dark circles under the eyes, along with other discolorations including bruises. Pink is used to brighten the skin and give it a healthy glow. With Magic Minerals, there is no worrying about which color matches your skin the best because one shade works for all skin tones. Plus, its ultra-fine formula glides on to give you perfect, even coverage without getting caught in wrinkles, lines and creases. And, unlike other foundations, you can build up coverage as needed without it looking heavy or caked on.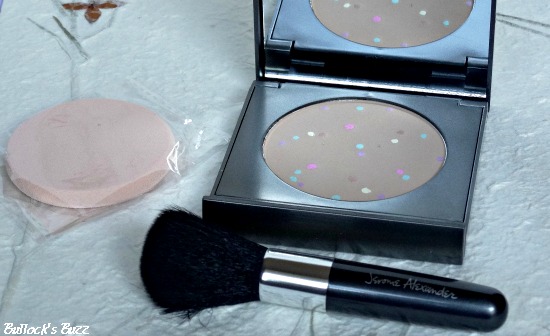 My Review of Magic Minerals
While I wouldn't go as far to claim that Magic Minerals magically transformed my skin into flawless, even-toned perfection, it did work pretty well. The dark circles under my eyes were much less noticeable, and the redness around my nose wasn't as obvious. Since I am (thankfully and finally) blemish-free, I am not able to say how well it works as a concealer for blemishes or acne. I can, however, say it did a good job of covering my light freckles!
The formula really is fragrance free, without any perfume or powdery-like scent, and it is very lightweight. I personally used the sponge to apply, then the brush to get rid of any excess. I was surprised with how silky smooth and lightweight it felt! In fact, I could hardly even feel that I had any on. Plus, no matter how much I applied, it never appeared caked on or heavy. Which brings me to the fact that I actually had to apply several layers to get enough coverage to where the redness around my nose, and the dark circles under my eyes, were not as obvious. So, while this powder did not completely cover the redness or the circles under my eyes, it did do a fabulous job of helping to make them less noticeable.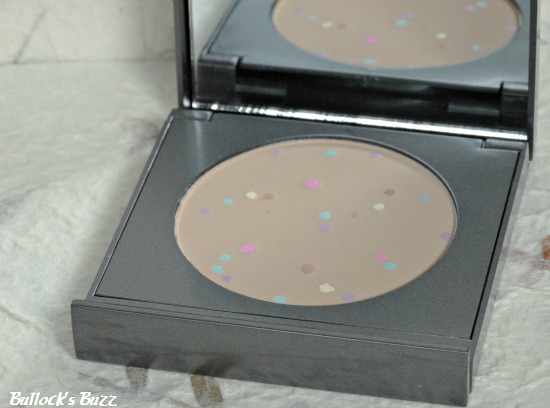 As far as controlling shine, it worked quite well. It completely covered the shine in my T-zone without any dryness, and while it did not last a full 12 hours, I only had to reapply once or twice. Overall, I was quite happy with how well Magic Minerals matched my skin tone, and how it doesn't cake, or look or feel heavy. It did a pretty good job of making my complexion appear more even, although it did not perfect it.
Magic Minerals is available in a kit that also includes a professional stubby brush, a blending sponge and a tube of Extending Mascara, all for around $19.99.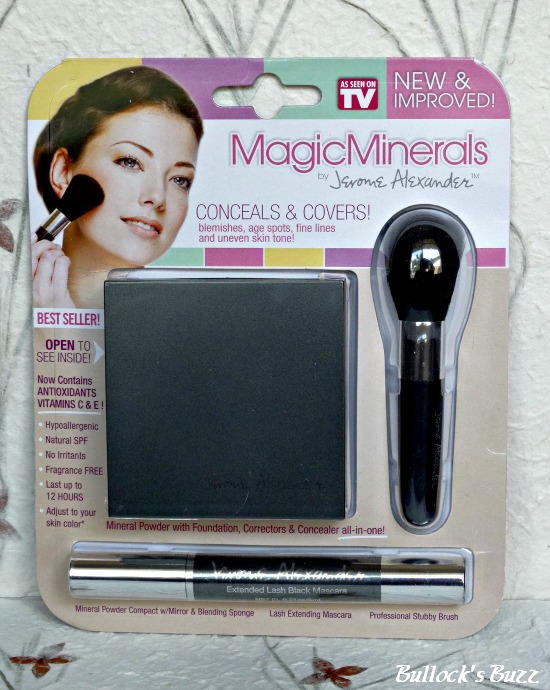 The Powder Brush
The professional stubby brush is small enough to carry in your bag, but has a large enough head to make application easy. It has very soft bristles, and so far is holding up well.
The Extending Mascara
I really like this mascara. With just one swipe I could tell a definite thickening and lengthening in the appearance of my lashes. I love that the bristles on the wand are spaced out enough to help separate the lashes so they don't clump together as you apply the mascara. I was also happy to find that it lasted throughout the day without flaking off, and though I wear contacts, it did not irritate my eyes in the least.
Where to Purchase Magic Minerals
You can purchase Magic Minerals both through the Magic Minerals website, and on Amazon.com. I did see the mineral powder and brush for only $15.99 on Amazon
, but in my opinion, the kit is a much better deal.