Mantry: The Modern Man's Pantry Subscription Box Service American
Artisan Foods
If you have a man who is hard to shop for on your list don't fret because I have the perfect gift idea for you – and no, it's not a tie, socks or tools! Get creative and give him the gift of American artisan foods from Mantry!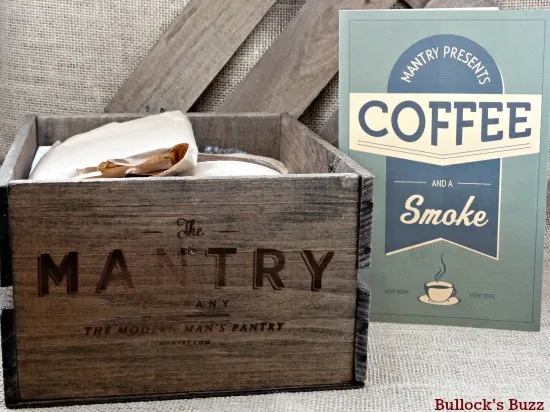 Mantry (the Modern Man's Pantry) is an innovative food-of-the month club that helps one discover American Artisan foods and what to do with them. Each month's box is packed full of gourmet foods that can be sampled alone or used to create one of the delicious recipes found on the Mantry site. Even the packaging is eclectic and cool, a small, handmade wooden crate with a simple rustic look.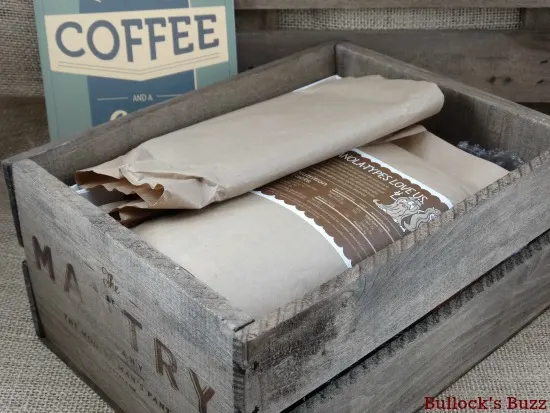 The box my husband received was the Coffee and Smoke, and it included six full size products made by small companies using both smoke and coffee in the process – two of America's oldest vices. My husband loves both coffee and smoked foods so I knew he would get a kick out of this month's Mantry box!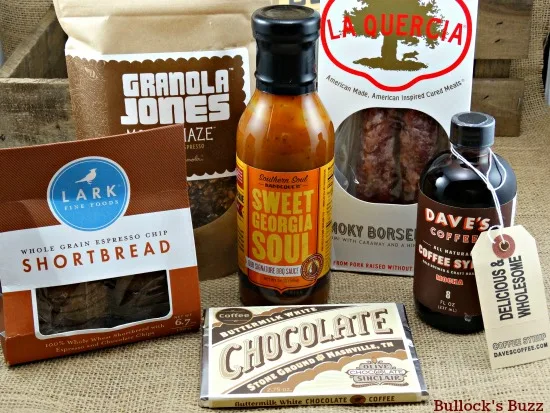 La Quercia Smoky Borsellino
Straight from Norwalk, Iowa, this Smoky Borsellino salami is made from humanely raised American pork, and flavored with a pleasing blend of pepper and caraway with a hint of smokiness.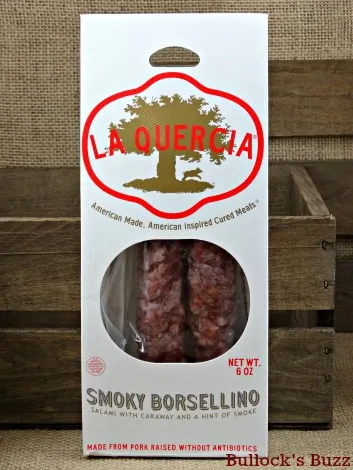 Hot Georgia Soul Signature BBQ Sauce
This Southern Soul Signature BBQ sauce come from a former 1955 pit stop that was converted into an open-pit BBQ restaurant in St. Simons Island, Georgia. This craft-made sauce has a brown sugar sweet, tangy tomato base with just a hint of mustard and a black pepper kick. Perfect on ribs or any other grilled or smoked meat or seafood!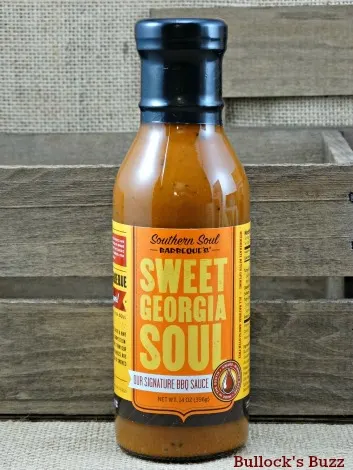 Lark Fine Foods Espresso Chip Shortbread
Lark Cookies are hand made by a family-owned company who makes all of their products in small batches using only the freshest, natural ingredients. These whole grain Shortbread cookies blend a bold espresso taste with rich chocolate chips making a not-too-sweet adult treat. They go great with a hot cup of java or a cold glass of milk!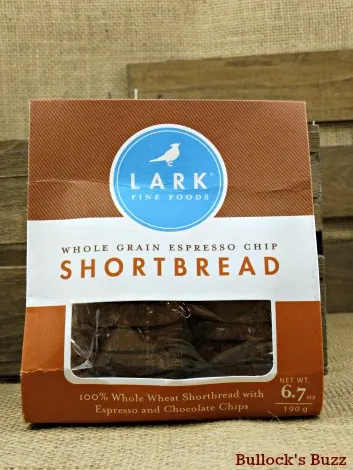 Olive & Sinclair Buttermilk White Coffee Chocolate Bar
This delicious hand-crafted buttermilk chocolate bar is made in Nashville,Tennessee by the Olive & Sinclair company – the original bean-to-bar chocolate maker of the South and voted America's Best Chocolate by Southern Living magazine. Each chocolate bar starts with whole beans that are stone ground and slow roasted, then flavored with a variety of old-fashioned flavors. This Buttermilk White Chocolate bar combines the rich flavors of coffee and buttermilk for an unusually delicious treat.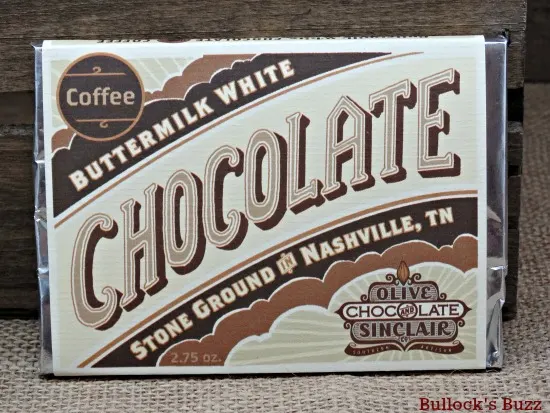 Granola Jones Mocha Haze
Granola Jones takes this granola treat to a whole new level by using coffee, cocoa and hazelnuts. Granola Jones uses only organic, natural ingredients like old-fashioned oats and wildflower honey hand-crafted in small batches. Mocha Haze is a delicious combination of cocoa, hazelnuts and espresso added to their organic oats and wildflower honey guaranteed to add pep to day.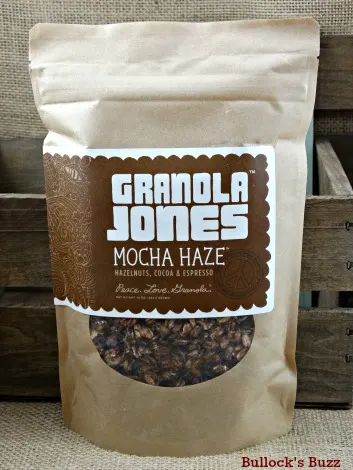 Coffee Syrup by Dave's Coffee
This 8 ounce bottle of hand crafted Coffee Syrup is derived from small batch roasted beans. Stir in 3 tablespoons to an 8 ounce glass of cold milk and enjoy this high-octane drink made only with the best ingredients. No high fructose corn syrup, corn syrup or artificial colors.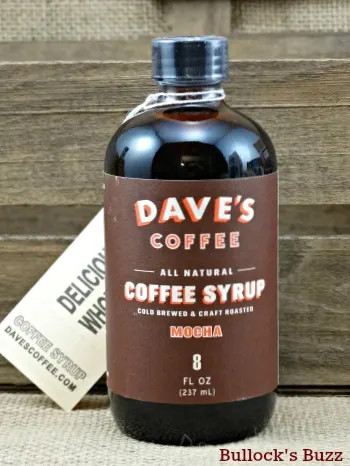 The Verdict
Once again Mantry American Artisan Foods was a hit with my husband, and will be with your favorite man as well! We love that it comes with full size items and is packaged nicely in packaging that can be repurposed. And of course we really like that we can always find delicious recipes on the Mantry site using the items found in each month's box!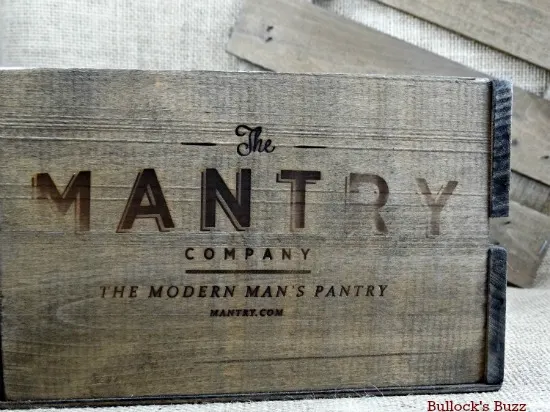 Each box costs $75 a month, and while this sounds steep, don't forget that every Mantry box includes 6 full size American artisan foods and a custom manual detailing product stories and recipes, packed in a Handmade Wooden Crate that is delivered right to your door.
There are 3 different subscriptions from which to choose: one month, three months and six months. Shipping is included in the United States. To order, visit https://mantry.com. This year, give him a unique gift that he can enjoy many times over, give him Mantry!