2015 Holiday Gift Guide


Need a great gift for the coffee-lover on your list? How about a mug that won't topple over and spill? Sounds a bit hard-to-believe? Check out the Mighty Mug!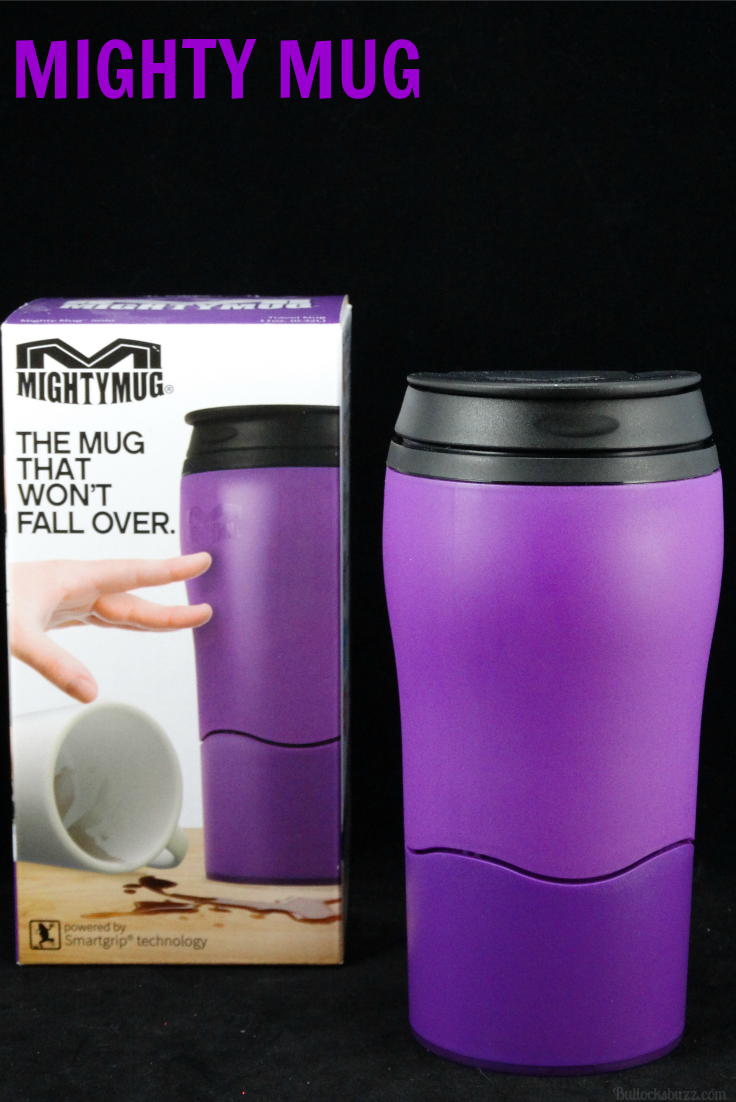 Like many of us, I absolutely love coffee. In fact, rarely do I start my day without a nice hot mug. Of course there's been a few times when I've accidentally knocked that mug full of that nice, steaming hot coffee, resulting in splashes, spills, and once, a complete topple! There has also been a few occasions where I have almost ruined my laptop by accidentally knocking over a glass of water or soda while blogging, too. So when I heard about the Mighty Mug, I knew I had to give it a try!
Now I admit, that upon hearing about the Mighty Mug, not only did I want to try it, but I was also a wee bit skeptical. A mug that won't spill? Really? Now I've come across a great travel cup with a lid that helps avoid spills, but never have I seen one that actually will not topple over! But sure enough, the Might Mug really does work!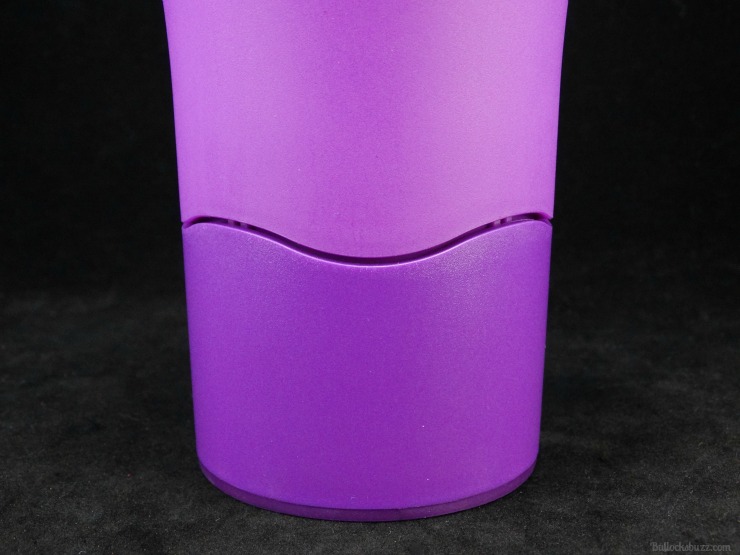 When my Mighty Mug arrived, the first thing I noticed – after the beautifully rich color and smooth easy-to-grip surface – was that it looked similar to a typical travel mug with one big exception: it has a seam on the outside shell about 1/4 of the way up from the bottom, and you can actually feel the top and bottom move up and down just a tad. Now the mug doesn't come apart at the seam, or wiggle back and forth, or anything like that. Nor does the seam go all the way through into the inside of the mug. However, it is an integral part of the Mighty Mug's design, and along with a small hole on the bottom, it's what allows the technology used to work.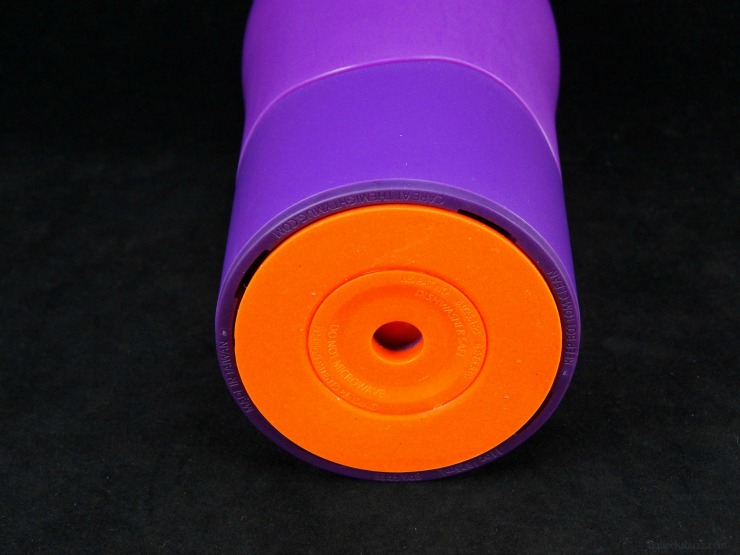 Okay then, so how exactly does it work? Aside from that small hole I mentioned, the Mighty Mug doesn't have a suction cup or anything sticky on the bottom. Instead it works by using Smartgrip Technology which allows it to grip to whatever smooth surface you set it on and stand up to all of those accidental bumps, knocks and elbows without falling over. Basically what happens is when you set the Mighty Mug down on a flat, smooth, solid surface, it creates a strong airlock that prevents accidental knocks and spills. Then, when you lift the mug up normally, the airlock is released. Pretty neat, huh? And as long as you place it on a smooth, flat, non-porous surface, it really does work!
But wait, it gets even better. The Mighty Mug is BPA-free, dishwasher safe and car cup holder friendly! They come in a large variety of vibrant colors and fun patterns, and there are even several different designs including a vacuum insulated mug to keep hot beverages warm, an ice tumbler for cold beverages, and even a travel mug that fits single serve coffee machines!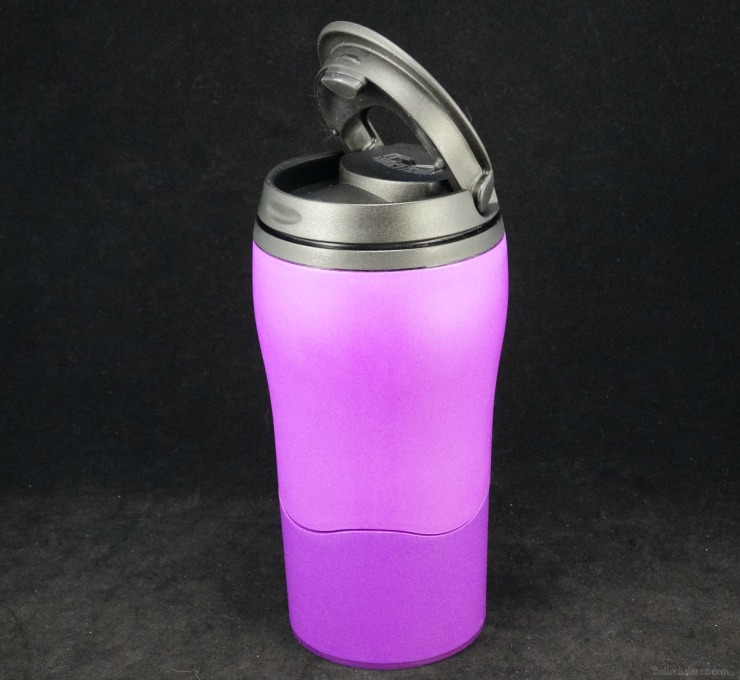 I opted for one of the Mighty Mug Solo travel mugs. This 11 ounce mug is the perfect size for a single cup of your favorite beverages, and it will fit under most single serve coffee machines! It's double wall construction helps to keep hot beverages hot, and cold beverages cold. A screw-on top further ensures against splashes or spills, and the lid even has a handy lift-up flap to access the spout. It also fits perfectly in my car's cup holder, and of course, it uses Smartgrip technology to avoid spills at home or when taken on the go.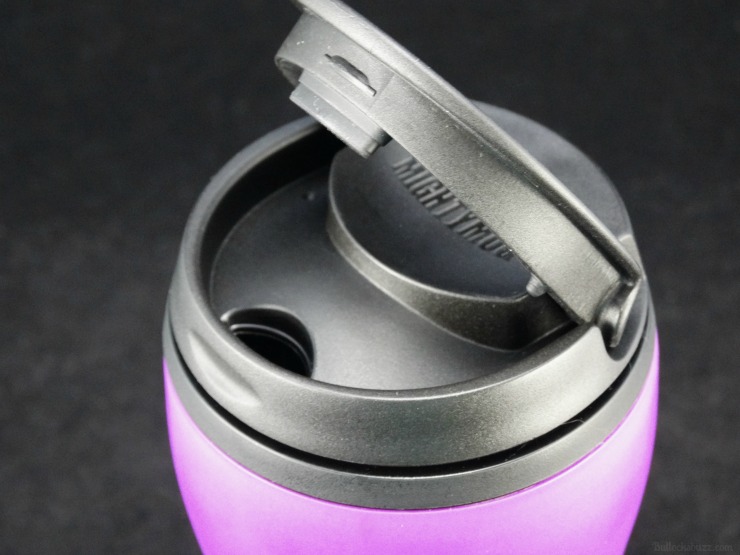 Sounds pretty cool, doesn't it?! So, do you want to try the incredible Mighty Mug for yourself? You can learn more about the Mighty Mug and purchase products directly through the Mighty Mug website. Prices range from $19.99 to $24.99. So head on over to the Mighty Mug website and purchase one today! You will love it!
Connect with Mighty Mug : Shop | Facebook |Twitter
Disclosure of Material Connection: I received one or more of the products or services mentioned above for free in the hope that I would mention it on my blog. Regardless, I only recommend products or services I use personally and believe will be good for my readers. I am disclosing this in accordance with the Federal Trade Commission's 16 CFR, Part 255: "Guides Concerning the Use of Endorsements and Testimonials in Advertising."