One of my favorite things about the holiday season is all of the fun treats I get to create, and with Christmas and Hanukkah just a few weeks away, my kitchen is beginning to look like a bakery!
A few weeks ago, I was introduced to a new zero-calorie, zero-fat liquid milk flavoring called MilkSplash. After seeing how delicious it made milk taste, I started wondering how good it would taste in some of my recipes. Then I heard that my friends over at voiceBoks were offering an exciting MilkSplash cooking contest and Twitter party… The Splash Off…. and I knew I had to give it a try!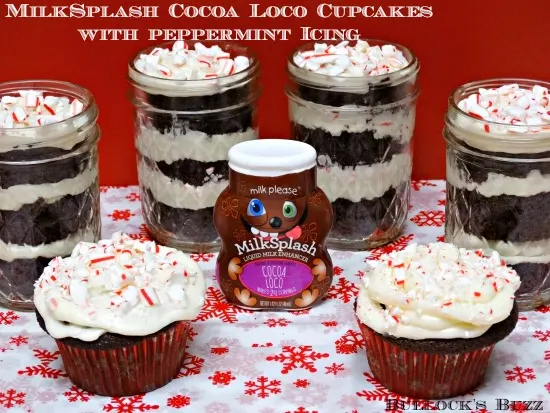 I wanted to create something that could be used either as a treat at holiday parties or as a gift, and the first thing that came to mind were my Hot Cocoa Cupcakes with Peppermint Icing! I could make them both in a jar – for a tasty gift idea, and as regular cupcakes for a holiday party treat. And to add a bit more of a festive touch, I threw in some crushed candy canes as well! The result? Cocoa Loco Cupcakes with Peppermint Icing!
Ingredients
For the Cocoa Loco Cupcakes:
1 1/2 cups all-purpose flour
2/3 cup baking cocoa
1 teaspoon baking soda
1/2 teaspoon salt
1 1/2 cups granulated sugar
1/2 cup butter
3 squirts MilkSplash Cocoa Loco
1 teaspoon vanilla extract
1 cup milk
2 Eggs
For the Peppermint Cream Cheese Frosting:
1 stick (1/2 cup) salted butter
1 block (8 oz.) cream cheese
4 cups powdered sugar
1/2 – 1 teaspoon peppermint extract
For the Topping
1 bag of peppermint candies or candy canes, crushed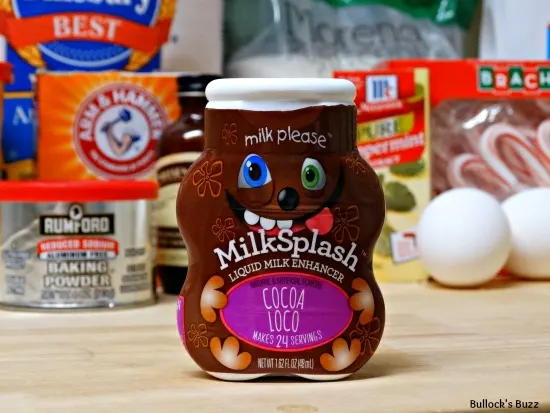 Instructions
For the Cake:
Preheat oven to 350°
Begin by adding 2 squirts of Cocoa Loco MilkSplash to 1 cup of milk, stir, and set it off to the side.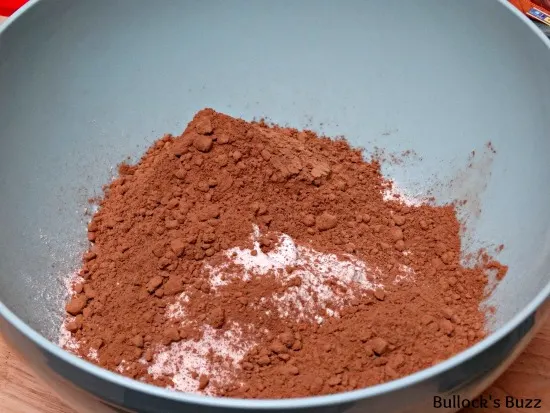 Next, combine the flour, cocoa, baking soda and salt in a small bowl.
In another larger bowl, beat the sugar, eggs, butter, 1 squirt of Cocoa Loco MilkSplash and the vanilla extract until completely combined.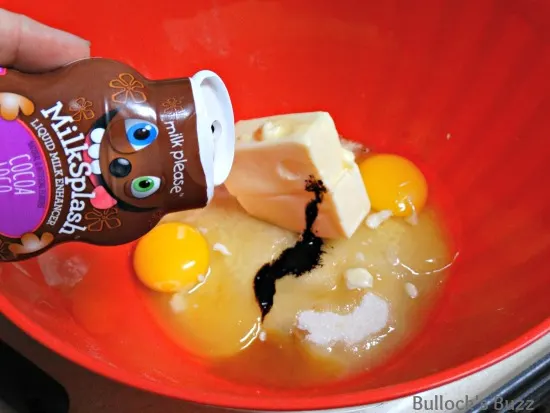 Gradually add in the flour mixture alternating with the chocolate milk.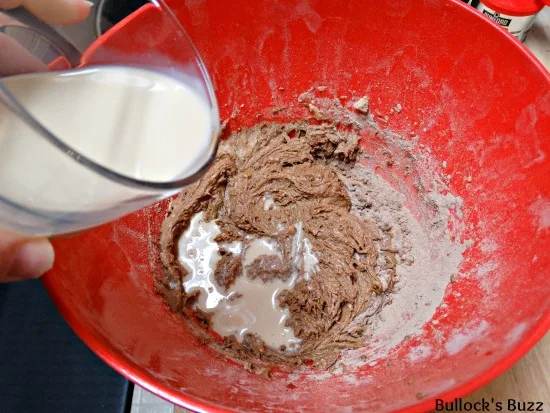 Continue beating until all ingredients are completely mixed and you have a cupcake batter consistency.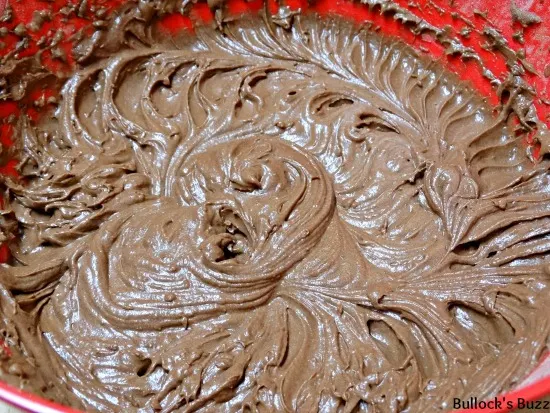 Now add about 1 tablespoon of batter per muffin tin.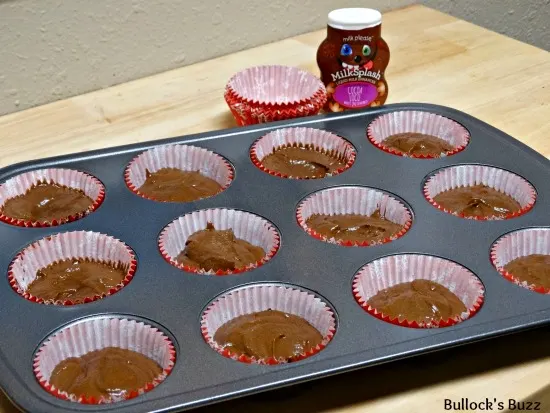 Place in oven and bake for 12 – 15 minutes or until a toothpick inserted in the middle comes out dry.
For the Frosting
In a large bowl, add the stick of butter, and begin beating with an electric mixer until smooth.
Once smooth, add the cream cheese and continue beating until smooth.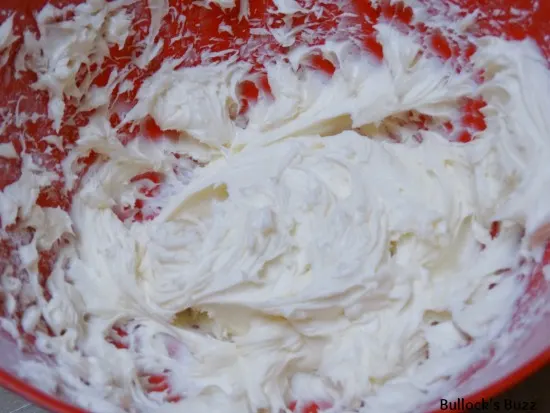 Next, add the powdered sugar (one cup at a time).
Follow that with 1 tsp. of peppermint extract.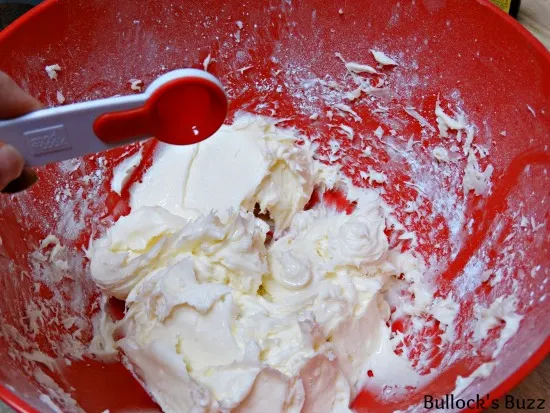 Continue to beat all ingredients for 1-2 additional minutes until fully combined, and nice and fluffy.
Place the frosting in the refrigerator for about 15 minutes to firm up before piping.
Assembling the Jars
Fill a large piping bag (or large Ziplock bag with a small corner cut off) with the Peppermint Frosting.
Remove the cupcakes from the liners, and cut them in half horizontally.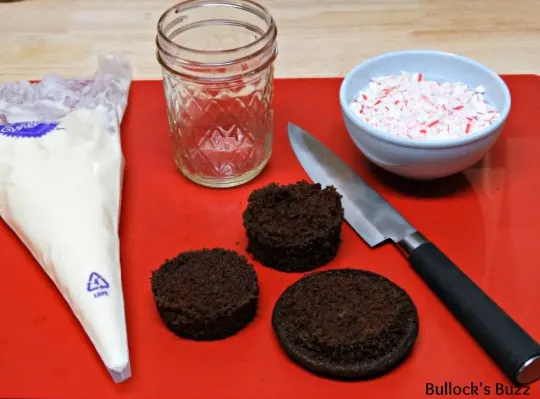 To begin assembling, place one cupcake half in the bottom of the jar.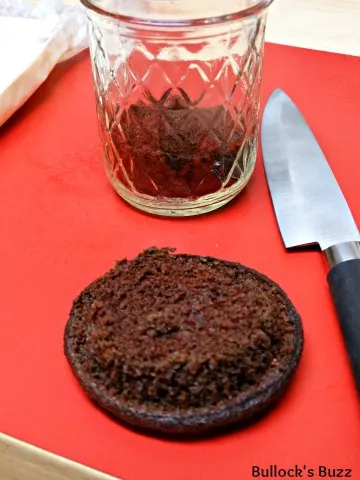 Pipe a layer of the Peppermint Frosting on top of the cupcake, about 1/4″ to 1/2″ thick.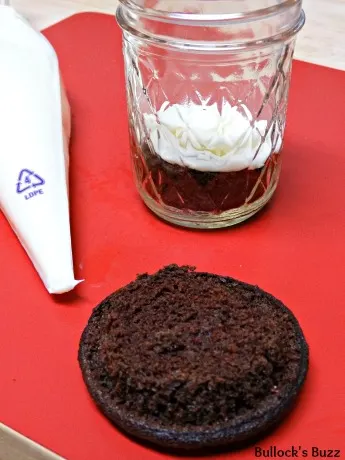 Next, sprinkle some crushed peppermint candy, then add another cupcake half. Follow that with another layer of icing about 1/4″to 1/2″ thick, then sprinkle on some crushed candy cane.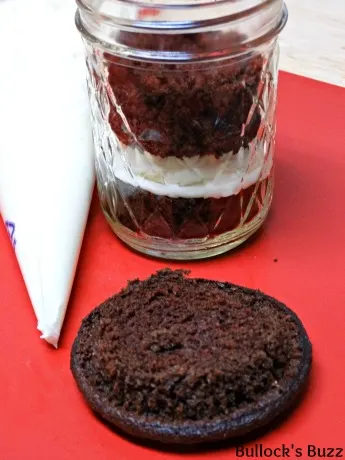 Add one more cupcake half (I used the tops for this last part so I'd have the rounded edge to ice), and top it off with a swirl of the Peppermint Frosting.
Add some more crushed peppermint candy, and you are done!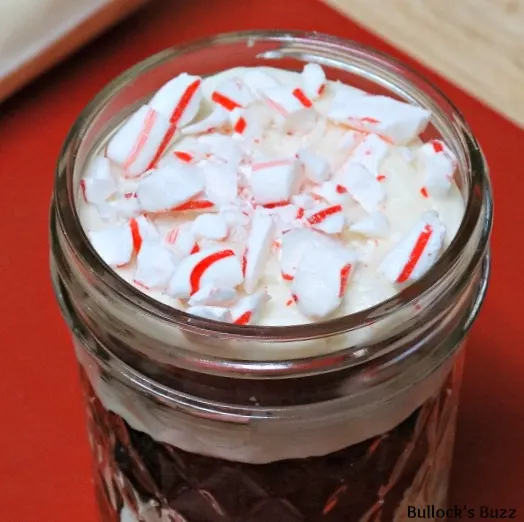 Tips:
If you do not want to serve immediately, place the lids on the jars and refrigerate for up to two days. Another cute idea, if you decide to give these as gifts, is to tie Christmas or Hanukkah colored ribbons around the jar and top it off with a pretty bow!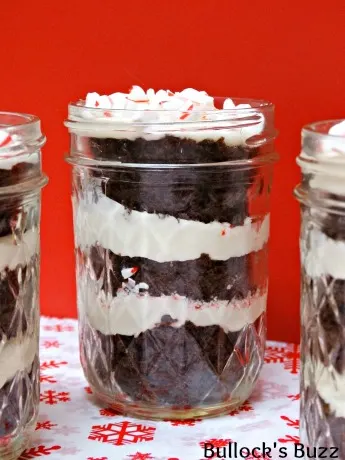 If you want to serve these at a party instead of giving them as a gift, simply follow the above recipe, but instead of putting the cupcakes in a jar, frost them, sprinkle some crushed candy cane on top, and serve as regular cupcakes!