This is a sponsored post written by me on behalf of Modern Mom Insider for Hellmann's. All opinions expressed are 100% mine.
Thanksgiving is over and now you have a fridge full of leftover turkey that you have no clue what to do with. And of course the longer that turkey sits in the refrigerator, the more dried out it will become. You could always make a boring old turkey sandwich, or you could grab a few extra ingredients and have a tasty meal that will have everyone asking for more – Turkey Divan!
The secret behind this delicious recipe? Hellmann's Real Mayonnaise! Hellmann's Mayonnaise is made with real, quality ingredients; like eggs, oil and vinegar. The mayo helps keep the turkey moist and tender while complementing the flavors of the broccoli, sour cream, lemon juice, cheese and chicken soup.
All of these flavors blend together to transform that leftover turkey into a delicious, easy-to-make meal your family will ask for all year round!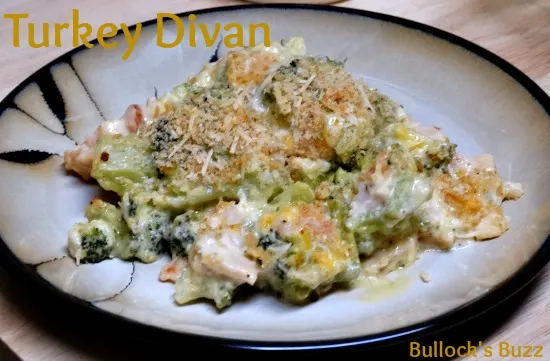 Turkey Divan
Ingredients
2-3 cups of cooked turkey breast, cut into bite size pieces
2 packages frozen broccoli
1 can Cream of Chicken soup
1/2 cup Hellmann's Real Mayonnaise
1/2 cup sour cream
1/2 cup sharp cheddar cheese, shredded
1/2 cup shredded Parmesan cheese
1/2 cup breadcrumbs
1 tablespoon butter, melted
A dash of paprika
Salt and pepper to taste
Instructions
Preheat the oven to 350°
Begin by cooking the broccoli just until it is thawed, then place it in a large bowl.
Add the turkey to the broccoli, mixing together well.
Next, in a medium bowl, combine the soup (do not add water), mayo, sour cream, cheddar cheese, and lemon juice, salt, pepper and paprika, to taste. Whisk together to make the sauce.
Pour the sauce over the broccoli and turkey. Mix well with a large spoon or spatula.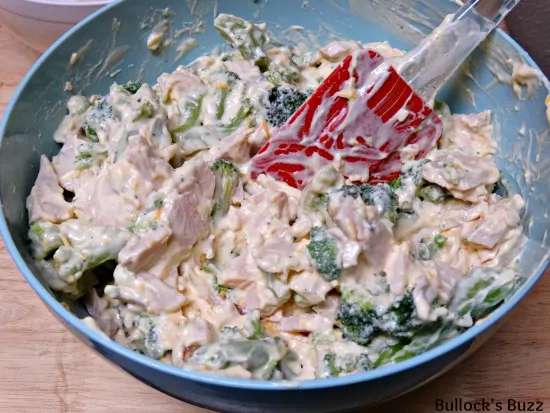 Place the mixture into a 3 qt. casserole. Pat down evenly and smooth with the spatula.
In a separate bowl, combine the bread crumbs, melted butter and parmesan cheese, stirring together well with a fork.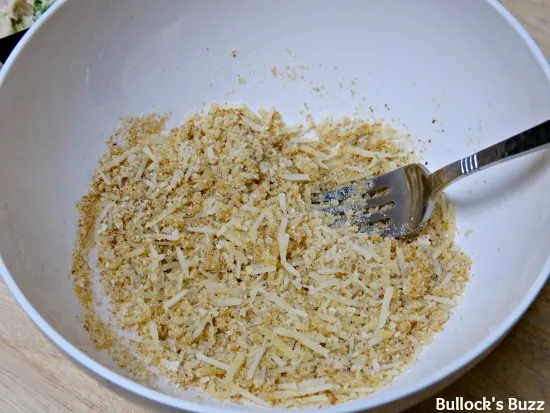 Sprinkle the bread crumb mixture over the top of the broccoli and turkey casserole.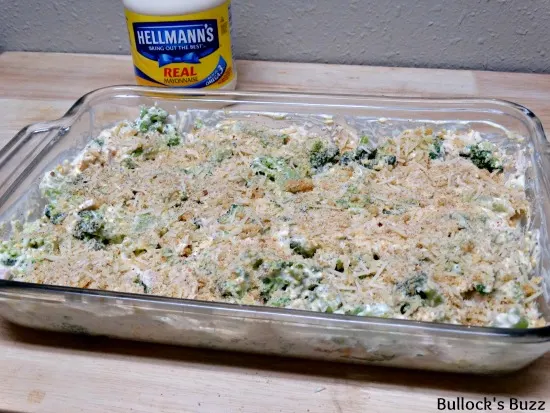 Place in a preheated oven and bake for about 30 to 40 minutes. Remove, serve and enjoy!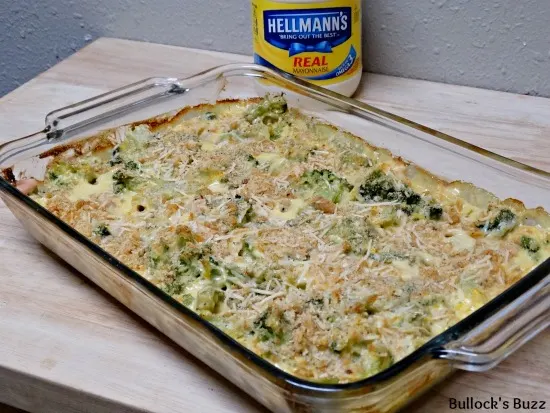 Visit www.hellmanns.com to find recipes; and don't forget to add Hellmann's Mayonnaise to your shopping list when you're at the grocery store picking up items for your holiday meals– it's the secret to great-tasting leftovers!
For more delicious recipe ideas and handy tips visit www.hellmanns.com [www.bestfoods.com] or tweet @Hellmanns [@BestFoods] using hashtag #LeftoverFriday